I haven't had this even at the best restaurant
The Dairy Restaurant seems like a small, relaxed bistro located in Clapham district in London. When going to this place recommended by one of the waiters at Hibiscus Restaurant, I had good expectations from this bistro. By the time I left there, I decided it's not only a successful bistro, but also a fantastic food heaven.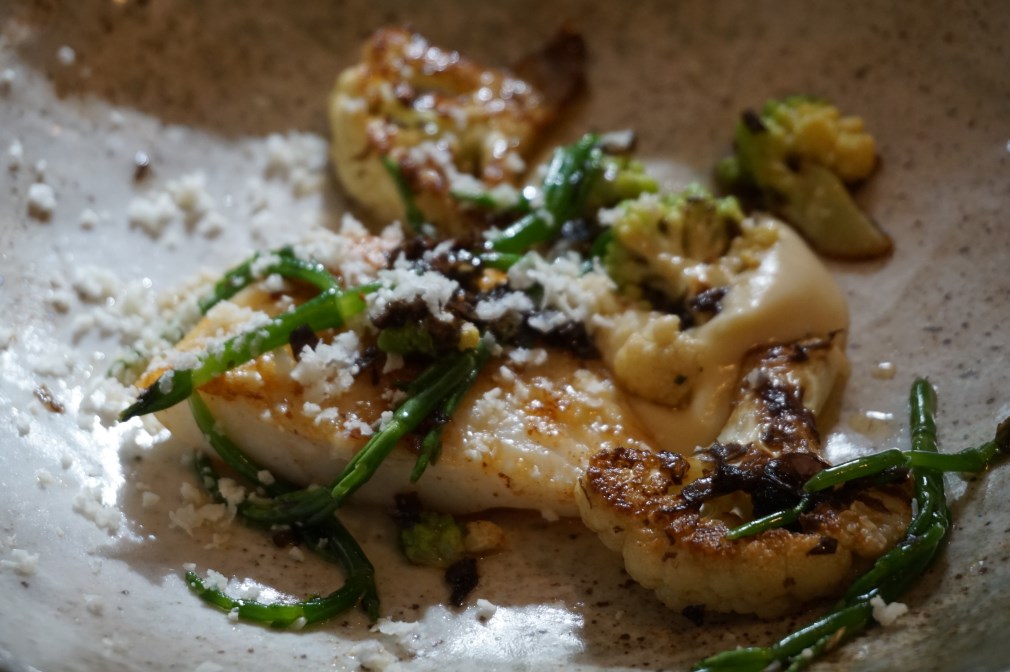 "Dairy"! The reason why Chef Robin Gill and his friends have chosen this name is because when they cook, they cook naturally like in a farm and with the fresh ingredients the soil gives them. Their menu changes every month. By this way, they use the most quality vegetables. There's nothing artificial at this restaurant. The chairs and tables are wooden, and the interior is decorated like a classic bar.  A passing-by wouldn't imagine that they make amazing food here.  However, local community loves the Dairy. During the 3 hours I've spent here there's no stool left available. There's no queue at the door as people choose to come back when they see there's no available space for them.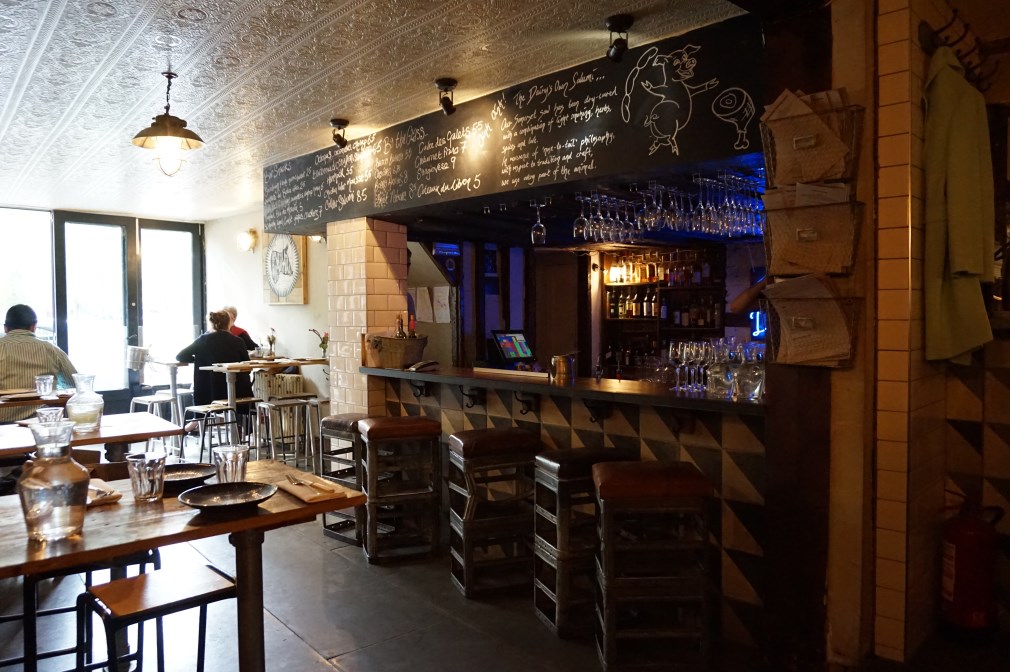 I'm amazed from the first place to the last
Firstly, it comes as a shock that there's no taste menu here. As stated above, I expected this place to be just a bistro. On the other hand, taste menu is an elaborate detail. But I say to myself, let's try away.
The first special is basil and cucumber salad with goat cheese. Also, basil is blended with honey. It's the first time I've tried the duo of basil and honey. This place starts revealing its innovative side with from these delicious first signs.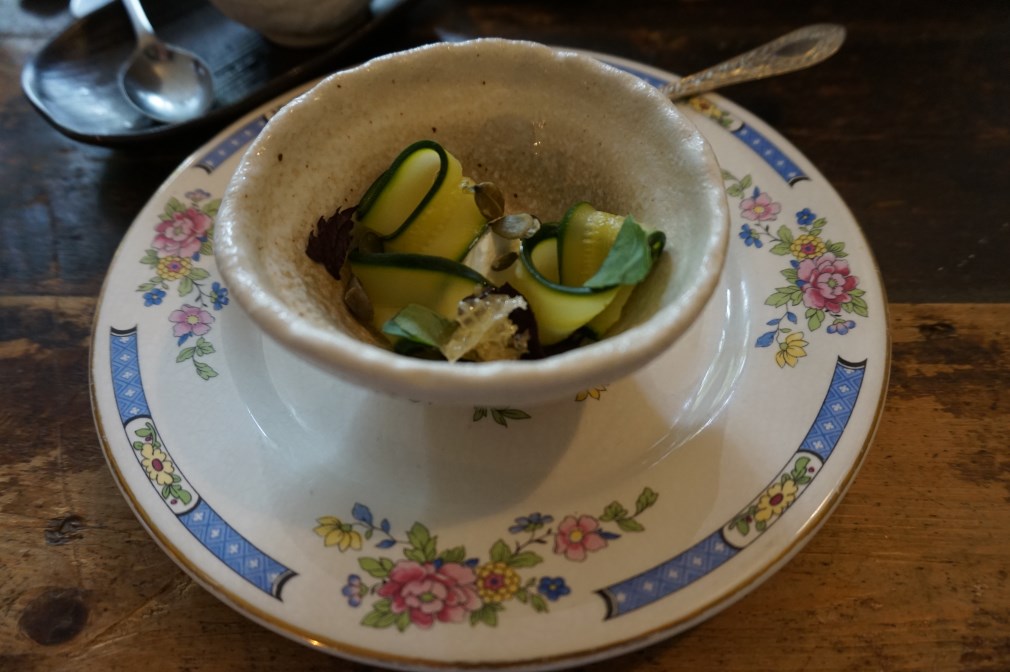 Our second special is smoked oil, grilled baby artichoke and a taste bomb of yellow mushroom. Although I insist a lot, they don't tell me the exact name of this plant they smoke the oil with. The chefs of the Dairy go against the classic, ordinary menus, even those similar ones you can see at Michelin starred restaurants. Everything is new and extraordinary. Most of all, they present this extraordinariness with excellent tastes.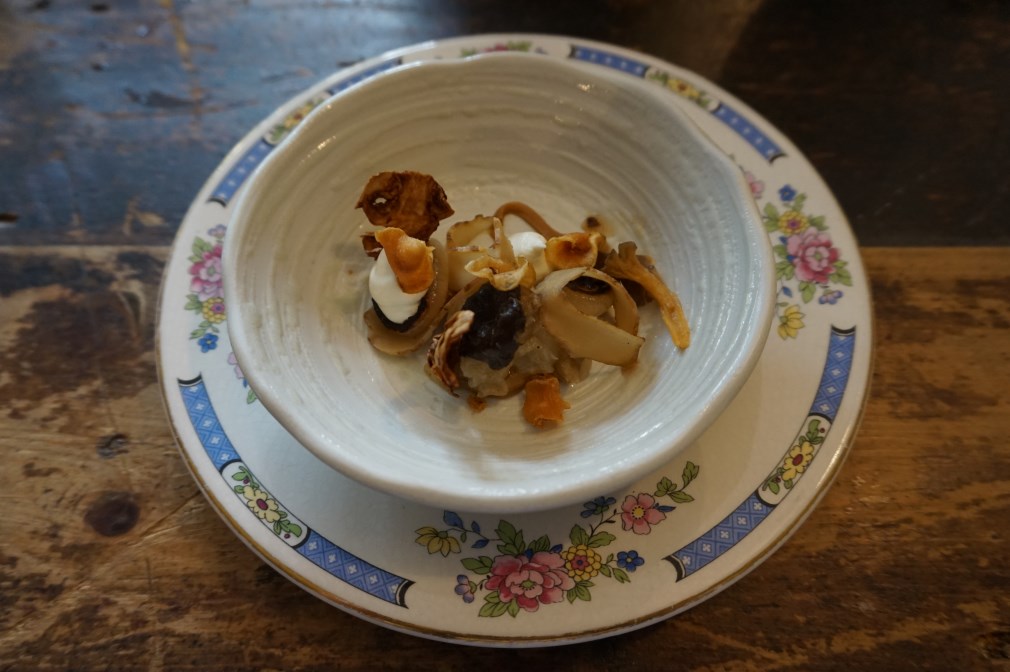 I've had the best bread in London here. They serve what the French call Pain de Campagne, and the English, French Dark Sourdough big village bread. The bread arrived in a small sack just like in a village is accompanied with smoked oil prepared with bone marrow. On another plate, they serve a brownish orange coloured mousse made of chicken liver. With the help of oil, the bread melts in your mouth. Now I understand I'm at a remarkable place.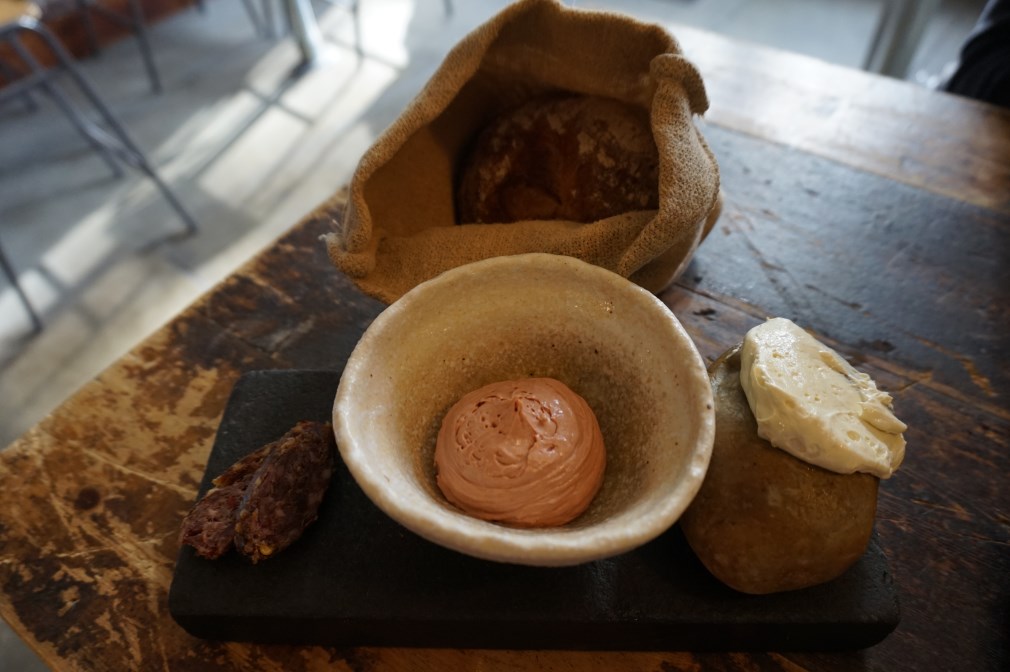 The next dish is fried cabbage with crunchy chicken, and well-known Korean taste Kimchi. What the Dairy does is Europeanising this dish with different vegetables like ginger and carrot. Chicken is tasty yet not very impressive, but the sauce is very good. Especially, they have blended this sauce well with smoked yogurt. I begin to understand why they use the name the Dairy, as they have dairy products in most of the dishes. Clearly, this young team loves milk.
My next dish is grilled mackerel with cauliflower, sea beans and a kind of seaweed. The fish is juicy, fatty and cooked well- in short, it's very good. The sea beans are very fresh and tasty- on a level that I've never had in İstanbul. They're not dead or withered. If you'd like to taste this beauty and see how they combined this fish with a vegetable like cauliflower, I'd recommend youto try this fish. Wild turbot dish in my next dish can't be described with words. I'm more and more astonished with the startling dishes. What I thought before and now is completely different. I'm happy to be wrong forthe first time in my life.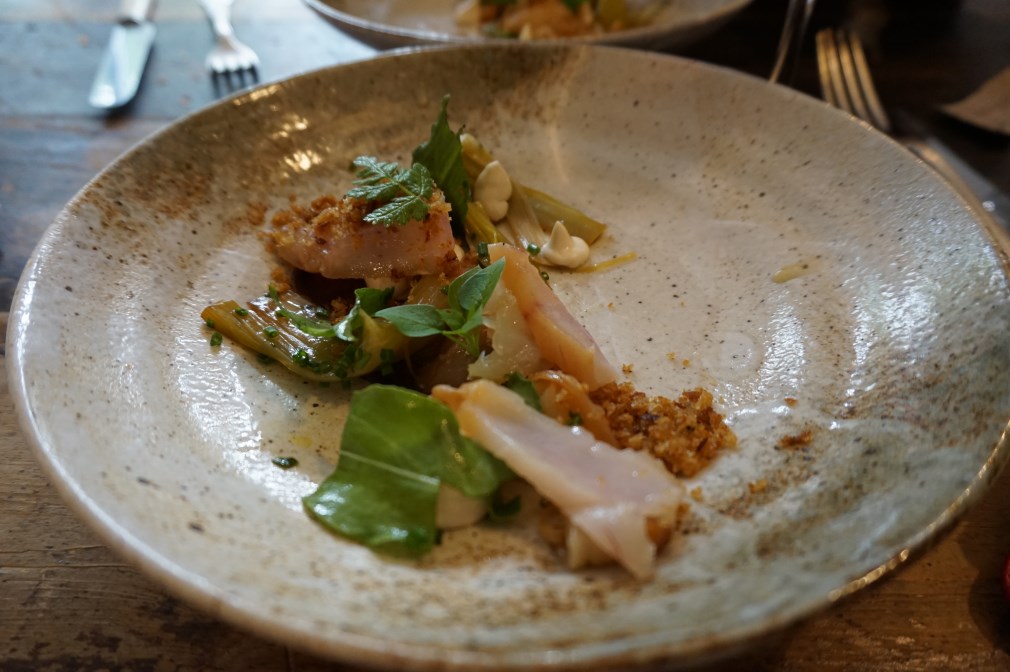 Our last dish is famous English game partridge meat called Yorkshire Grouse.  It's served a bit hard. If you ask why, it's because the chef squeezes the fat out of the remaining meat aside from what they serve you, over the top of the meat. Just like I've eaten at Le Sebillion in Paris, they serve beans next to meat. I enjoy eating beans with game meat. The meat is splendid, yet I can't enjoy it to the fullest as the spiciness of the sauce dominates the taste. Actually, as these animals are hunted from the beginning of september,the meat quality should be good. Yet I can't say the same thing for this meat served on my plate. All the same, it's quiet an appreciative move from them to serve such a difficult dish on taste menu.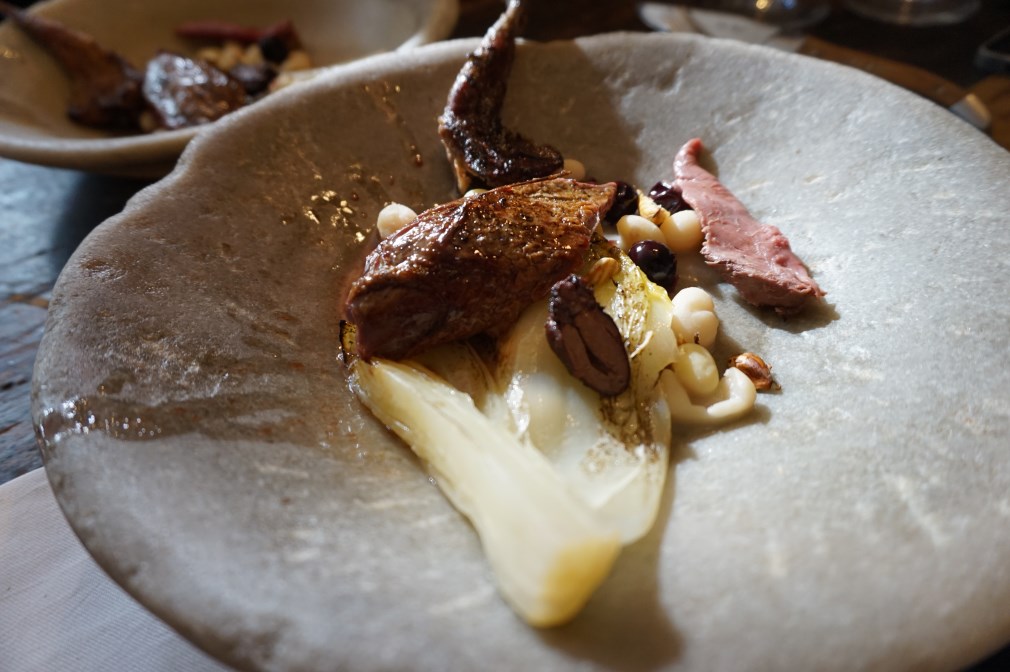 In terms of presentation, taste creativity Chef Robin Gill and his team have delivered a performance way above my expectations. I'm very happy to have found such an amazing place in London.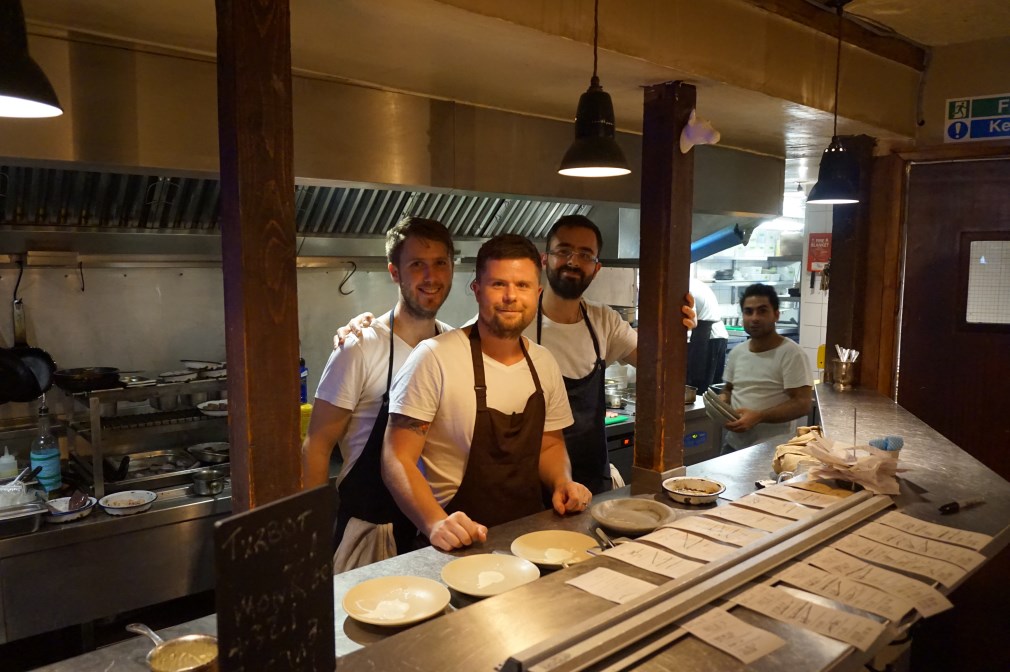 Evaluation 10/10
Address: 15 THE PAVEMENT, CLAPHAM OLD TOWN
LONDON SW4 0HY London
Tel: 0207 622 4165