Viva l'Italia! Viva Signor Sassi!
I love Italian people so much! They are sympathetic, ambitious, cheerful, helpful and friendly people. You can see this also in their food, language and arts. Everything that comes out of their hands is colourful and can make you happy. How about having some joyful moments and a laugh after the gloomy London weather? If you happen to be in the Street where Signor Sassi is, go inside and you'll see how the laughs of the manager and the singing of the headwaiter despite his bad voice will put a smile on your face. How can't you like these people? Viva l'Italia!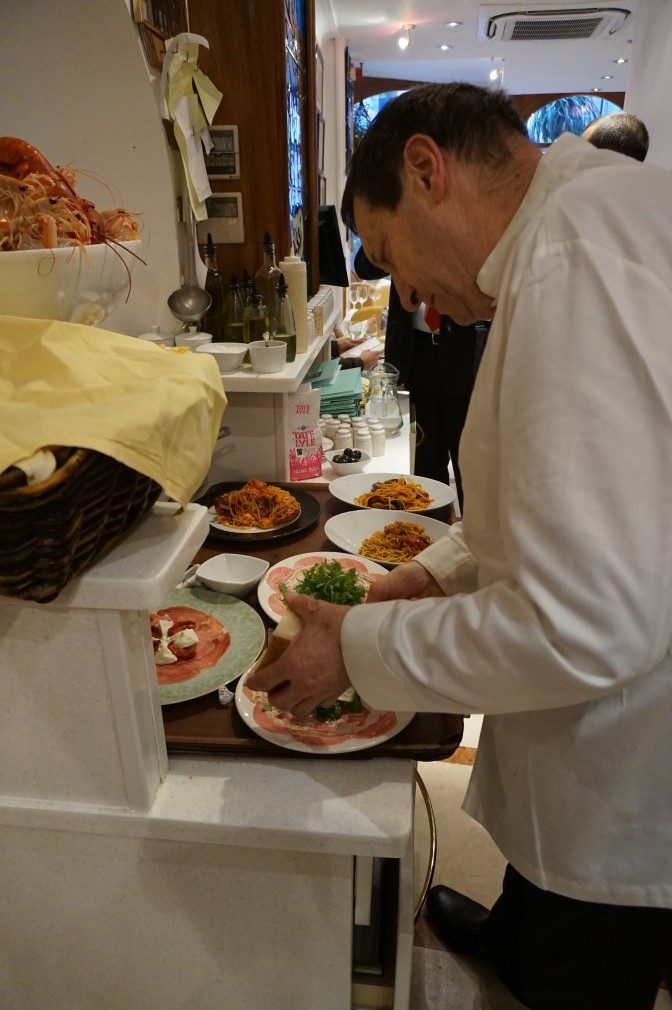 Signor Sassi is an honest restaurant that reflects the true colours of its local cuisine. They don't have any concerns about showing off or being ostentatious.  I don't read anything wrong or exaggerated about them in blogs, columns or on the Internet. All the same, the restaurant is full house and people are laughing all the time. Isn't that a big success? We've ordered 2 classics from the menu Signor Sassi, the first Italian place you'd think of in London. One of them is Spaghetti al Pomodoro e Basilico and the other is Garganellialla Norma pecorino cheese.
For those who say: " What's with this? I can do this myself!" I have something to tell you!
This spaghetti is presented with tomato sauce. The pasta strips thinly cut, well-cooked beyond al dante are blended with a blood-red sauce.I know that skilful women in kitchen reading this will wonder "What's with cooking pasta, I can do it too"; however, if you live in a big city in Turkey it's almost impossible to make this with the right sauce, consistency and balanced sourness. Why? Because if you don't have your own little garden where you can grow organic products, you won't be able to get this taste from hormonal tomato. Let's say tomatoes are good, but what about the quality of Parmesan? Or basil? So please enjoy this without thinking much. Especially, don't forget about this tomato taste.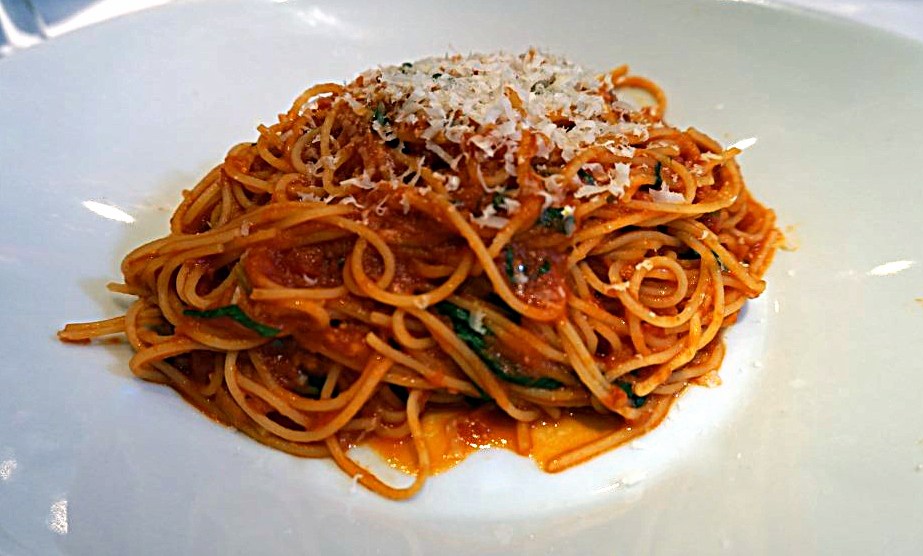 Garganelli prepared with aubergine sauce with tomato and pecorino cheese, different than allanorma spaghetti is closer to al dante. I see that they added basil lastly as basils are not dead when you taste them. The beautiful taste expands in your mouth with a fresh rustling noise.
Unforgettable Lemon Sorbet
Unfortunately, their tiramisu is not on a top-notch level. I've had much better ones. To be honest, I actually expected an excellent performance from this one. I've found the base quite dry. They've ruined the beautiful mascarpone cheese. The cake overwhelms the taste of cream. My sweet crave is almost ruined; however, lemon sorbet I've ordered at the recommendation of the chef has come to save me. It's an Italian masterpiece representing the original character of lemon, that is, the smell, its straw yellow colour and its sourness. Its sourness is so strong that it gives you goose bumps. Compared to the tiramisu I've had here, this choice is definitely a good one. Actually 1 scoop is more than enough,the second scoop is too much.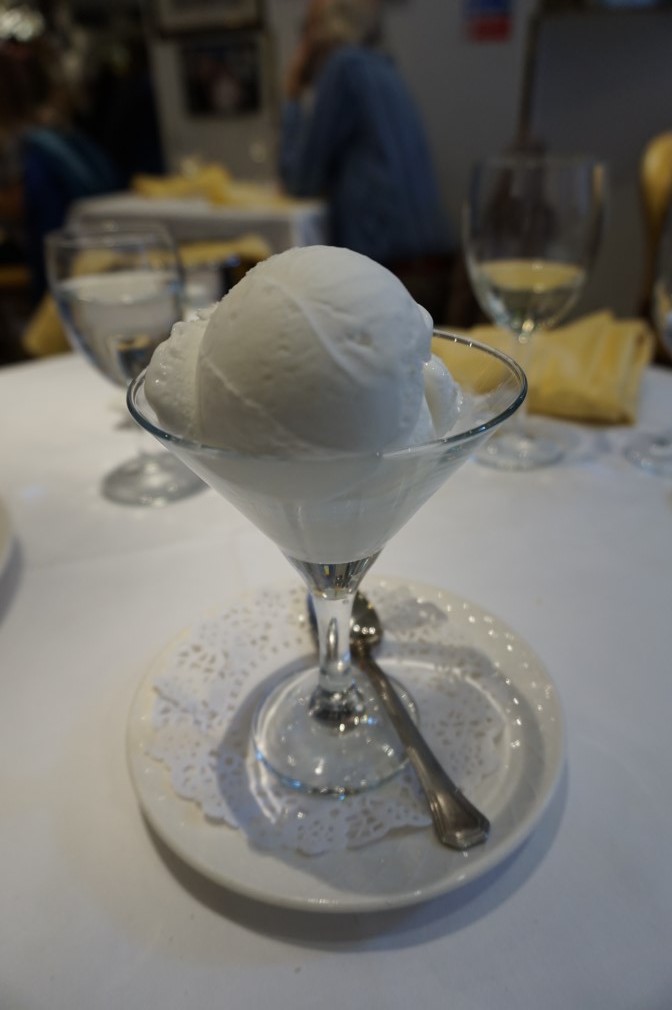 If you see a man singing at the top of his lungs, it's the manager of the restaurant. He's not mad; he's just a friendly Italian that loves his job.
If you'd like to spend mint time and dine in a taste similar to yours, then I'd absolutely recommend this place.
Evaluation: 7.5/10
Address: 13-14 Knightsbridge Green, London SW1X 7QL, England
Telephone:+44 20 7584 2277