The Historical Tradesman's Restaurant of Paris
We always think of Turkey when someone talks about tradesmen's restaurant. We feel proud as if this concept is peculiar to Turkish culture, and speak highly about this with our mates.  In fact, this type of restaurants exists in many parts of the world. For instance, there's a place in Paris that introduced chicken bouillon concept to global world sector, and evolved from a tradesman's restaurant to perhaps one of the most popular businesses for tourists in Paris. The historical tradesman's restaurant in Paris serves for thousands of tourists in this day and time. And also, for quite reasonable prices.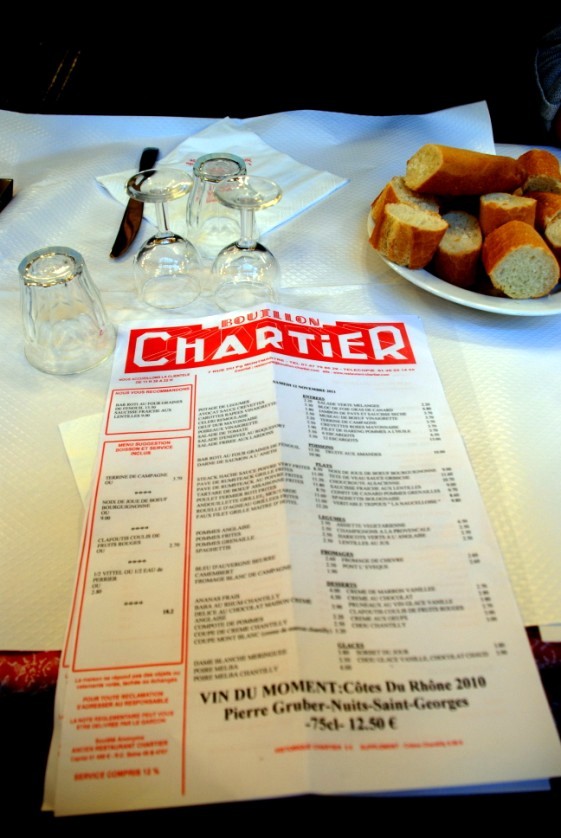 It got famous with its Buillon
This restaurant is one of the top local places you can think of when you ask about the food destinations in Paris. You wait in a long queue at the door; however, once you get in, the scenery inside will make you think it's really worth it.  In this massive place with high ceilings and hundreds of tables, high-flown French waiters welcome you with white clothing on their shoulders. You place your coats or bags on the old-fashioned shelves above your head and sit at the table. Their menu consists of only one page.  You can order a three course daily menu, or order from a la carte. What makes this place different than others is that, it's the place that invented chicken stock. These tablets women use a lot in the kitchen has a big share in the fame of this place. Call it the marketing genius…
Wine for Pleasure, not for getting wasted
The most significant reason why I appreciate such restaurants in Europe is that they serve wine with food. Unfortunately, business world don't take it kindly to drink a glass of wine during lunch in Turkey. Sadly, they associate people that do as alcoholic, winebibber or callous and other heavy accusations. On the other hand, as wine is a part of the culture in Europe, nobody associates having a glass of wine or two with alcoholism. You enjoy your food, and also make the most of the nice atmosphere by sipping your wine slowly. People drink a glass of wine not to get drunk, but to have a delightful accompany next to their dish. This also includes tradesmen. For instance, the butcher Jean Pierre drinks a glass of wine as he takes delight in his chicken at the next table. He pays his bill and goes back to his work. This does not make him an alcoholic. I hope these prejudices will disappear one day in our country.
Menu is Compact, Prices are reasonable
Restaurant Bouillon Chartier is a place where you can eat at a reasonable price with their compact menu. It's possible to be full with 10-15 Euro at most.  You can find the most plain and simple dishes in French cuisine here, from the light vegetable dishes to their roasted chicken, boiled or grilled meat. I like the ambiance here, and enjoy eating at Bouillon Chartier. If you would like to go to a fancy restaurant with quality food and see chic French men and ladies, then you should probably choose a fancy restaurant in the city. This appeals to people who like to indulge in tastes.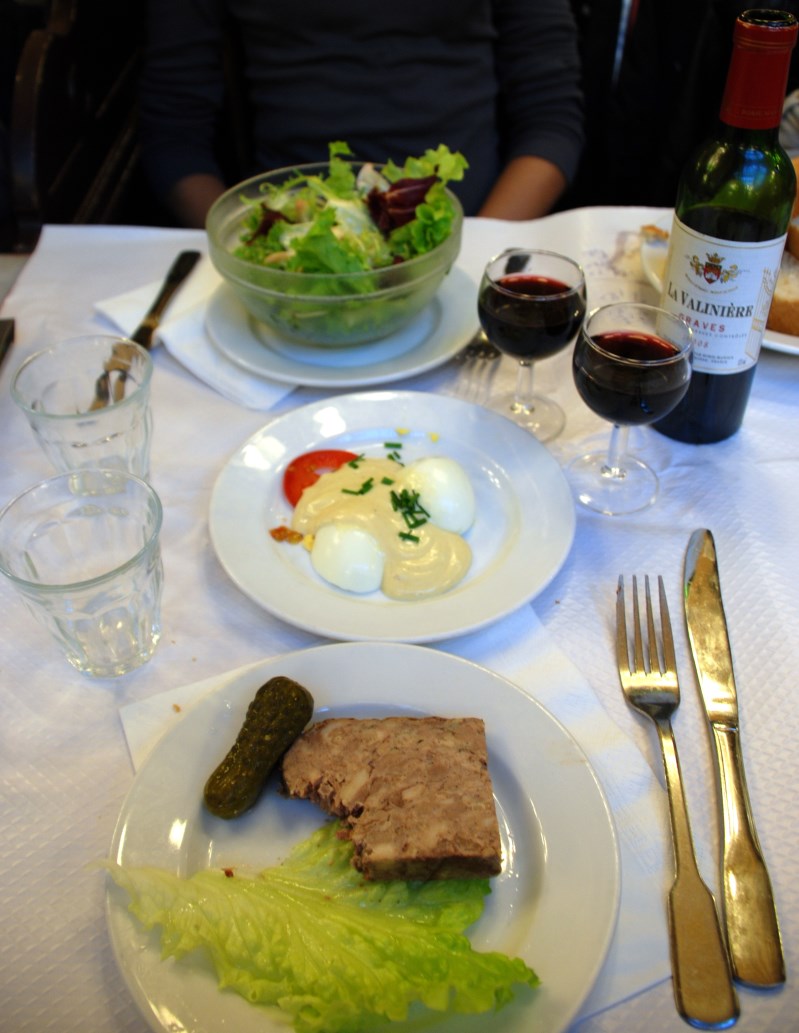 Evaluation: 6/10 
Address: 7,rue du Faubourg Montmartre, Paris, France
tel:+33 1 47 70 86 29