Don't be Mistaken by the names, Wonderful Tastes are waiting for you
Eating meat at Baldir restaurant Atasehir is one the best things I've done recently. Opened by Chef OzgUr in Atasehir, it's a place that makes different things, with a solid ground and character. Don't pull a face when you hear the name of the place, wonderful tastes are waiting for you inside.
An accomplished meat Expert loving his work: Chef Ozgur
Chef Ozgur makes excellent meat in his new concept by cooking a part of tail and the top bit of the hind leg of beef for 18 hours. What differentiates this place from others the most is that I don't encounter 'Steak' concept here. They created something unique on their own instead. Something they do and cook only here… The bread served with meat here is a showroom of ingredients consisting of onion, potato, oregano, rosemary, basil, ginger, old yeast, kaşhar cheese and whole wheat. Here, they suggest you eat meat with your hands and for that, breads are made in a way that you can grab them with meat and tear it apart easily. The crust is crunchy and inside it's very soft, and it's a type of bread rich in taste. With every bite it will give you a different taste. I bet there'll be a fight over the fatty part especially under the meat. Italian breads will be strongly applauding this bread.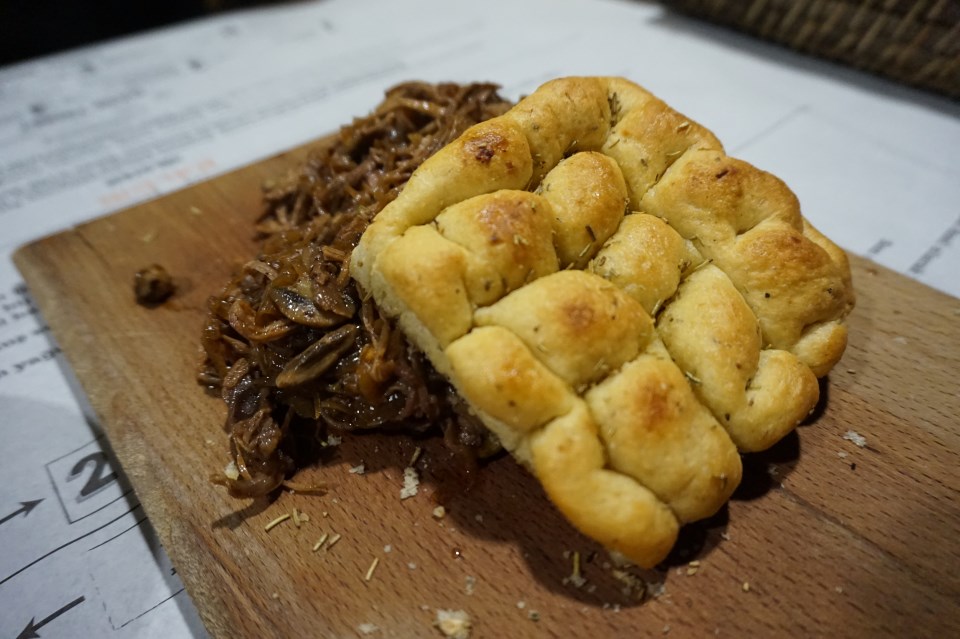 The one with difference creates uniqueness
Their ayran is a special mix. They add fresh basil, cucumber, garlic, yogurt and milk in the mix. Besides its coolness, the freshly grounded mint contributes a top level of freshness. Maybe you'll find it ridiculous to talk about ayran, but the best thing about this drink is that it characterises this place in its unique way. That it adds a "Baldir" soul. In short, they added something of their own to this traditional drink and created something unique.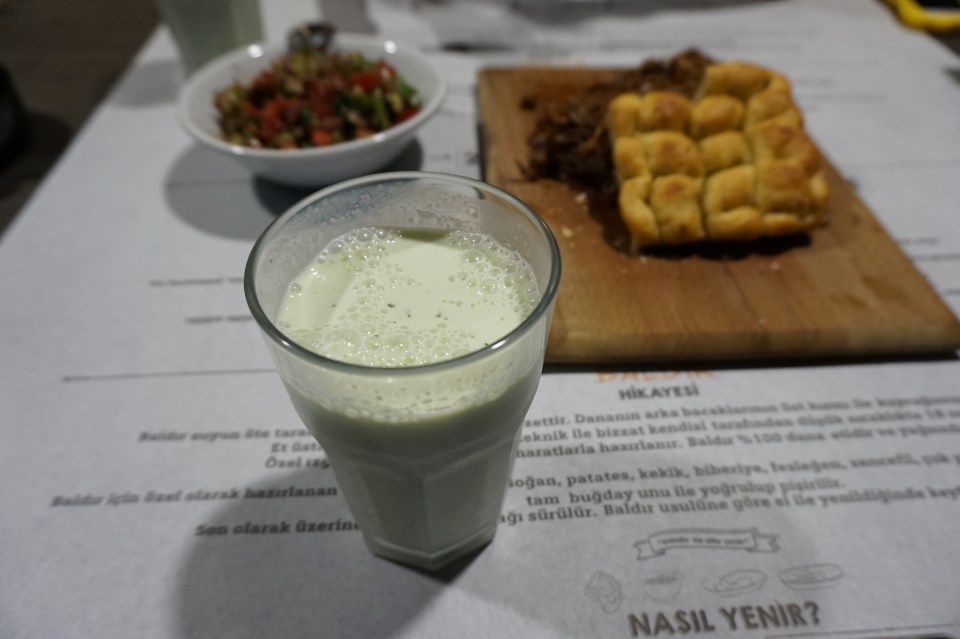 Don't ever say Tandouri!
As soon as I put the meat in my mouth, I think about the reactions people would give while tasting this meat: "This is a usual tandoori,bro". I can almost hear this exclamation.  Firstly, I would like to indicate that this meat has nothing to do with tandoori. As a matter of fact, the cooking styles are different. Beef meat is too often bland, and tasteless. On the other hand, lamb tandoori has a taste that can make you delighted without having to add anything further. It's soft and oily. The meat you experience at Baldır is also soft and delicious, yet is of 100% beef meat! Therefore, Chef Ozgur deserves big praise, for he adds a character to his meat.The salad served next to meat is made of a sour sauce. I'd suggest you eat the salad with your spoon, and then you can taste all the juices better. Otherwise, you can't taste the sauce fully as it stays in the bottom. By intensifying the effect of meat in your mouth, it builds up your pleasure.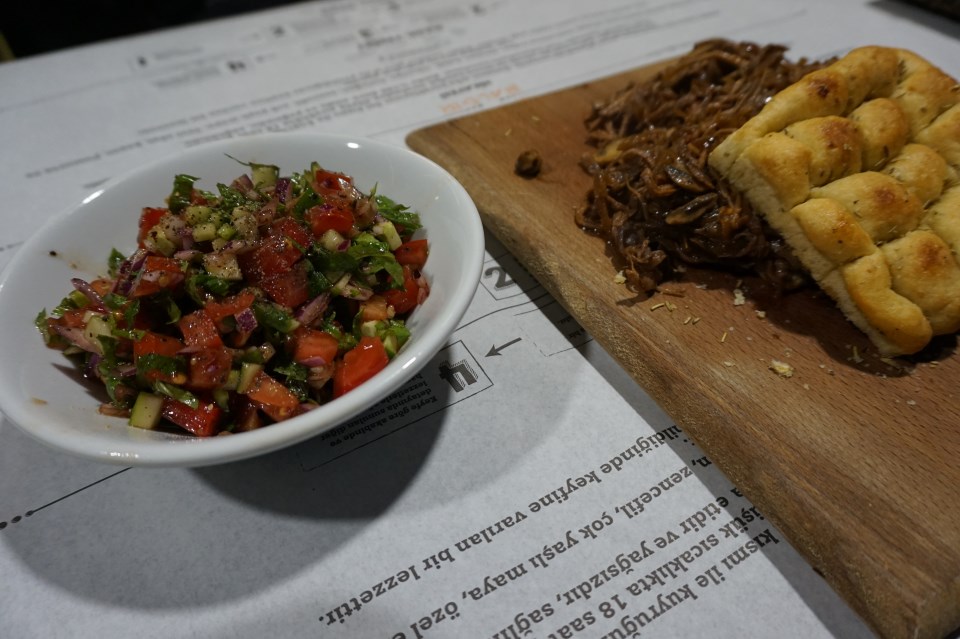 It's one those honest places where they have a unique style, and present ordinary tastes (for instance, ayran) with interesting touches in Istanbul. This a place that stands out not with their marketing, but their taste.  I can say that it truly impressed me…
Evaluation: 9/10
Barbaros Mahallesi Timur Sokak No : 2 Batı Ataşehir/Istanbul
Tel: 0216 470 54 56