The representative of Caucasian Cuisine in Istanbul
Ficcin Beyoglu has been serving the beauties of Caucasian cuisine to Istanbul in Kallavi Street next to Galatasaray High school for years. They are so good at what they're doing that you see 5-6 Ficcin Restaurants in Kallavi Street. Although this enlargement brings some imperfections, it's still one of those places that you should go.
It gained its fame from Ficcin
Ficcin is a project brought into action by Leyla Kılıç Karakaynak, a Caucasian immigrant lady. I've never had the chance to meet her, but from what I've heard, I know that she's in touch with their customers continuously, and that she takes care of the business very well. As a woman, and especially as a foreigner, she must feel proud of here as she created this place out of nothing. Giving the name of the place, Ficcin is a type of dough with meat. Meat inside is more like cubed meat rather than minced. Meat meeting with onion, salt and garlic feels like it's minced meat, but you'll see it's more lively and delicious compared to minced meat. The dough is different than börek, and is not out of phyllo pastry. It's their homemade dough. It has a soft rather than crunchy texture. It's served in pizza slices. I'm surprised to see how they can make light meals with all these ingredients. They have butter, meat; yet the softness of the dough doesn't bother you and makes it feel lighter. This unique meal giving the name of the place deserves a lot of praise.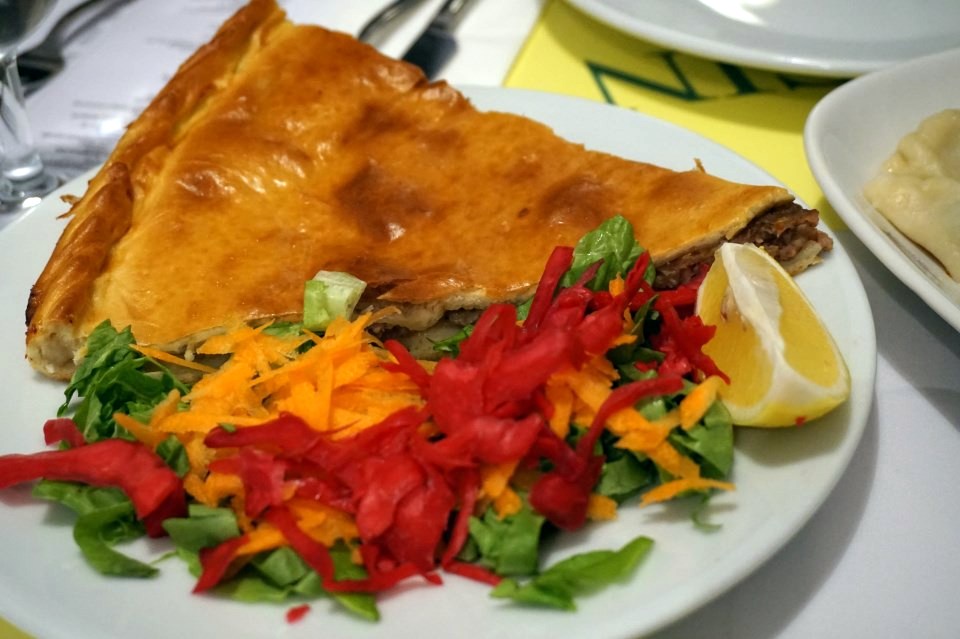 Caucasian Mantı vs. Kayseri Mantı (Turkish Ravioli)
Caucasian mantı (ravioli) has its fame from two kinds. One has meat, and the other one has potato.Unfortunately, I could not taste. Compared to well-known Kayseri mantısı in Turkey, it has more meat, larger portion of dough and is bigger. Because of the size, it tires out your jaw while chewing. I guess the meat used inside is the same meat used in Ficcin, or quite a similar kind, as I find them almost indistinguishable. I taste garlic in meat I couldn't make out in Ficcin. It's served with a very beautiful yogurt poured on top. As I like small sized mantı like of Kayseri mantısı, I find Kayseri mantısı quite similar to my taste; however this mantı tastes also very good.  Kayseri mantısı highlights the small sized dough pieces, and the woman after this is considered as very talented; whereas you cut out the dough in big round pieces with a glass, and you add bigger pieces of meat inside Caucasian mantı. After the messages from my Caucasian friends, I'm really sad that I couldn't try the potato kind. I hope I can try that some other time.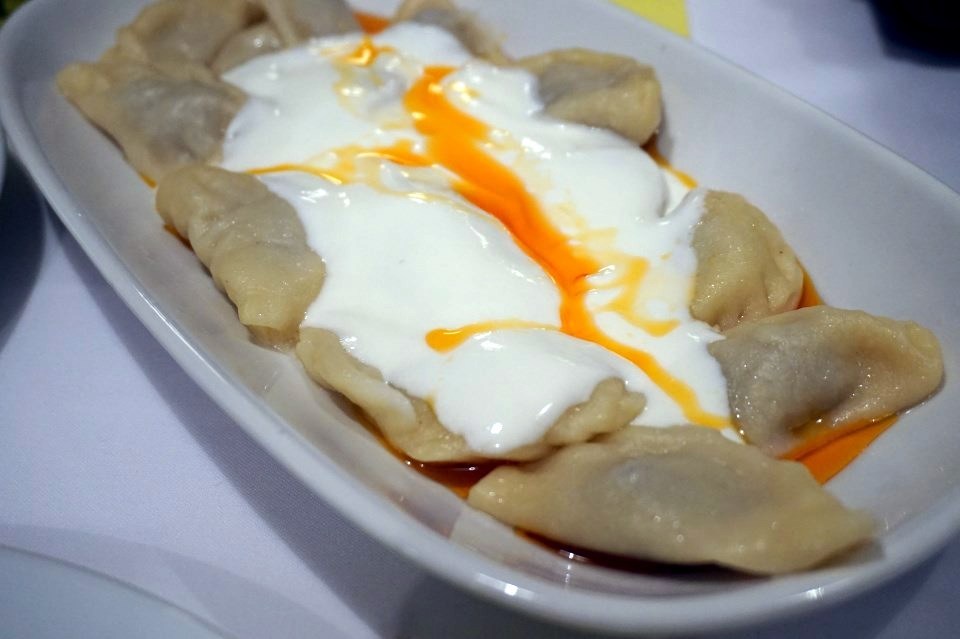 Tiramisu loses Its Throne
Lately, many of us have found it difficult to cope with the tiramisu we find around, and this time,  they respond to this domination of tiramisu in menus with a dessert from Balkans. Tralice. It's a dessert from the roots of my mum, Albania, and it's a milky, light dessert contributed to the world of gastronomy. While the bottom part consists of a type of dough soaked in sugary milk, they serve it with caramel sauce poured over top. For those who run away from heavy desserts, it's a good runaway dessert. It's so light that you don't understand how you've finished it. Ficcin Beyoglu makes this beautiful dessert.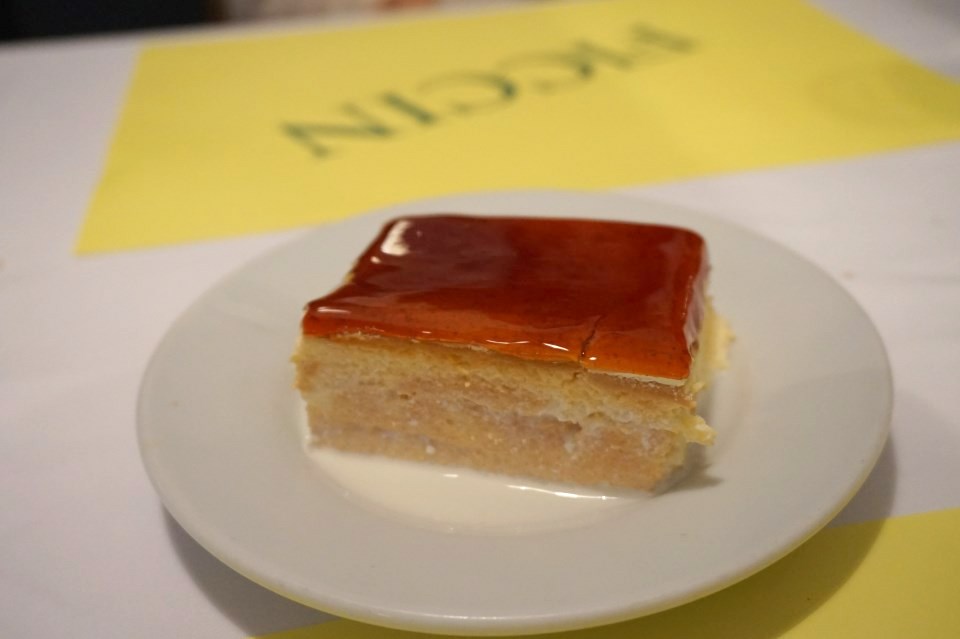 Although I expected more Caucasian food on the menu, I came across dishes such as steak meat, grilled chicken and salad. In my opinion, they created this menu around the demands of tourists. However, I think this approach won't bring popularity to this place as the representative of Caucasian cuisine. Instead of this kind of ordinary food, they should prepare and serve more local Caucasian food in my opinion. Ficcin can reach up to a better level. My other recommendation is that, the waiters should be informed about the ingredients, at least of the popular dishes. When a customer asks about the ingredients or the cooking style of a dish, I think it would be fantastic if the waiters were equipped with enough information to tell the difference of Caucasian mantı.
Evaluation: 6.5/10 
Address: Asmalı Mescit Mh., Kallavi Sk No:1, Beyoglu
Telephone:(0212) 293 3786