Originally made as a church, now a restaurant
Galvin La Chapelle London is located in a district where there are lots of business centres, and is run at an old church. Even though designed as a church, it has never been used fort hat purpose. Once a school, now this building serves as a restaurant with its brilliant decor and good food.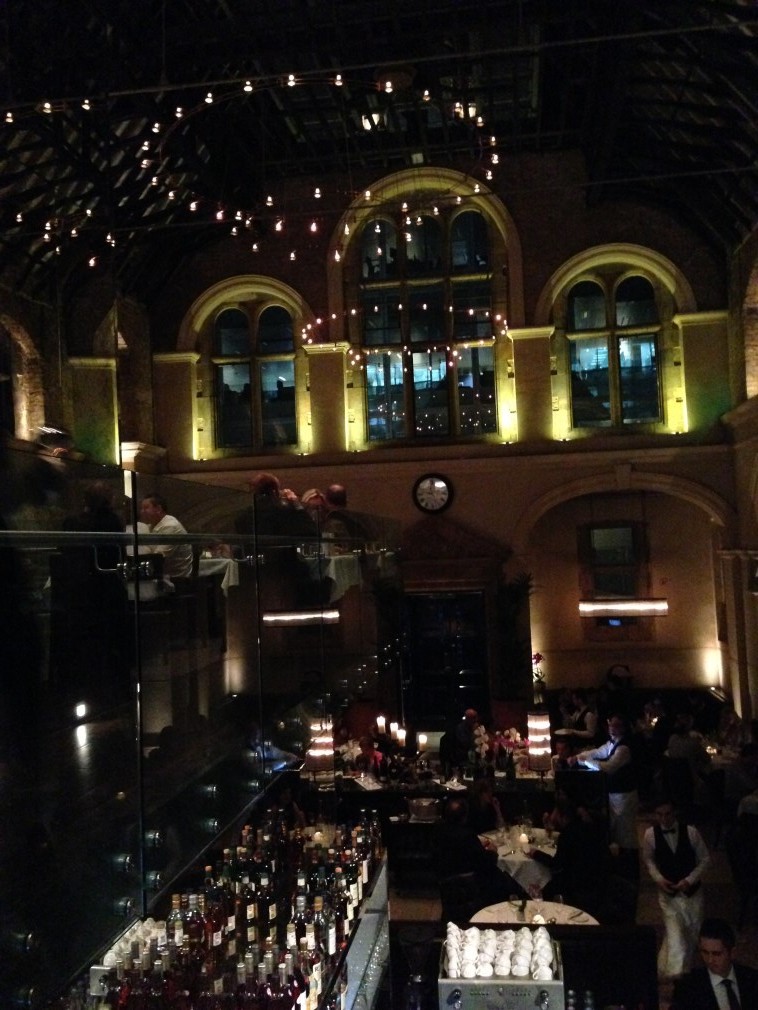 It has an excellent ambiance
Except for Turandor Restaurant in Russia, I've never been so enchanted with the ambiance of a restaurant recently. The high ceiling, products of high quality and the royalty of black around you create a very charming ambiance. It's hard not to be impressed by a 1 Michelin starred restaurant.
Compared to other restaurants in terms of the variety of breads, this place is outstanding. The level of quality of the first bread we taste with sunflower seeds, hemps and sesame is quite high. They serve breads warm. Accompanying the bread, our amuse bouche as a soup with pumpkin and truffle mushroom is gorgeous. It's not overwhelmed with salt.
Although they used a clean butter (a plain and simple one), I've tasted better ones, especially at restaurants in Çeşme.
You can barely find this in Italy
Mushroom risotto joining our table afterwards is one of a kind you couldn't even find in Italy. It is neither mushy, nor dried up. It's a combination I've been dreaming of for a long time. The quality of ingredients is over the top. First time I was frustrated to see such a simple meal on the menuhowever, now I understand how it came about maybe as the biggest surprise of the menu (In the end, you look for different and courageous specials at Michelin starred restaurants, and thus risotto sounds like an easy get away). The excellence of ingredients, especially the Parmesan cheese they've used is admirable.
Another main course is beef wrapped in baklava phylo. It's a taste you can rarely find in Turkey. Maybe you can catch this similar, beautiful taste with flavoured with thyme in Thracia, or around Erzurum
All of a sudden you're fascinated wit the sound of crunchiness of phylo on your fork. It almost feels like you're eating baklava. You experience the softness of met after this crunchy noise. The taste accompanied with couscous with olive, grape and tomato, compared with the quality of meat, is rather weak. They could have served something more creative and explosive next to this dish. The ribs of the meat cooked for a long time on fireare given shape after plucked and pressed with mustard powder. The rectangular shape comes from this. After, they wrap it with phylo. In short, it's an outstanding meal.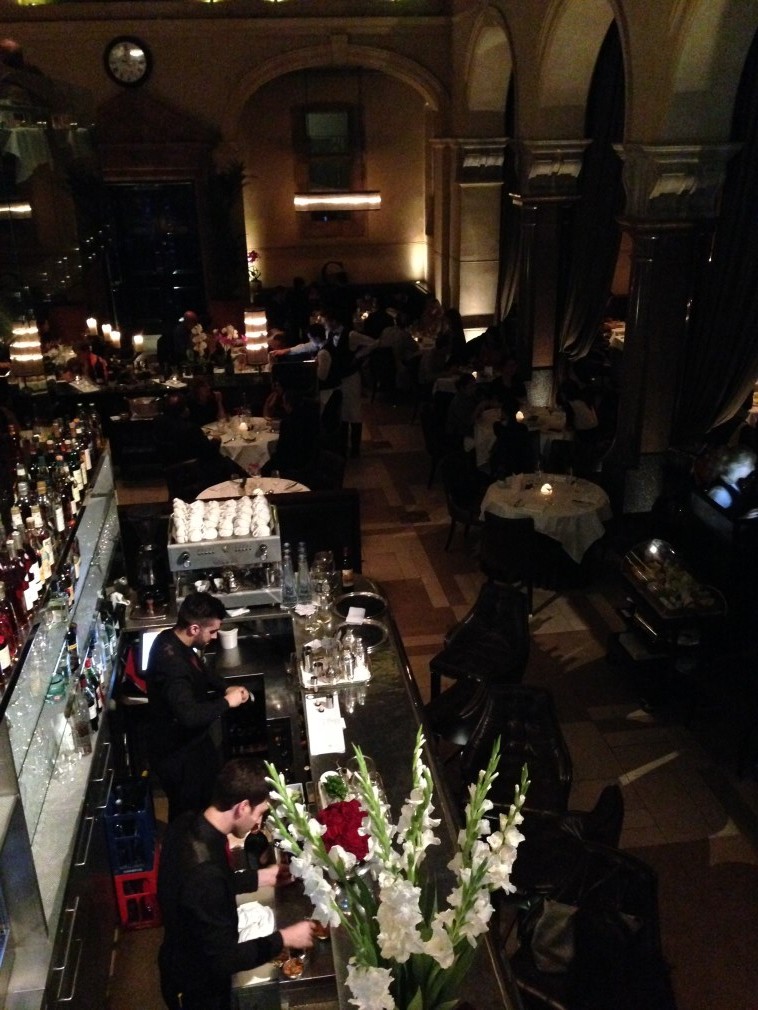 I wasn't that hungry to have a dessert here, yet I had a chance to taste their pistachio macaroon. It's quite rare that you can find the dough of macaroon that crispy and velvety. Perhaps its quality is on the levelof Pierre Herme macaroons.
Unfortunately, the speed of service and the quality of sommelier is rather ill-matched with the quality of food. Although their kitchen is amazing, the service undermines the whole experience. If you'd like to have good food with a fine ambiance, then you should come here. By the way, if you hear muffled vibrations here don't be scared, it's not an earthquake. The London underground never sleeps.
Evaluation: 8/10
Address: 35 SpitalSquare, London E1 6DY, England
Telephone:+44 20 7299 0400