The Best Part of Being a Londoner
Living in a city like London is great in the first week. In the first week, you're not suffering yet from the expenses of this city, and everything you see puts you under a spell. Double-deckers, metro, streets, and English style…. In short, the first week passes by quickly as you try to be a Londoner. On the other hand, the best part of being a Londoner for me is "good food".
Taste Challenges of Chefs
Fortunately, there are tons of places to eat good food in London. The restaurant owned by Chef Marcus Wareing is one of them. Every step he takes is good, and with every step it gets better and better. In the entrance of the restaurant cheese tasting chart welcomes you. Whether before dining with some wine or after dinner as a dessert, you can taste these French English, Italian and even Dutch cheese. It's quite pleasing to see such a broad diversity of cheese as a customer. Europeans don't consume cheese only during breakfast, but also prefer to it cheese even as a dessert. Especially for French, we're talking about it on a national level. That's how important it is.
Quite a lot of master gourmets regard English fish culture with disregard. I don't quite agree with this opinion, as the English have their own peculiar fish cooking styles. They prefer fish with sauce and not grilled kinds. The biggest factor in this is the quality of fish here. They don't often have such good quality fish as you encounter in the Mediterranean or Turkey. 2 fish dishes I've had at Marcus are one of the best of their kinds.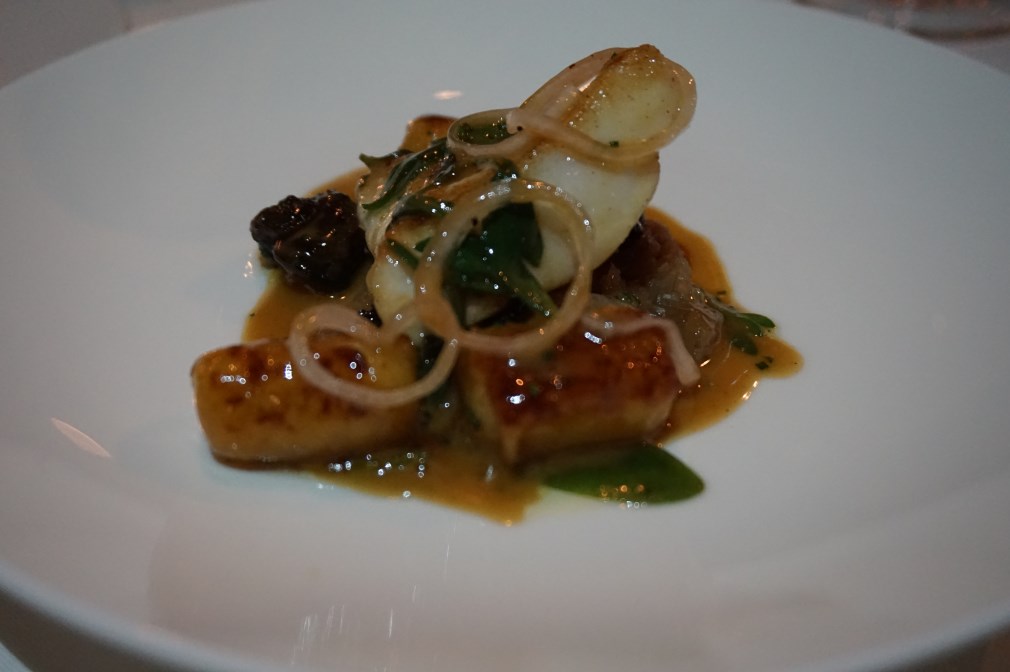 The first fish is turbot with oyster sauce. It has very soft meat, and is a masterpiece served with potato croquet. Croquets are cooked well, and they're soft. Its oil is clean, and it has the hint of dill with every bite. It's another version of croquant. It's absolutely brilliant. Another fish is sea bass with pumpkin. It's the first time I'm having fish with pumpkin. You can only describe the taste as " feast". What surprises me the most is snail. They've added snails to fish for extra taste.  Although they're rich in taste and meaty, they're not drowning in oil. The only problem here is the fact that nobody can really give proper information about food. So, I'm telling you my experience on the basis of what I can taste. In the end, I see that I'm not that bad.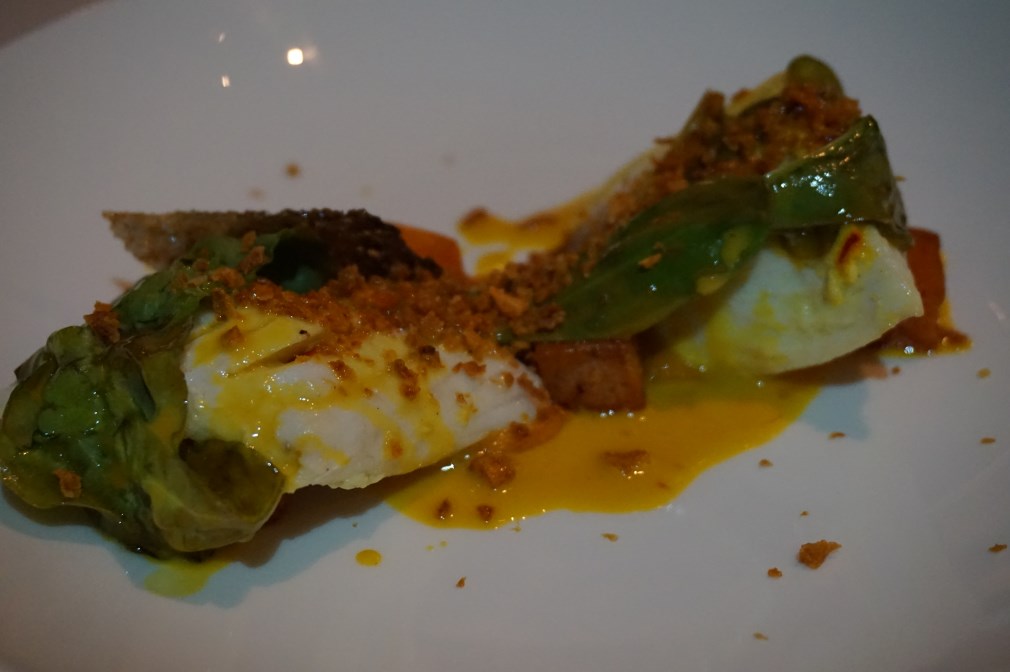 We order venison and curly-fleeced sheep(Lake District sheep) special to England. Venison is cooked with chestnut sauce, and garnished with almonds. Its softness as wild meat is unexpectedly good. I recommend you to have it with the accompanying onions and grapes, yet I'm sure you will be satisfied too if you eat it alone. Next to this, there's pate made of pig blood in the consistency of pudding. As I don't consume pork meat, I don't taste it, but you can if you prefer. The sheep meat is one of the best I've tried in London. The meat is prepared with a sauce consisting of pistachio, sunflower seed and spinach puree. There are many people who don't like the smell of meat. Don't worry, this one won't bother you. Order this, and enjoy this beauty.
As dessert, we order the favourite of taste menu, warm cake. It's served with salted caramel ice cream. They've filled inside with hot chocolate; however, it's not a heavy filling as you might find in a soufflé. It's of a kind that runs through the cake, and is light in taste. They've put puffed rice on top. My followers probably know how much I like the soft-sharp contrast.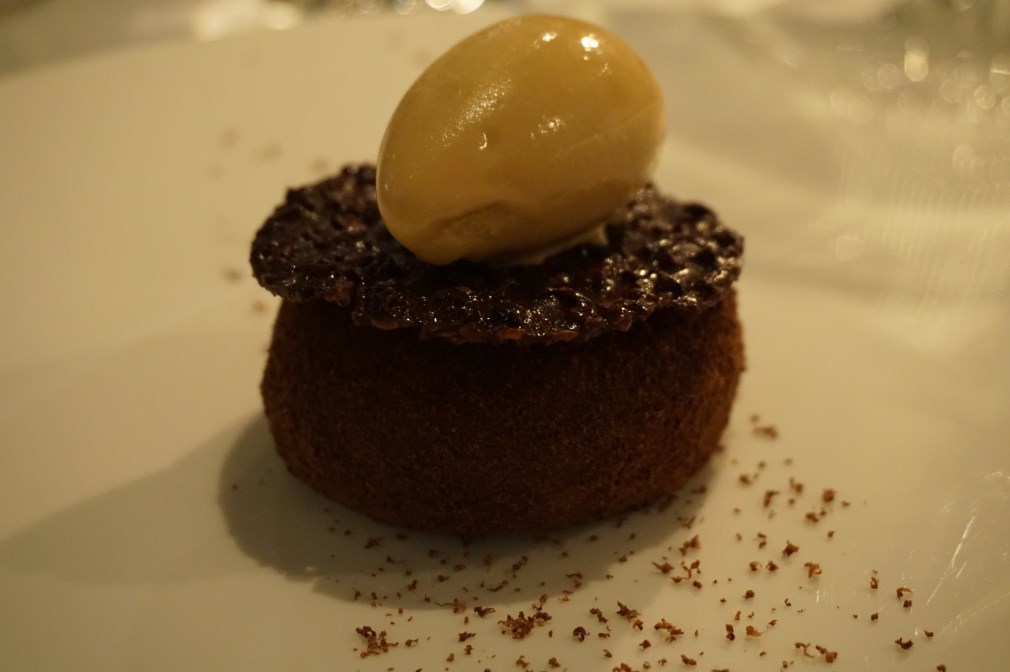 To be honest, it's one of the best dinners I've had in London. Everything you taste brings you to another level. Before I forget to tell you, I don't rate the chocolate of white chocolate cake. I expect your comments personally…
Evaluation 10/10 
Address: Marcus Wareing Restaurant, The Berkeley
Wilton Place, Knightsbridge, London, England
Tel: +44 20 7235 1200