The Milestone of Dessert of Karaköy
I stumbled on this place one day when I first started Saint Benoit French Secondary School in 1998. It was one of those days I went to Karaköy on ferry. Back then it was not a popular destination for tourists, or rather not as popular as now. At the time, those who lost bets at school used to give kilos of these to the winners. I also remember it from the days we celebrated the birthdays of teachers and other pupils. For us, Güllüoğlu was more of a fun place rather than a temple of taste. I'm so lucky that I got acquainted with this taste at a very young age.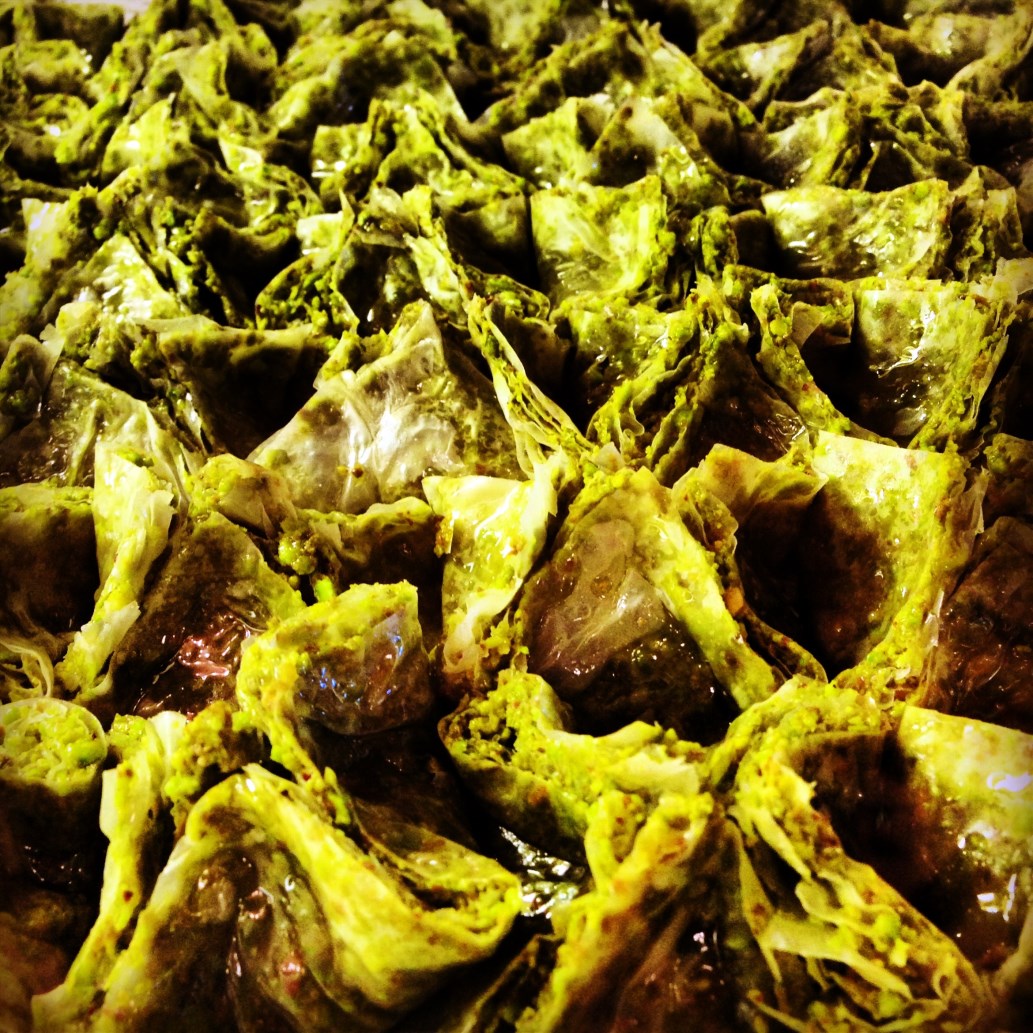 Baklava is everywhere, yet quality is low
You can hear lots about its history. Some people attribute the roots of baklava to Turks, some to Arabs, some to the Greek. As I don't like such racist or political approaches to food, I call it a global dessert. Unfortunately, this dessert has been suffering a lot from bad chefs and places. Strong, too sweet and often given yellowish colour with glucose syrup and tons of chemical products, cheap baklavas have been brought out in the market. In fact, baklava has no guilt in this. It's the itchy palm of greedy people, those people who try to ruin a historical heritage like baklava.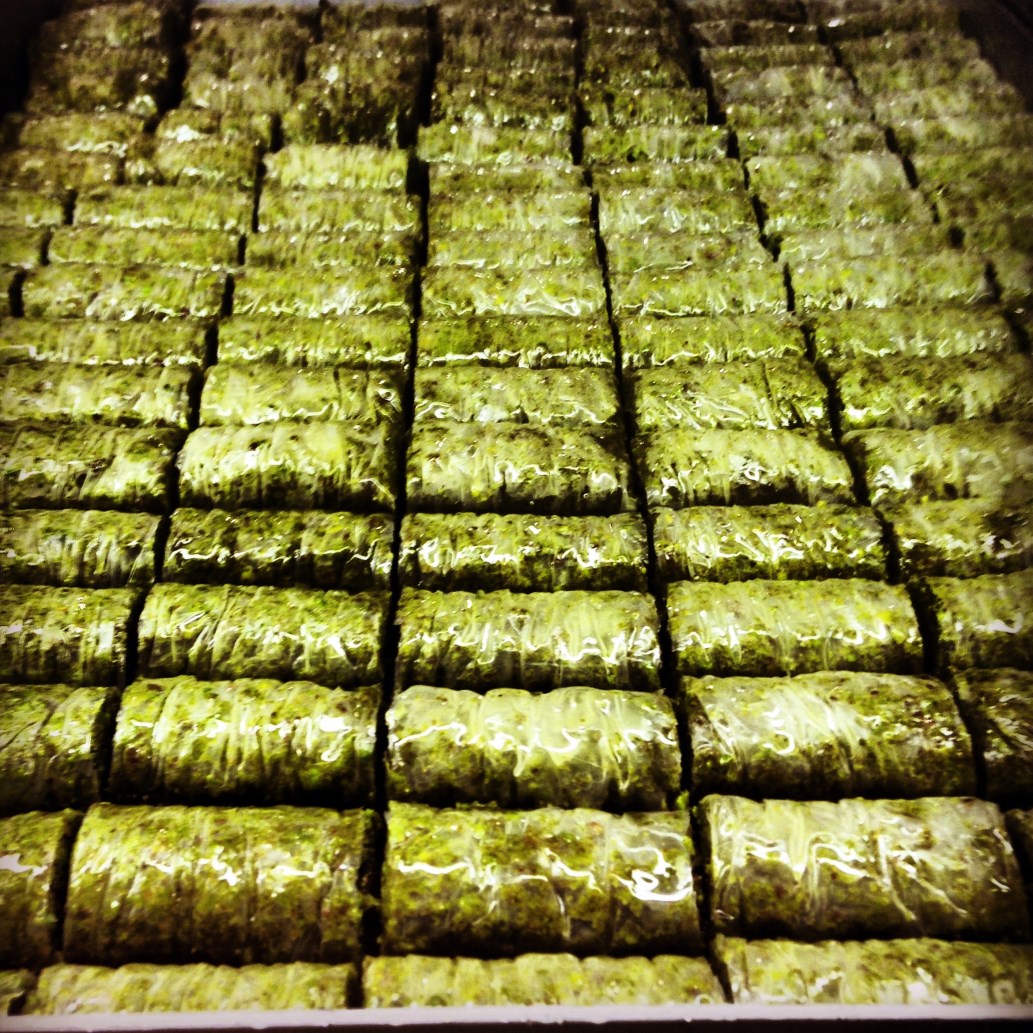 At KaraköyGüllüoğlu, you can eat fresh baklava filled with a generous amount of pistachio, and made of 40 thin layers of phyllo with real butter. It's not only baklava you can find here, but also the tastiest pistachio rolls of 90% pistachio, gelinbohçası made of 6 layers of phyllo filled with plenty of pistachio and semolina butterfat, burmakadayıf (shredded wheat dessert filled with pistachio or walnut filling).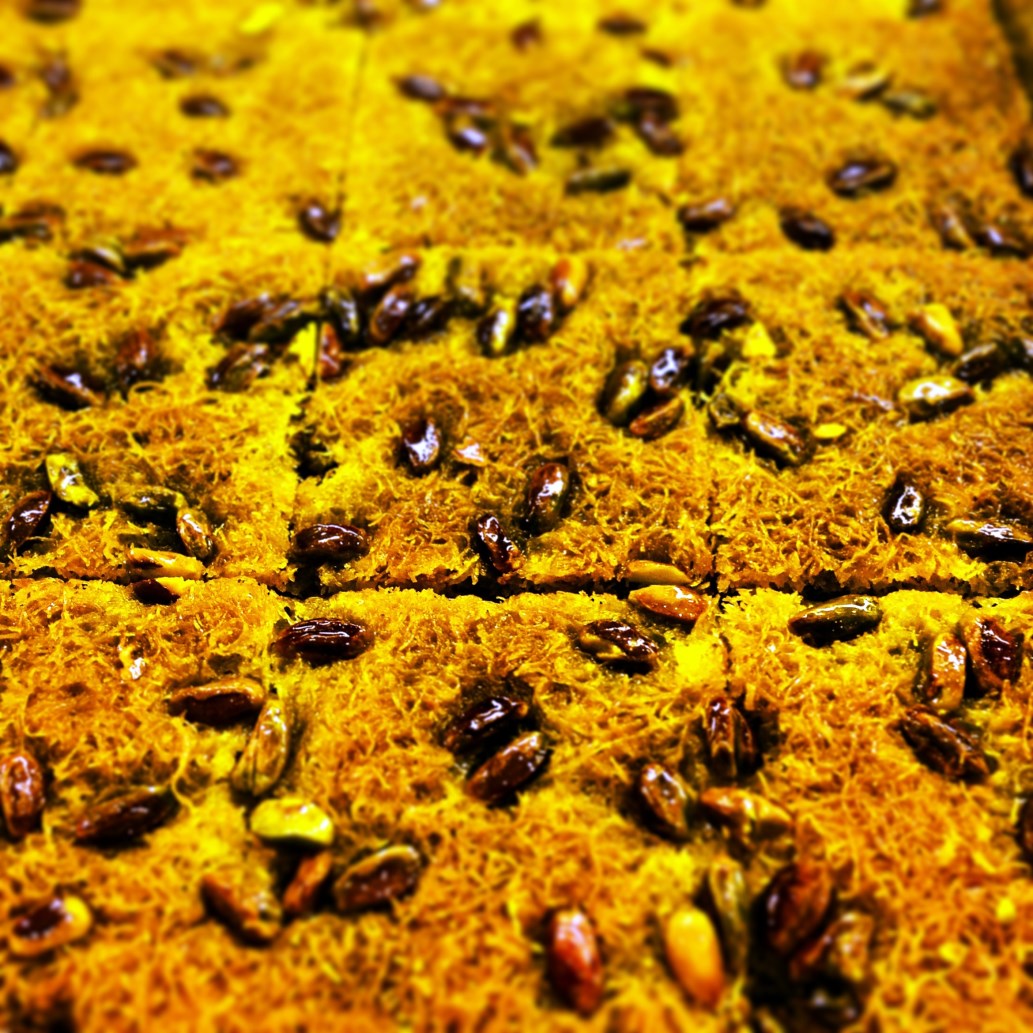 The one and only address to baklava in İstanbul is here. I had better ones only in Gaziantep when I was having a tasting tour around. They always ask, "What makes baklava better?". Remember, during Ramadan we hear those chefs on TV saying "I don't call it baklava if it does not have the crunchy noise when I bite on it". If you're exactly looking for this nostalgic crunchy noise, Karaköy Güllüoğlu Baklava is just for you.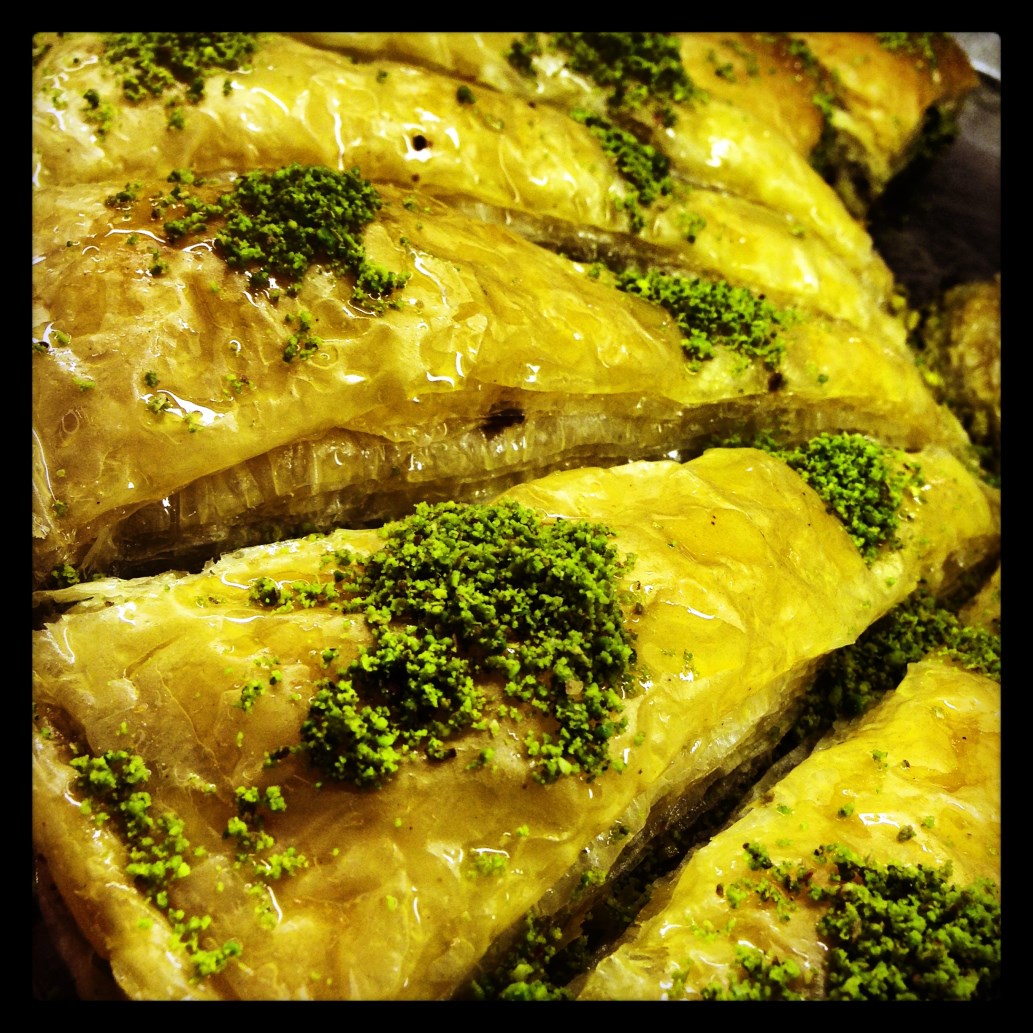 Evaluation: 9/10
Address:Mumhane Cad. No: 171  34425Karaköy,İstanbul / Turkey
Telephone: +90 212 249 96 80