Problematic Luxurious Restaurants at Shopping Malls
Recently, the biggest shopping malls of Europe opening in Turkey have not been popular only with their size, but also with their quality. They are now attraction centres for tourists coming from all around the world. Realizing this attention, lots of managers of luxurious restaurants are opening up their branches at these malls. In the past, I didn't find it very logical. I didn't believe that these places would serve diligently as they attracted hundreds of people. To be honest, I proved myself right at many occasions too. However, the places I've tried recently have shown me that things are changing. Morini Restaurant opened at Zorlu Shopping Mall is one of them.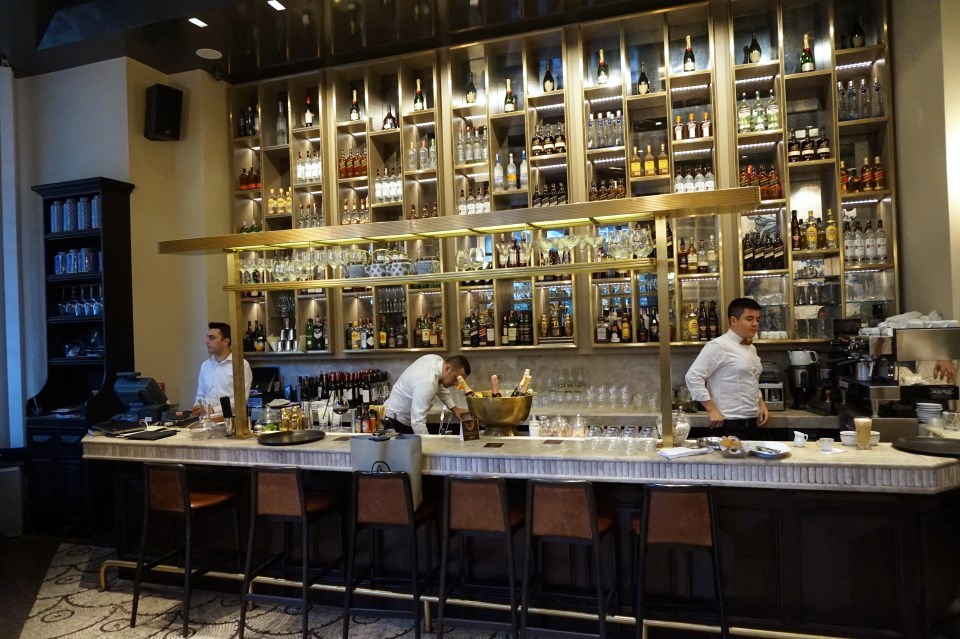 "The Pasta King" is a very assertive claim!
One thing that caught my attention is the fact that 3 women have put this place into practice. They did whatever they could, and convinced the famous Pasta King who makes amazing pasta in the States to open a restaurant in Turkey. Oh women! They don't give up and try every method till they get what they want. I've always believed that anything that has the labour of a woman is one step closer to perfection.  The little details, hygiene, and decoration I see while having my meal here indicate the delicate taste of women.
If we've come to the Pasta King, then I say we should definitely try pasta. I prefer one with Garganelli. The reason is because I see on the menu "given shape by hand". Any pasta dough made with care can't taste bad, right? My second dish is Lamb Steak. My recommendation for those who want to try this is that if you're hungry, you shouldn't make yourself suffer with one or two starters, as it takes at least 30 minutes to cook this dish. The quality of pasta is excellent as expected. They serve medium-hard, fresh dough I prefer, instead of al dante. They used a real good quality of cheese in pasta. I'd definitely suggest you consume it with ground pepper for those who like a bit spicy taste. Black pepper gives this sweet spiciness and elevates the taste of tomato with meat, and makes this a delicious experience. Prosciutto is usually obtained from the leg of pork meat, salted and sliced thinly. As they don't use pork meat in İstanbul, they prefer to do it with beef. I reckon the innovations of Michael White's classic meals have been challenged in that sense. All in all, I find asking myself whether he deserves to be known as the Pasta King while eating my pasta. It's a very assertive claim. So, what about those pasta kings in Italy?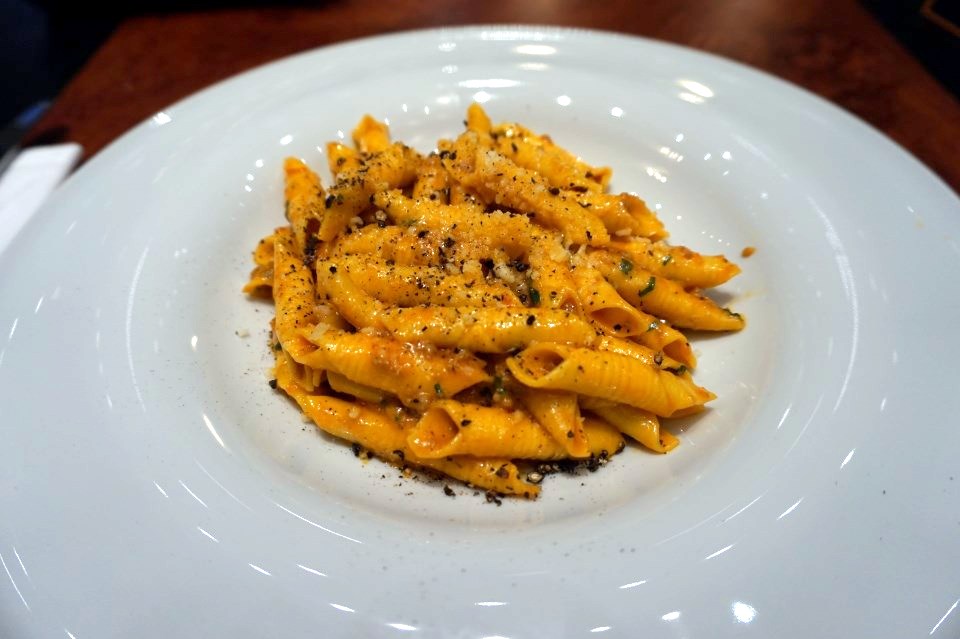 Gremolata should be discovered!
My second meal is Lamb Steak marinated in fresh rosemary. Compared to perfect lamb steaks, this one is a bit hard, but still, eating a good quality steak here surprised me a lot.  The harmony of grilled peppers and spinach served on the plate is excellent.  It appeals to your stomach, but also to your eyes with the stark contrast it creates. They served the spinach still very fresh on plate. The slightly hard textureof the soft meat is so good! Parotta under the meat is a recipe from Indian cuisine.  It's made of bleached white wheat rice, butter salt, eggs and water. I believe a different kind of puree would match better with this meat. For instance, a puree with cumin would deepen the taste of meat, and would add a distinct character to potato. From the moment you taste meat you'll see that a different kind of sourness blows up the whole experience of meat. The sourness comes from Gremolata sauce. This sauce is a combination of lemon, grapefruit, orange and lime. I think it contributed to the taste of the meat. I think it matches well with lamb. Maybe this will serve as an example for Turkish chefs for creating different tastes. After all, the beauty of these places like Morini is that they bring the unknown taste closer to us…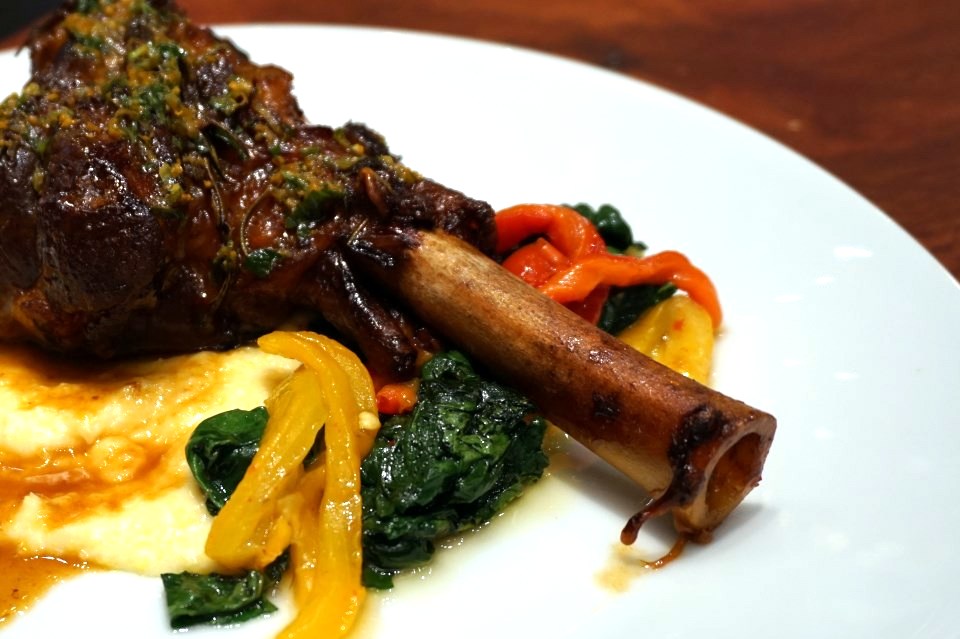 I leave Morini Istanbul very satisfied. It's the first time I've spent really good time at a shopping mall as a man, and also I've witnessed the entry of a new quality member to food sector in Turkey. There's nothing wrong with the attitude of waiters; notwithstanding, if they told more about the food while serving them, they would bring out the skill of chefs more, and also maintain a pleasant communication with customers. After all, everyone deserves to know what they eat, right?
Evaluation: 8/10  
Address:  Gayrettepe Zorlu Center34340 ,Zincirlikuyu Istanbul
Telephone: +90 212 353 6767