The International brand is now in Nişantaşı…
The more Istanbul attracts touristic attention, the more influences can be seen in the food sector in the city. A good many international brands see Istanbul as a market to enlarge their chains. As a result, the existing old businesses feel the pressure to improve their capacity. So, the result benefits the customers the most. Day by day, we can eat better quality food. And one of those brands that do a good job with aiming good food as their goal is La Petite Maison Istanbul in Nişantaşı.
Their waiters are like the ones you'd see in Europe
For years, this place was a home for a café here. As I had never visited the place in those years, I never realised how big inside was. As soon as you get inside, you see a bar and a big saloon. The decoration is immensely chic and the highness of the ceiling gives you a feeling of comfort.  The terrace is designed in such a way to give you tranquillity as you experience your food.  The first thing that catches my eye at La petite Maison İstanbul is the quality of waiters. I came across this hospitality also in Frankie, and I'm very pleased with it. The waiters are knowledgeable and have a debonair approach to you.  It's obvious that they love their jobs. Of course, to get this pleasant impression, you should make a reservation at an early hour. Obviously, at rush hours on saturday nights you will only see stressed- out faces. We begin our meal with our waiter's suggestions. Our first choice is tapenade with olives.  It's an appetizer with anchovies, red-hot chilli pepper, black olive, herbs de Provence and capers. Their breads resemble to the Russian Borodinsky breads I love, but I guess these ones taste even nicer. It's an appetizing and light starter. I like the eggplant with mozzarella we ordered as amuse bouche. Pesto sauce and mozzarella cover the top, and there are tomato slices under the eggplant. They pour over shrimps in butter on top and put inside the stove. It's a dish that should be definitely served warm. As it gets colder, the combination of tastes starts to clash and the harmony diminishes in time.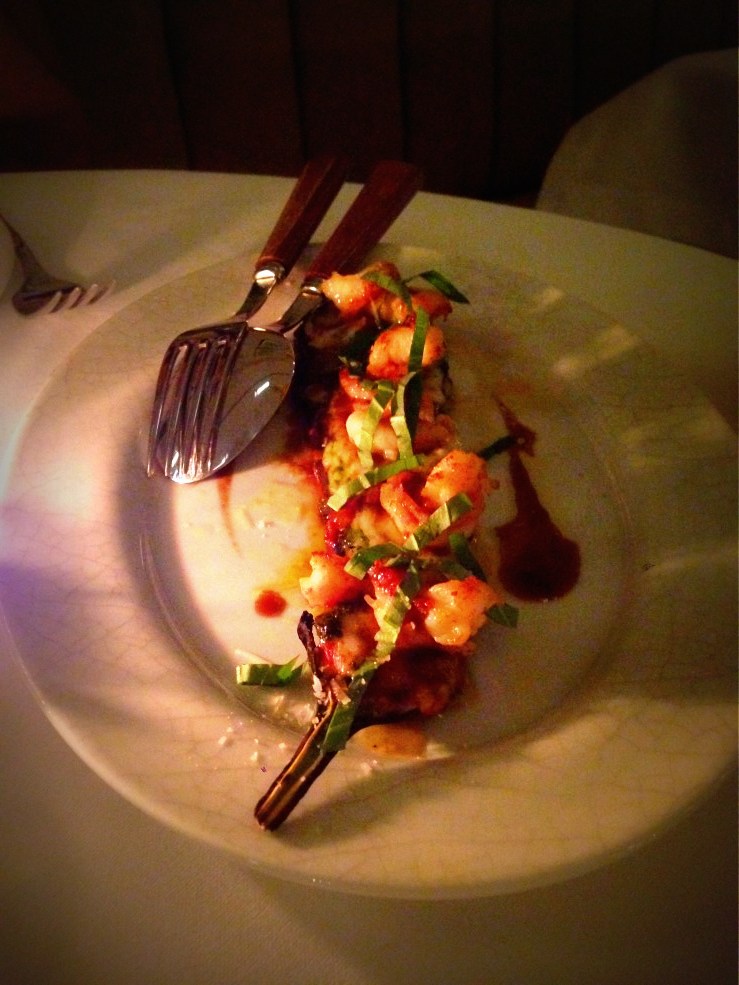 The next dish is pasta with lobsters. Again, I taste herbs de Provence (these exclusively come from France). However, I taste something different in this pasta, it has an interesting touch. When I ask about this to the waiter, he tells me that they add tarragon in it. I enjoy this innovatory touch. The cream is not overwhelming; however, the whole thing has one problem: there's barely any lobster in the dish. It's really sad to see that there are too few lobsters in such a big-portioned dish.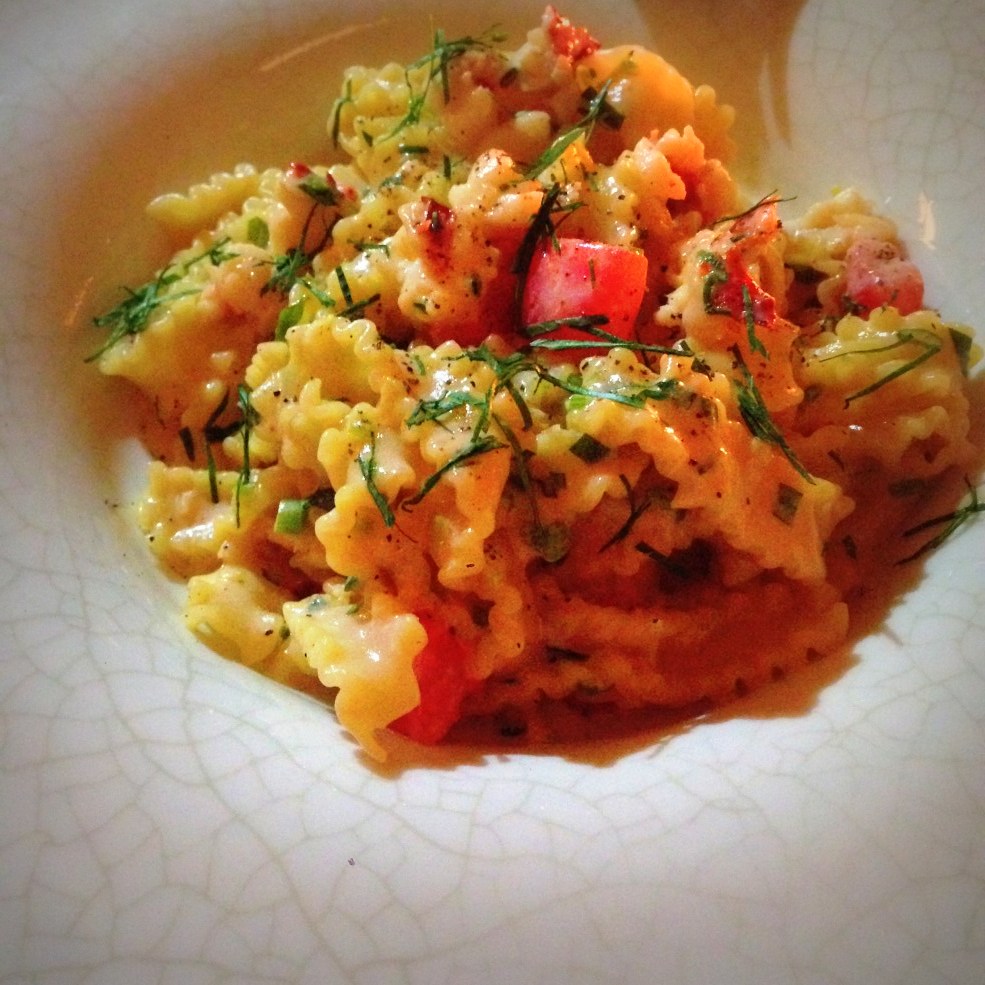 It's a restaurant that reminds us of our forgotten values
I like the sharing approach of the restaurant.  It does not matter who orders what, the dishes are served for the whole table. In that way, everybody gets the chance to taste different dishes. It's really nice to see that they put emphasis on this social aspect of "sharing", one of the long forgotten values of lunchrooms. Also, one of the positive things about this place is that everybody, from the manager to the waiter, cares about the customer. They are surprisingly kind and knowledgeable about their business. I hope other places can learn from that.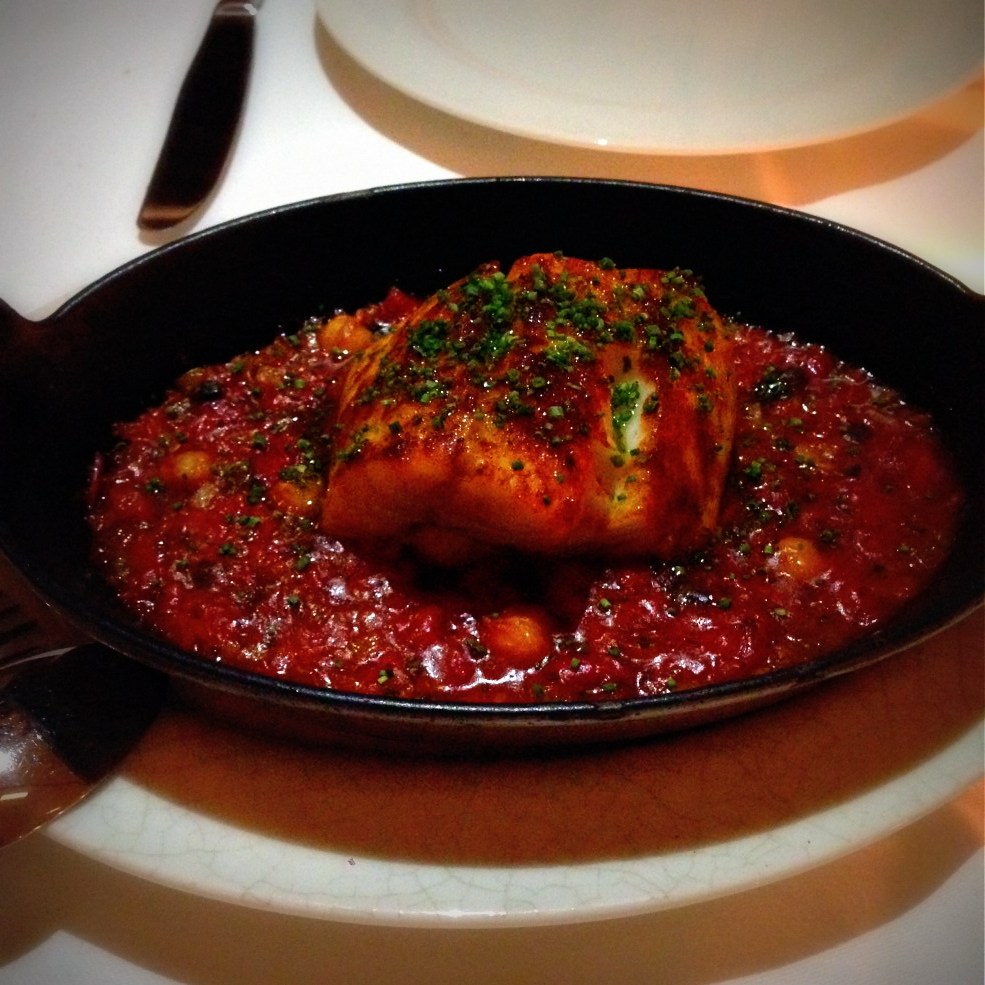 They serve the cod fish in tomato sauce with herbs de Provence in a stew pot. The best thing that goes well with this fish is sweet sauce. After my experience at Nohu, I find this dish not so good. The sauce quickens my pulse more than the fish itself, because, it's the first time for me to try the duo of chickpea and fish. And I do like it a lot. The best thing about the fish is that when you put your fork through it, the boneless meat falls apart softly. It's a fish that can be cooked in new and tasty styles, and is open to the combinations of new sauce techniques.
My last order was profiterole. To taste a profiterole in this quality in France, you really need to make an effort.
The outside of the balls is crunchy and the inside is very soft. The chocolate doesn't burn the back of your mouth and is of a good quality. It's a dessert above European standards. My food experience at this place is beautifully put an end with the artistic signature of the chefs.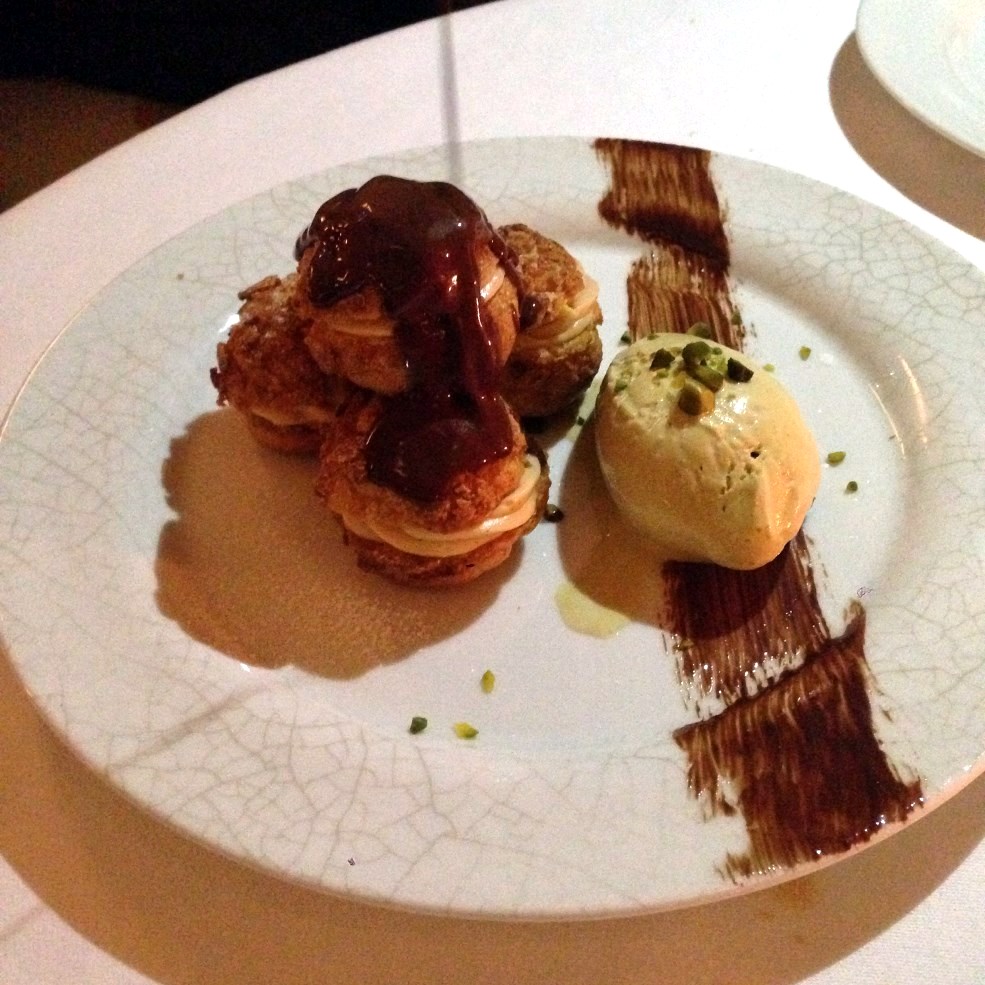 Evaluation: 8/10
Address:MaçkaPalasMaçka cad 33-B
İstanbul
Telephone:0212 232 02 32