An amazing view
From the first day it was opened, I've been visitingUskumru Fish Restaurant quite often. They share the beautiful landscape with Lacivert Restaurant under the second bridge on the Anatolian side.  Sitting on their terrace, especially in summer days and satisfying my appetite while sitting towards the Bosporus is a contribution to the quality of my life.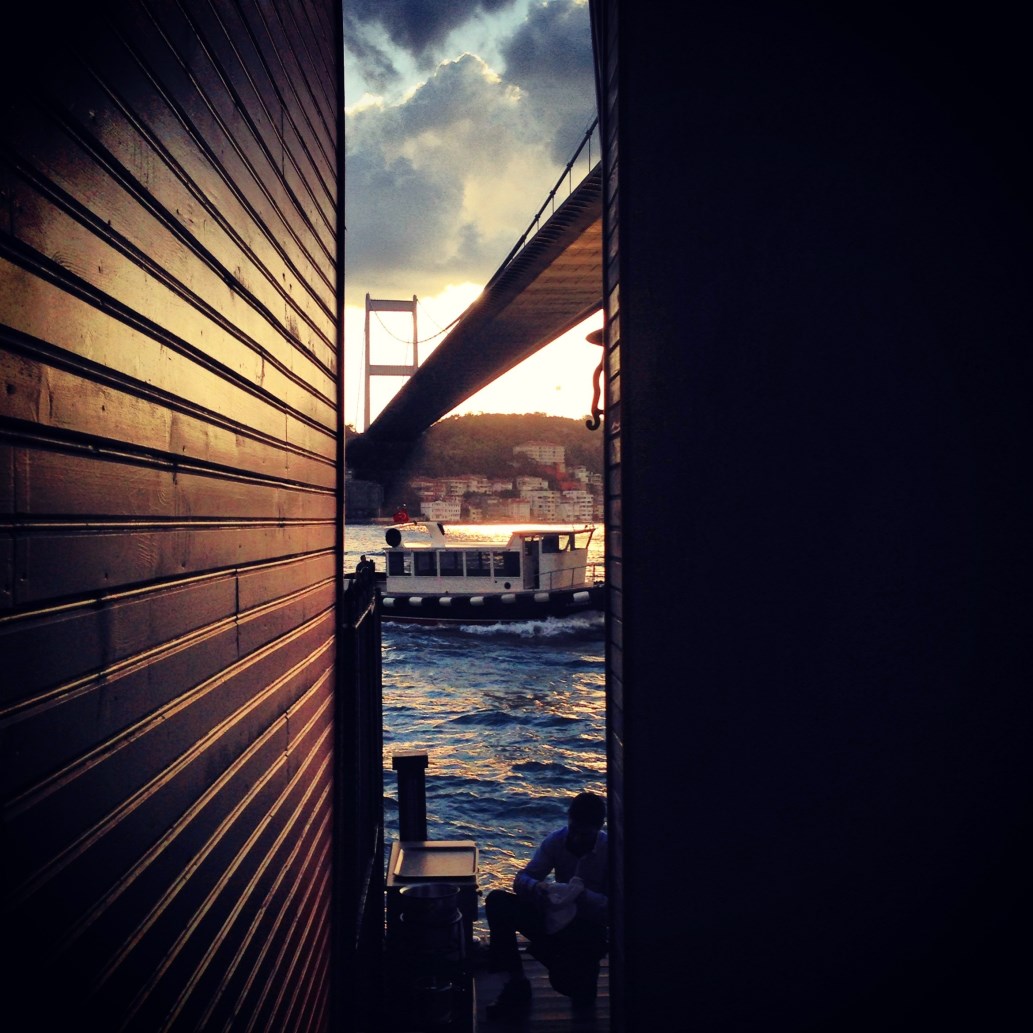 Fresh Mezes, Unique Warm Starters
The quality of mezes at UskumruBalık(Fish) Restaurant has never changed. My favourite mezes here are seabass with basil, squash blossom dolma and aubergine salad. Especially, seabass with basil is served at many restaurants by the Bosporus, but no place can easily reach up to the quality standard over here. It's prepared with a savoury sauce that doesn't overwhelm you. And, their aubergine salad smells so delicious. Their aubergine salad is one of the best. The consistency is neither too watery, nor solid like fava. In short, it's perfection. The mayonnaise and yogurt put inside doesn't overwhelm the taste of aubergine. In terms of consistency, squash blossom dolma is rather weak compared to the other two. This is also because of the taste of the blossom depending on the season. I can't say I've really enjoyed the ones I've eaten during winter.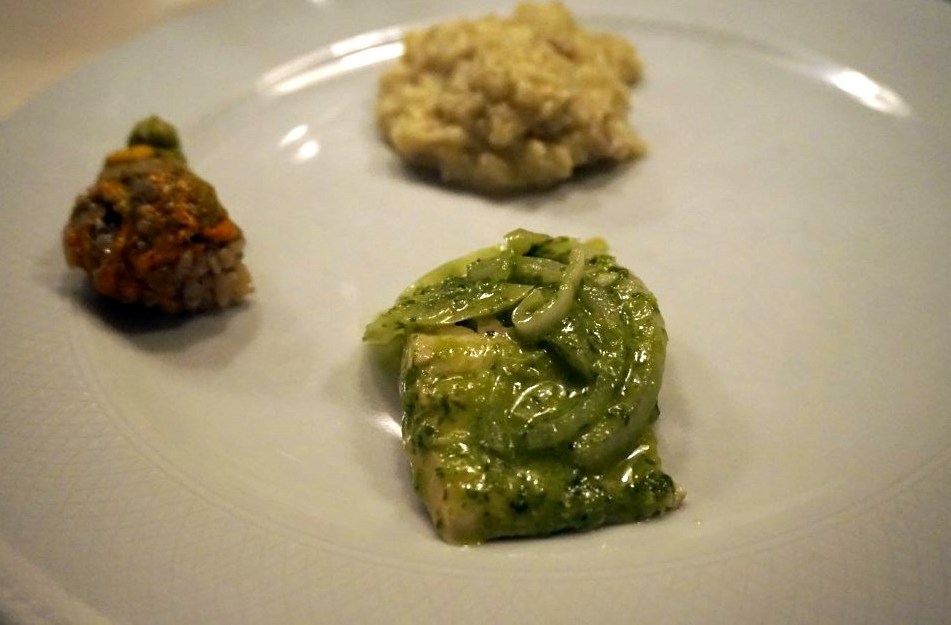 Solid Steps Made with Warm Starters
Compared to the selection they had when they first opened, now UskumruBalık has more diversity, and the quality of taste has reached up to high levels. In the first years, 8-9 years ago (I might be mistaken with the date), they had ordinary tastes like classic grilled calamari and shrimp casserole. Now, they serve more appealing and unique specials to their customers. It's really nice to witness this change.  For instance, they make high quality grilled calamari. The inner part remains juicy, and the outside is not overcooked. They know how to make you happy with walnuts they put on top. Their green salad, compared to the other restaurants by the Bosporus is of a unique kind (except for the salad at ArnavutköyBalıkçısı, I find their corn and cheese salad very special). The combination of rocket and lettuce (known as kıvırcık in Turkish) is rested in water with vinegar a day before they serve. The next day, they are washed again and sliced thinly. Over the top, they add Parmesan or dried White cheese. They pour a sauce of soya, balsamic vinegar, olive oil, garlic and a little bit of lemon juice. Be careful, if you don't consume it till the end of your meal, you'll see how it withers. The sauce will slowly diminish the texture of greens. I've never had problems with the freshness of vegetables here though.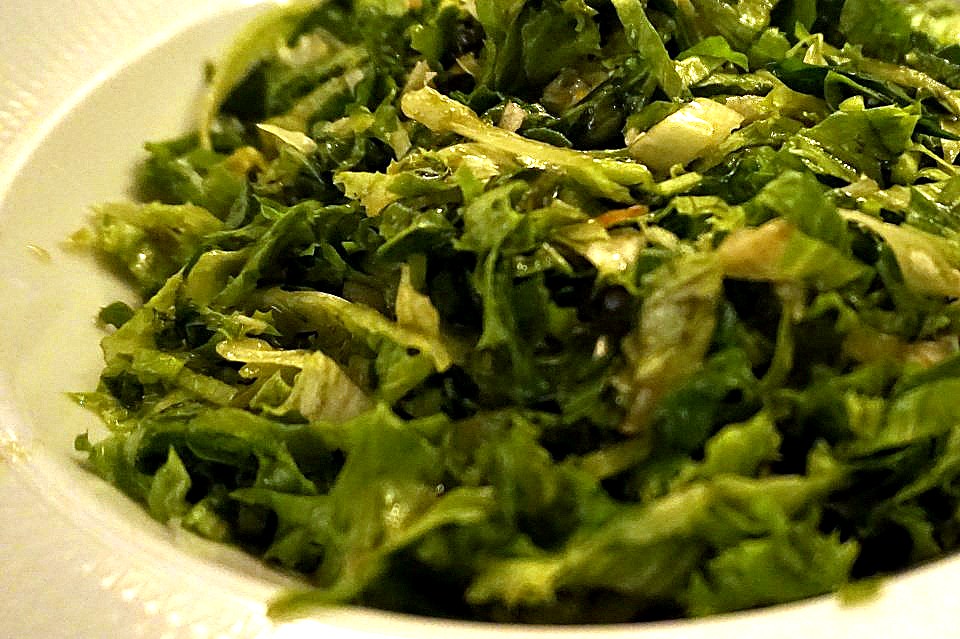 Their red onion and green pepper salad made with the most fresh tomatoes will take your breath away with their soya, lemon and olive oil sauce.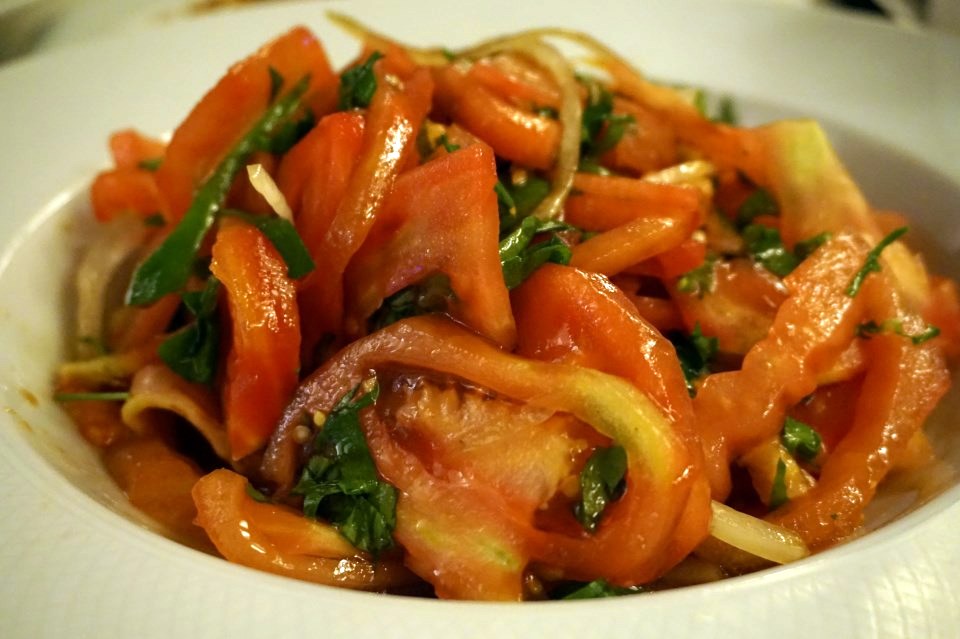 However, instead of the specials of UskumruBalık, I'd like to share the warm starters SüleymanBey served me during my last visit with you. The first of them is seafood casserole. The octopus, calamari and shrimp triad is cooked with the triad of tomato sauce, butter and garlic in casseroles. Octopus at Uskumru are first grilled, and then put in casseroles. The level of softness is very successful. When it comes to calamari, I prefer the grilled option rather than casserole to be honest. Their tomato sauce is not ready to go sauce. They are hand-made. It goes well with a tiny bit of hot spices.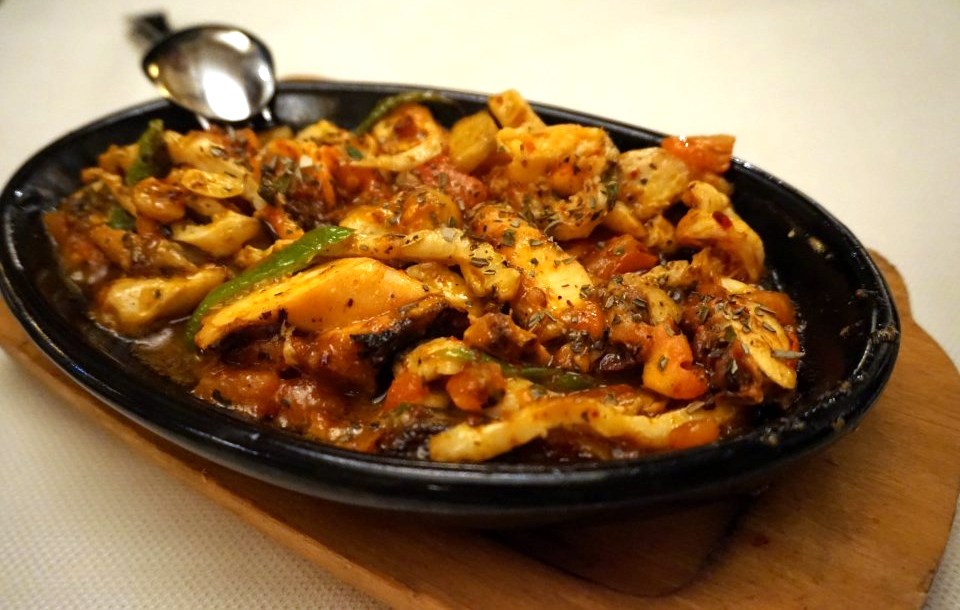 Another special is fish kebab. You can find it at many food places. The one at Uskumru is completely different. Just like making kebab, they slice sea bass with shield. Spices are different than usual kebab spices. The only difference is that they use kashar cheese for consistency instead of fat of tail. They get crunchy yet quiet soft meat from this. I think it's very delicious; however, it would taste better if it weren't spicy hot.  I don't think hot chilli goes well with sea bass like it does with other seafood such as shrims or calamari.  Yet, it still gets positive responses from our table.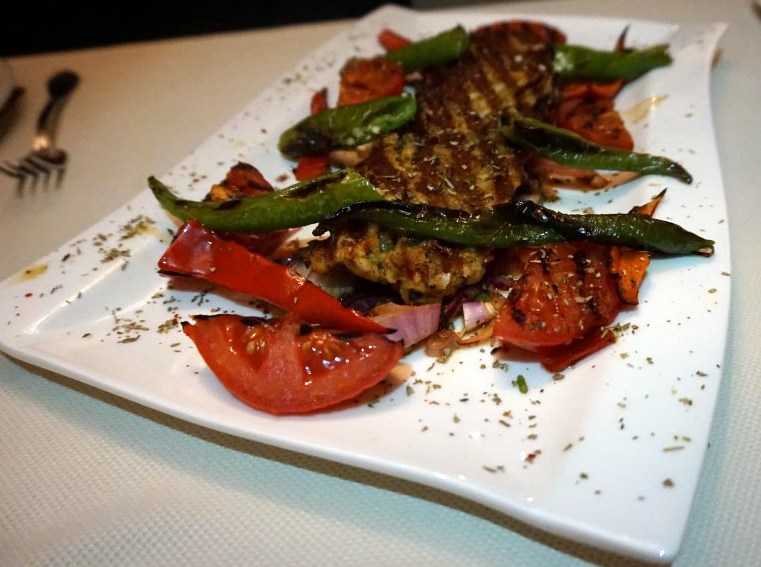 The last warm starter is wrapped seabass. They fill a high quality seabass fillet with shrimps, octopus and little pieces of meat of the fish. Tomato sauce and garlic are the dominant tastes. As the spiciness and tomato taste is dominant, I don't prefer to drink wine with it. Instead, it goes well with the rakı I've chosen. It makes you truly happy.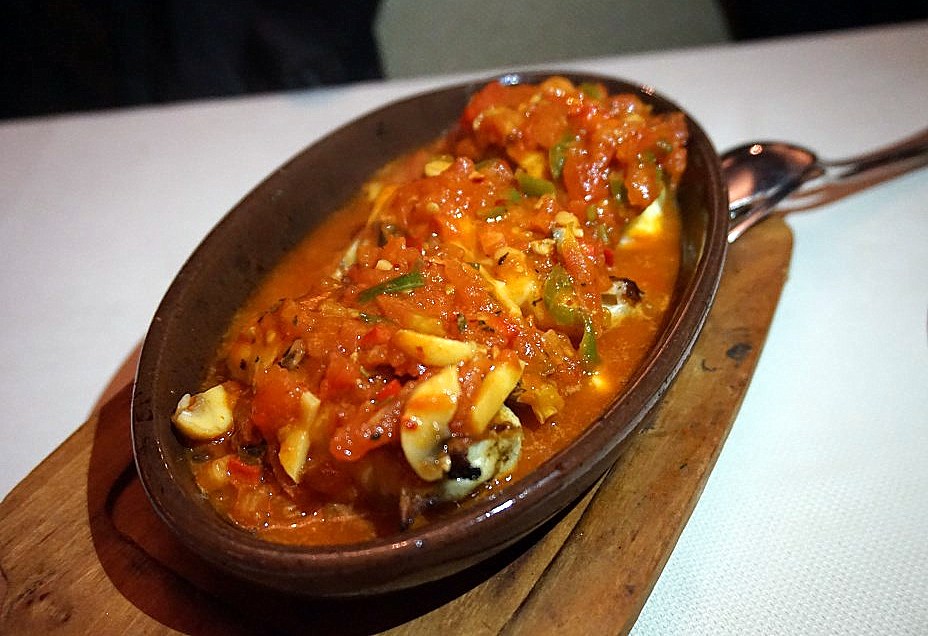 Lastly, we order bluefish. It's cooked without losing its juices, and I'm taken with the fish. We also enjoy the spicy potato with onions they served as a side dish next to it.  Potatoes are not overcooked. It's slightly spicy; the taste of starch is another contribution in your mouth. By the way, don't ever eat a bluefish or seabass smaller than 25 cm. By this way, show your attitude against illegal fish hunting.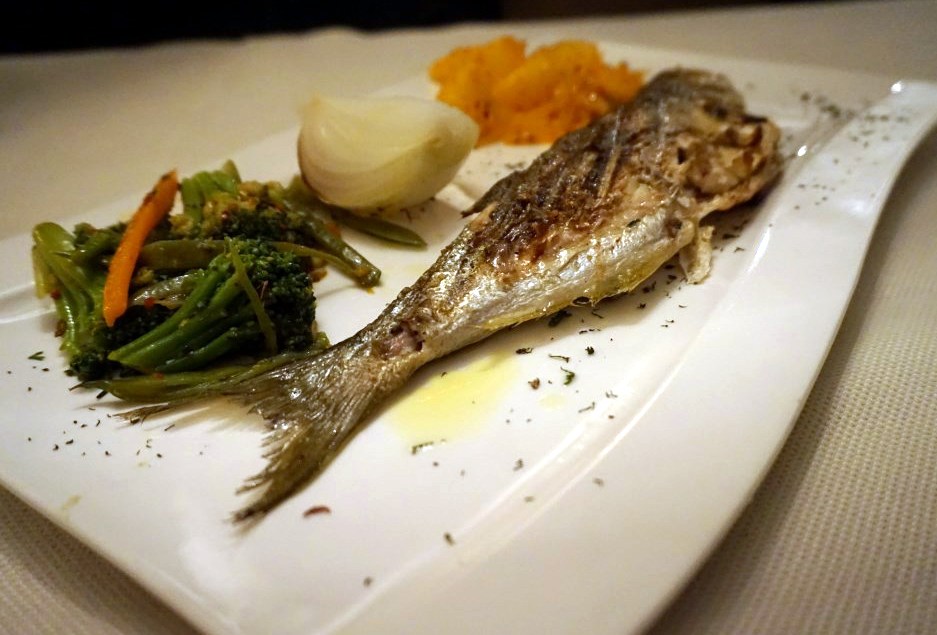 We prefer to order quince dessert and pumpkin dessert. Their pumpkin desserts are usually of excellent quality. This time, it's slightly overcooked, but the sweetness is on an ideal level. Quince dessert surprises me. In terms of taste, it excels pumpkin dessert. The only thing I don't like is the cream on top. It might be a ready to go cream. I wish they looked for something special to make this cream better. Maybe they should look elsewhere to find this special taste. I seriously think that UskumruBalık should serve a better kind of cream.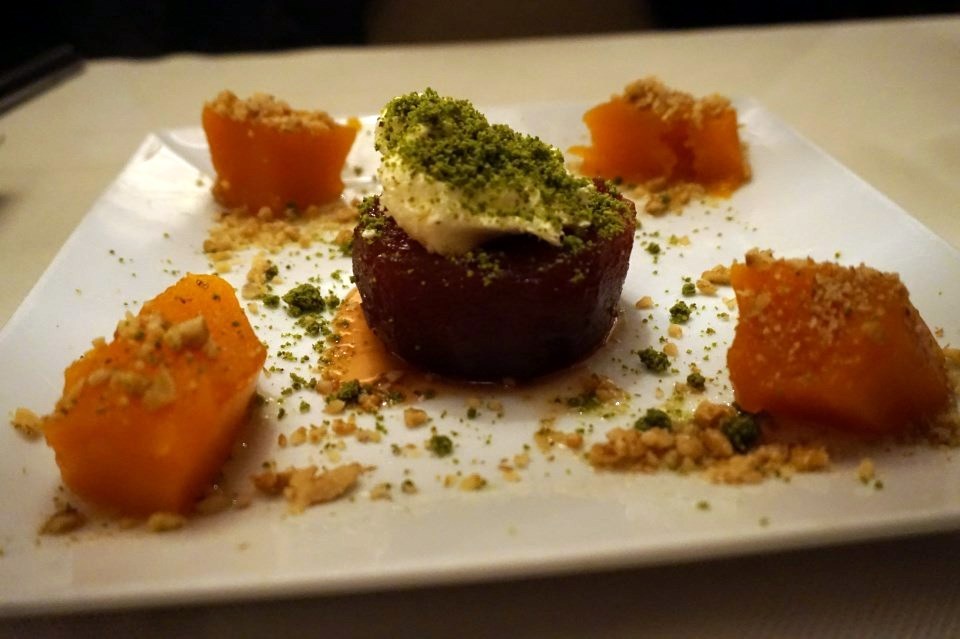 Uskumru Fish Restaurant Istanbul makes me happy again with the quality of ingredients, their presentation and the diversity of their specialties. Mr.Suleyman deserves a lot of praises as a successful manager.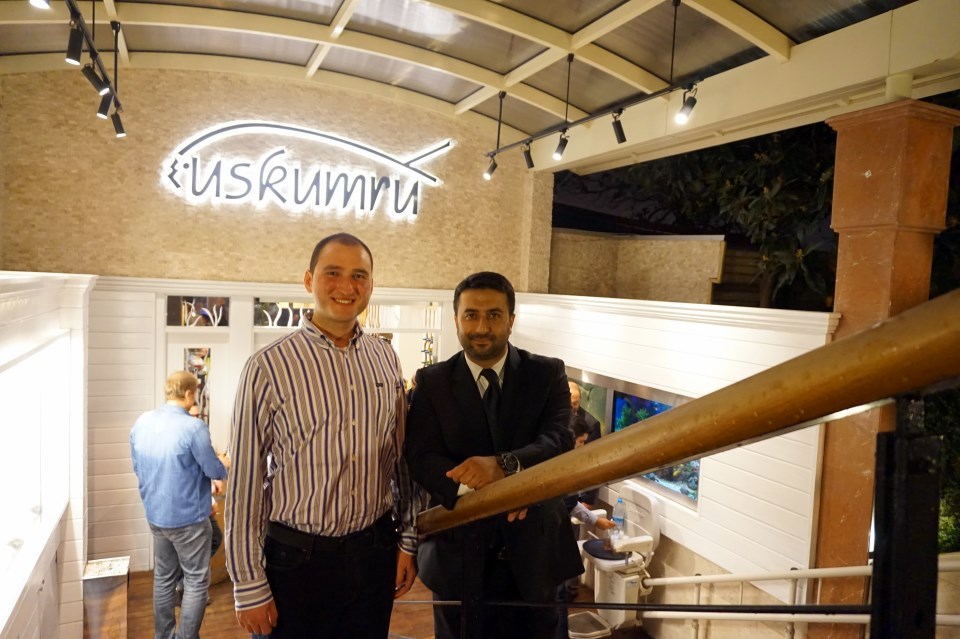 Evaluation: 9/10
Address: AnadoluHisarıMah.,Körfez Cd No:55, Anadoluhisarı/İstanbul
Tel:(0216) 460 1000