A changing environment and town…
Upon being admitted to the French Secondary School Saint Benoit, I heard the name of the town for the first time, and It was very intimidating to go there initially. In the first years I took the school bus, and later the ferry to go to my school, enjoying the ferry experience. Back then, we were afraid to be outside in the streets of Karakoy in the dark. For many times, our teachers warned us against taking the small streets and encouraged us to use the main roads instead. As you might know, Karakoy was the place for womanisers. The town was uncared, forgotten and not maintained well. With this change started 3-4 years ago, I can't recognise this new Karakoy at all! Most of the buildings are renovated, and the places are replaced by luxurious boutique hotels, innovative cafes and restaurants run by young entrepreneurs. Please try to understand my amazement with this town, as I have experienced the change gradually with my own eyes.  Only thing I can say about this town is "Who would have thought it could happen?"
A beautiful luncheon in Istanbul
Finally, I have the chance to go to one of the oft-heard places in Karaköy:
Lokanta Maya Karakoy
It's a masterpiece of a lady that loves her job and has given her heart to being a chef: DidemŞenol. The subtle chicness of the place shows the talent of graceful hands of a woman. The order of tables, cleanliness, hygieneand positioningare perfect. It's a place that stands out its uniqueness with the menus that change every lunch and dinner.  I feel more love and respect for those places that can courageously change their menu and most-loved specials with innovative specials.  Our waiter is a very kind and respectful gentleman. He calls on all the meals on the menu one by one and gives brief information about them. Don't think he did this because he knew I'd write about this place. When I go to the restaurants, usually nobody recognises me (at least for now), and thus I am sure he approaches every customer the same way. As a starter, we order a rocket salad with figs and mandate mozzarella. I can't say the taste of the salad is amazing. Unfortunately, the mozzarella in the salad is very ordinary. I don't think it's on a tasting level.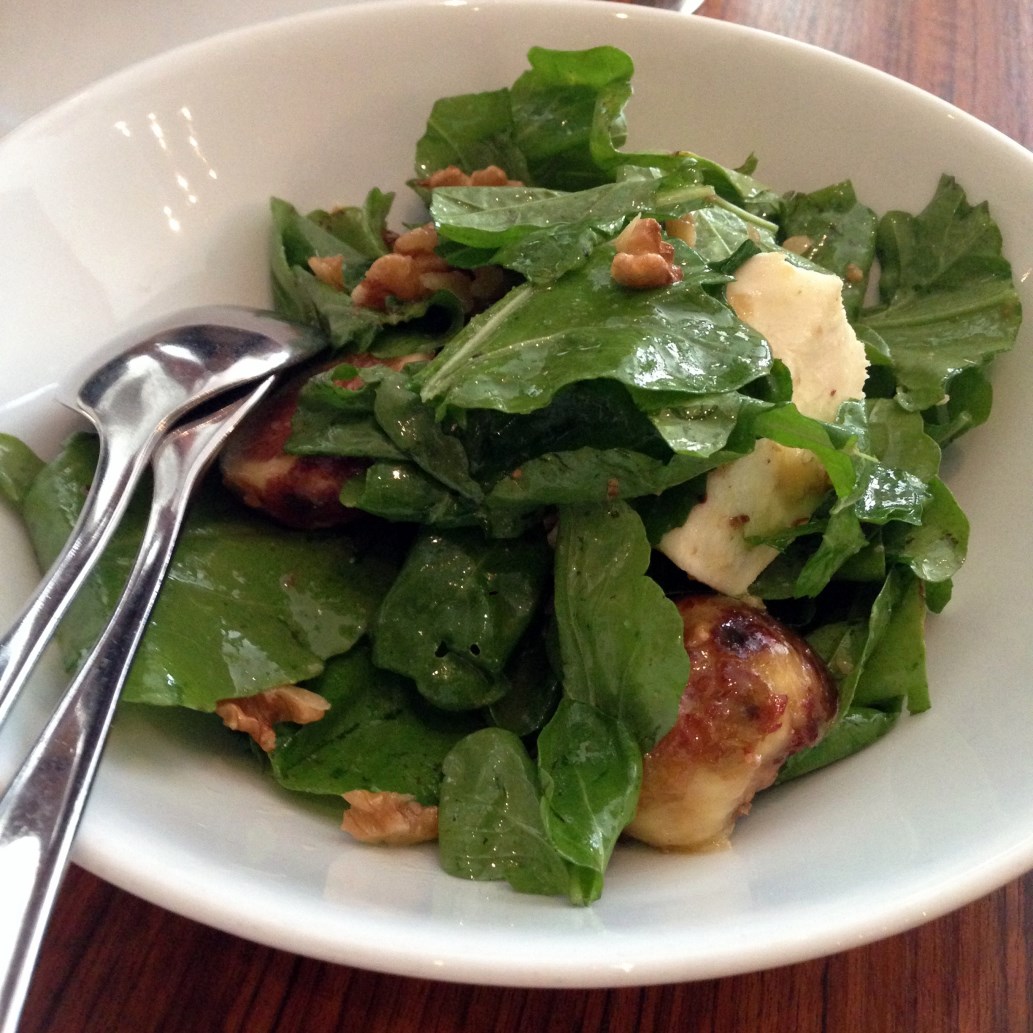 I really like the muhammara that comes with yeasty bread. As a person who loves this meze, I'm tired of places where they fail it and make me suffer. This muhammara is not like that. Just like how they make it in my hometown, it's oily, salty and the taste of walnuts doesn't overwhelm the taste of tomato. They didn't cut the walnuts too small, but they also didn't leave thembig in a way that would give discomfort. Apparently, they buy this Caucasian meze made of dried tomatoes from Sakarya. Then, we move on to Mücver. It's their only special that does not change. This the only taste they always keep on their menu. And I'm very glad they do so. It's one of the most beautiful Mücver's I have ever had lately. The taste of this meze has reached to the top at Maya, although it's very difficult to keep the consistency of this starter. The oil is of good quality, and is not too heavy.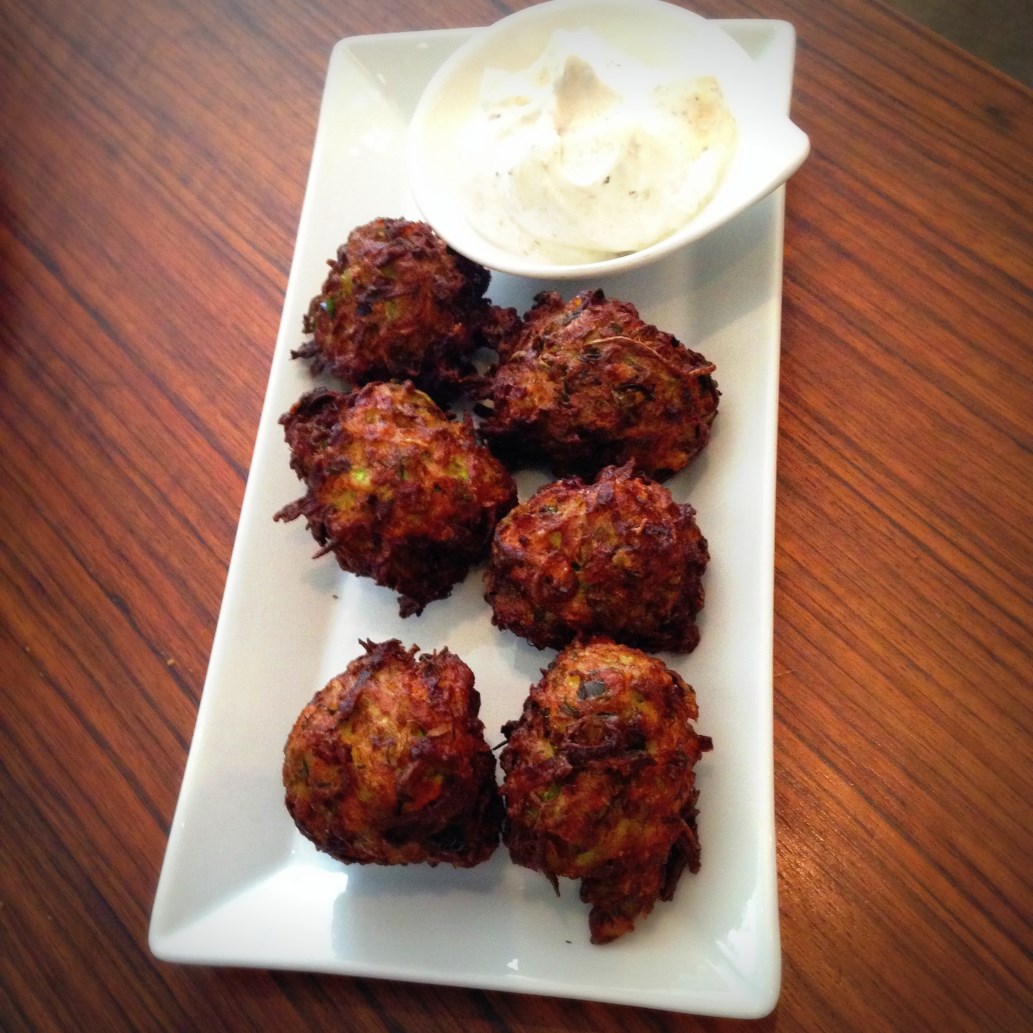 Unfortunately, we don't seem to demand this unique taste much. The yogurt accompanying the dish has coriander seeds and mild cream cheese for its consistency. It adds a pleasant contribution to the taste. The sourness of the suggested lemonade doesn't satisfy me much. When I ask the reason why, they say they use less sugar to prepare it in a way that shows the real strength of lemon. Although a great taste for those that like sour stuff, if you have a sweet tooth like me, then I suggest you take the raspberry lemonade. Raspberry lightens the bitterness of lemon, makes the lemonade nicer for those who don't like sour much.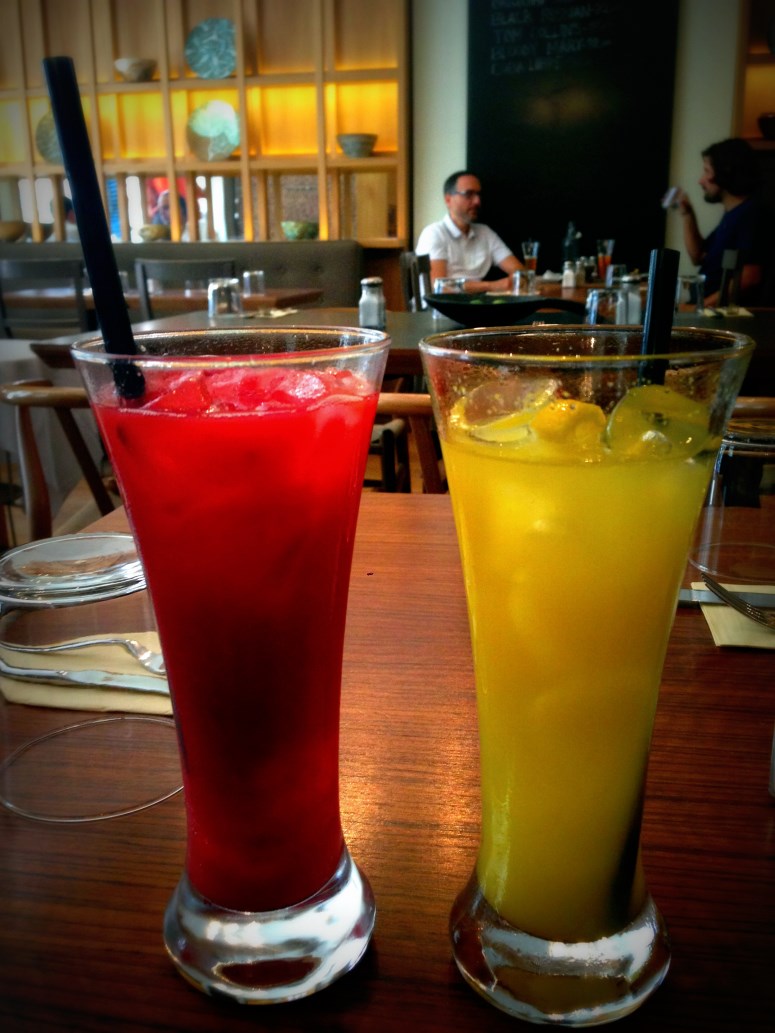 A Team that respects their work
As main course, I order lamb wrap with humus. Lamb meat is cooked beautifully, and is very soft. At first I had some fears about the wrap; however the durum wrap turns out to be great and soft. The combination of rocket, humus, lamb meat and tortilla gives you a brilliant food experience. The only problem (although I'm not that displeased) is the bitterness of rockets. If humus had less tahini and rockets were less bitter, I am sure the dish would taste much better.
Sea bass that comes with almond and beet tabouli salad was cooked well. It was juicy, fatty and delicisous. Tabouli was rather ordinary. Almonds put an end to a monotone food experience by breaking up the softness of the dish, and I think it gives a nice taste.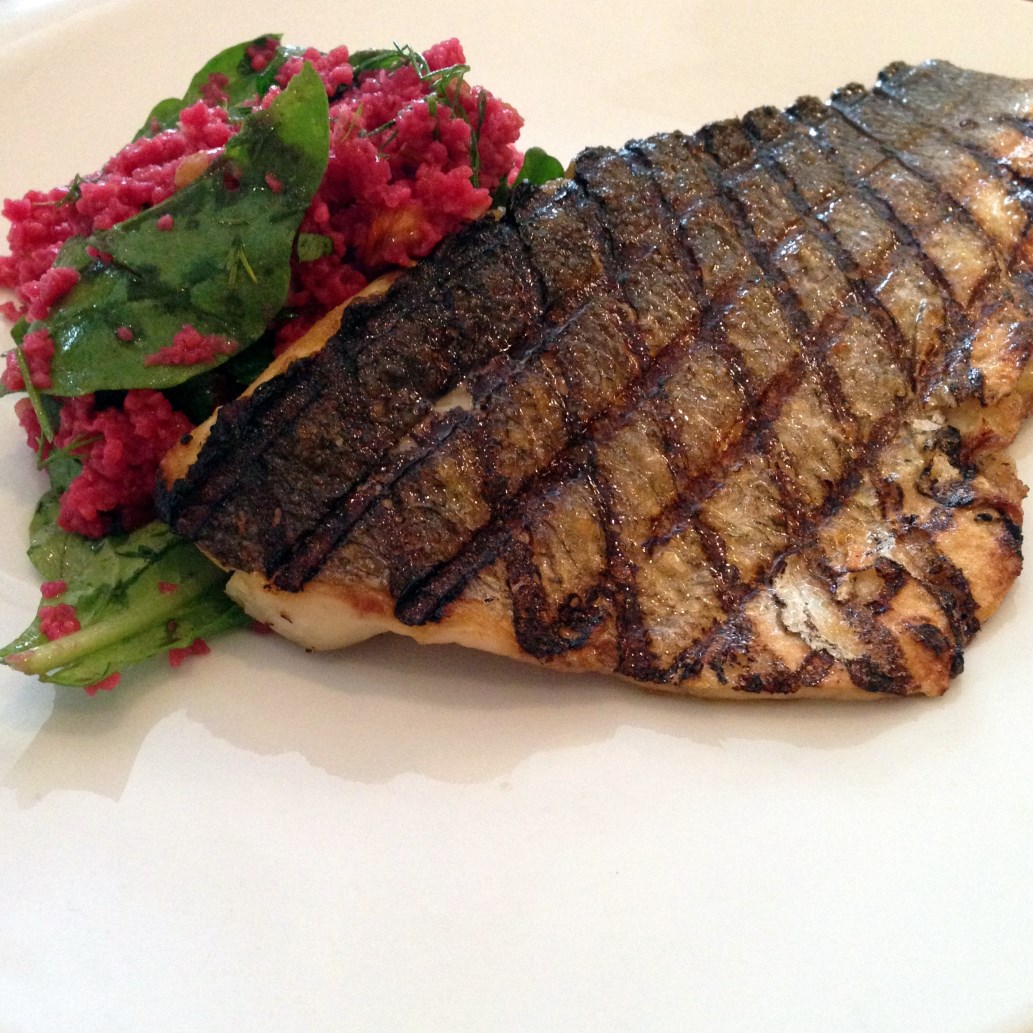 I feel that the food I had comes from a team that cares a lot about their work, and here I end my Sunday experience with  very positive thoughts about the place.
Evaluation: 9/10
Lokanta MAYA
Address: KemankeşKaramustafaPaşaMh.,
Kemankeş Cd No:35,Karaköy/Beyoğlu
Telephone :(0212) 252 6884
www.lokantamaya.com