A modest local restaurant in Besiktas
Local restaurants are among the culinary experiences I've been supporting lately. There aren't any other places where you can eat better or cheaper Turkish food that is facing extinction. So, to keep these businesses alive, we really need to support them. In addition to all that, I feel peaceful at such places, since it allows me to have an eating experience without worrying too much about the strict dining etiquette. The long-serving Bolu Et Lokantasi in Beşiktaş is a place I admire because of its homeliness, taste, and above all, its hygiene.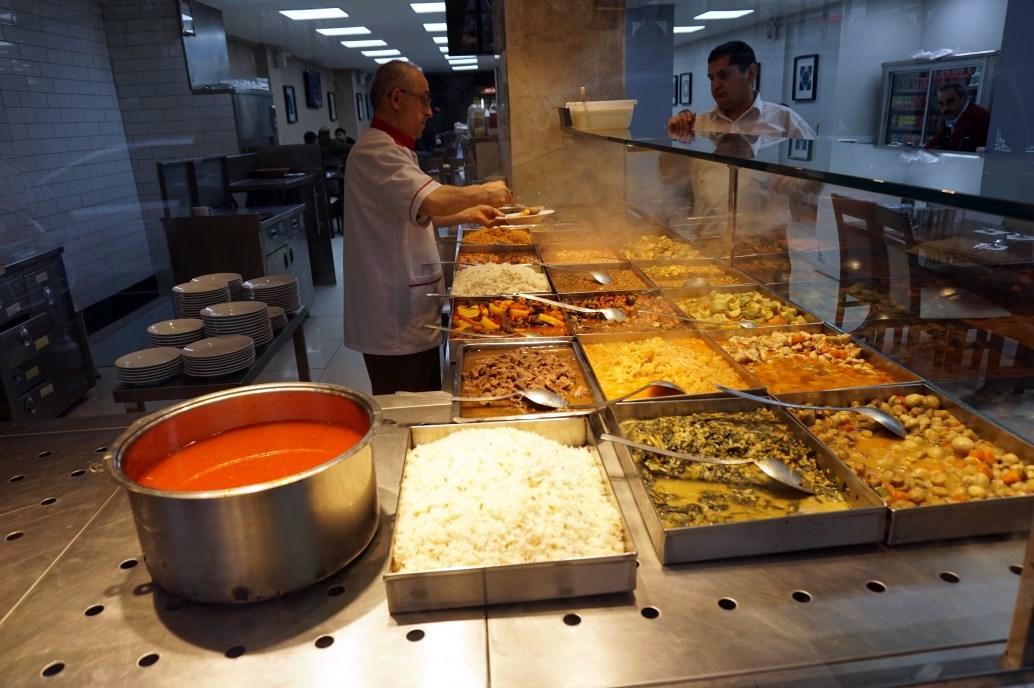 Food diversity for every palate
I liken local restaurants like Bolu Et Lokantasi to Istanbul culture that they are also a part of. Just as Istanbul is a home for many different cultures, ethnicities, and religions, these local restaurants are also a home to the various flavors and tastes of Turkish cuisine. Here, everyone gets the chance to eat one's fill, whether they are a vegetarian, a meat-eater, chicken-hater, or dessert-lover. You can set aside the things you don't like and make yourself happy with other flavors.
Dishes are cooked in stainless pots and exhibited at clean counters. You see what you'll eat, and order accordingly. This feature of local restaurants is started to be used in new concept restaurants, at their open kitchens. We tend to applaud such features only when we see them in new concepts, but old cooks, and local restaurants have been doing the same for many years. We have so much more to learn from such experienced people.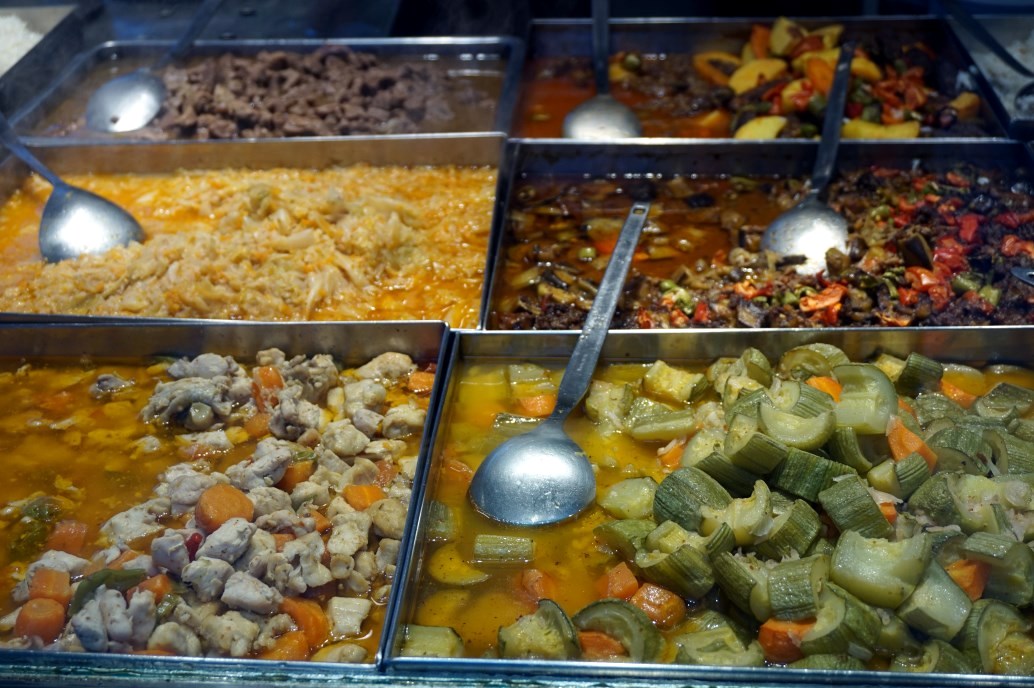 An exquisite garden kebab
From their menu, my wife and I ordered garden kebab, lentil dish, meat and vegetable stew, spinach, cabbage stew, and pumpkin dessert. The good thing is, you can order in half portions, and taste a variety of food without wasting them. Their garden kebabs are prepared with a lot of eggplants, well-balanced salt-sugar ratio, and fatty, just as I like. Normally, it is done with lamb meat but I guess because of the price, Bolu Restaurant uses beef instead. It is a bit tough but I don't think it was a bad experience. Especially the vegetables are really delicious. It's obvious that the ingredients are of good quality. If it were made with lamb, it would have been much better. I found this dish successful because everything was as it was supposed to be.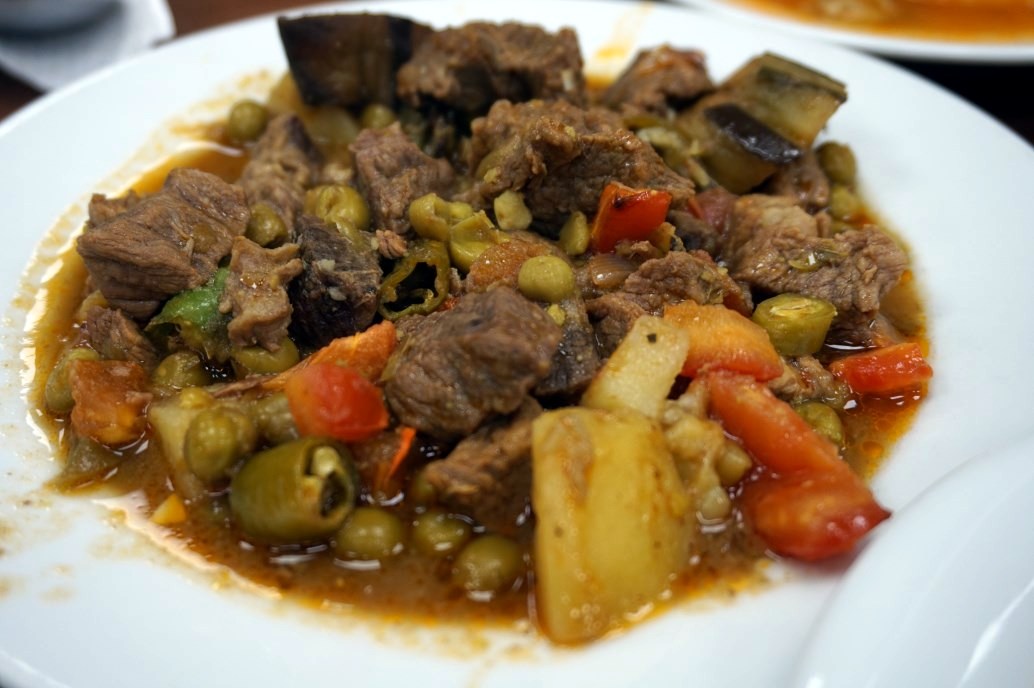 You feel the same success while eating their türlü (meat and vegetable stew). Both the green beans and potatoes were cooked well without losing their flavors. Sometimes when I eat at similar local restaurants, I witness some problems in the oil-salt balance. Some cook put too much oil and make vegetables float in oil whereas the others cut salt and oil completely and turn it into a tasteless dish.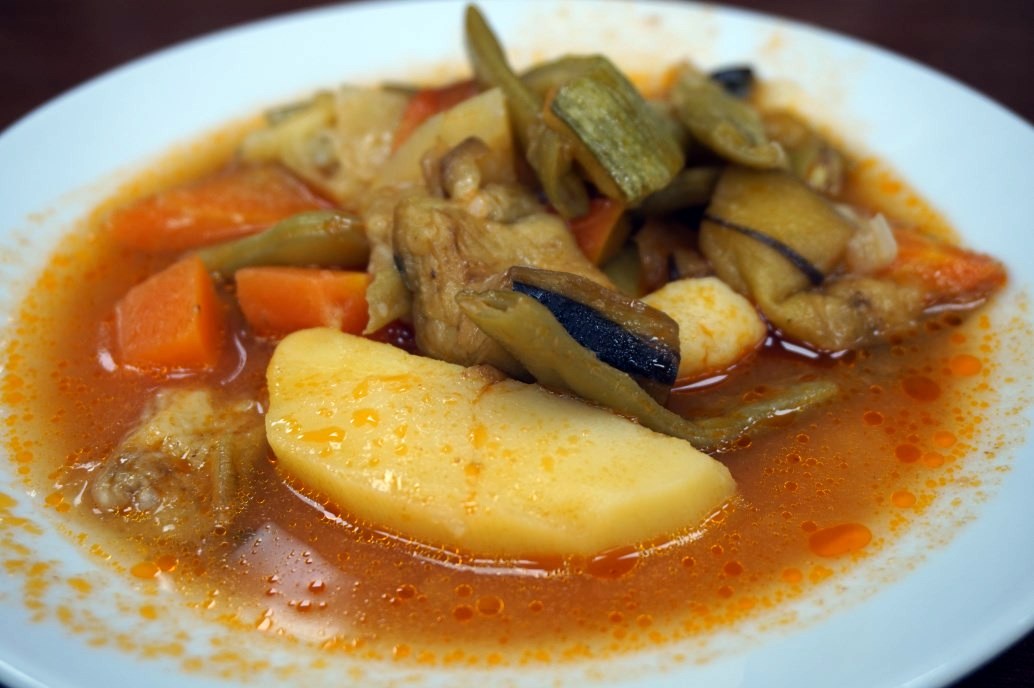 Their weak spot is the spinach dish
I think BoluEtLokantası is very good in his class in terms of vegetable dishes. They haven't forgotten about vegetable dishes and paid extra attention to the meat dishes. Among the dishes that caught my attention were spinach, lentil, and kabuska (cabbage stew), and they serve them all with yoghurt. Their kapuska is just as I like – a bit spicy and appropriately oily. Cabbages are cooked well, and it's such a pleasure to eat the pita bread they bake in their own oven with the juicy cabbage stew.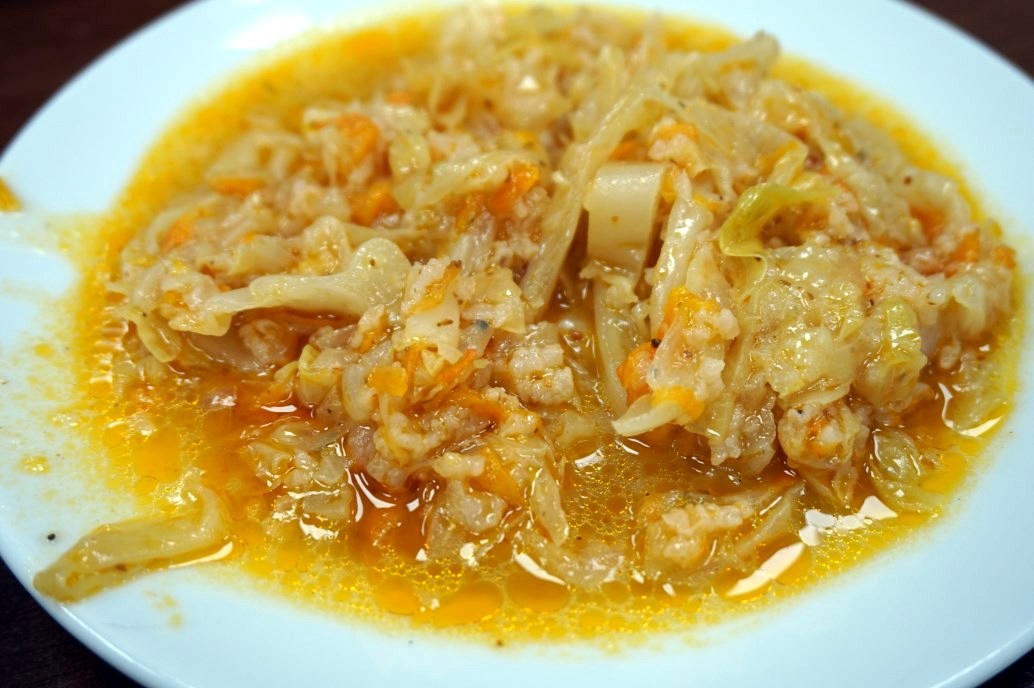 You can taste the same spicy flavor in their lentil dishes. They don't overuse the ground beef. Lentils were medium-rare, and of good quality in your palate. They don't add many other flavors and ruin the taste of lentils. All in all, they cooked this "home-meal" perfectly well.
Unfortunately, their weak spot is the spinach dish. It is definitely cleaned well but after the first bite, it gives you the impression that it tastes like hospital food. The spinach dish did not have much salt or oil in it. Even the yoghurt doesn't help the taste. After trying many dishes, this one fails according to my standards. Perhaps a vegan might think of it differently, but the flavor I'm used to is much different than this.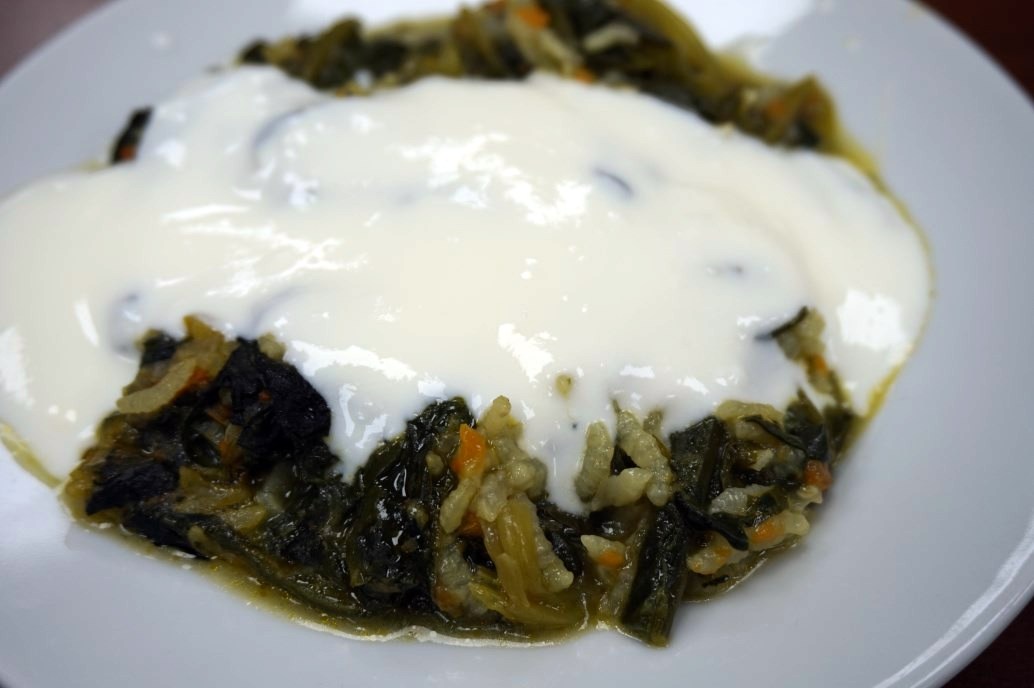 If you're like me and love the pumpkin dessert in a certain consistency, you'll think of their dessert a bit too soft. Though it is not drowned in sugar, this softness spoils the pleasure you'll get from the dessert. I didn't like it. And instead of walnuts, they used hazelnuts. I think pumpkin dessert taste better with walnuts.
I must confess that I was surprised when we asked for the bill. After eating to our fullest, and tasting almost everything, we paid only 30 liras (10 euros) for the two of us. The quality/price relation is fantastic. Eating food at this quality, for this price, reminds me of how lucky we are. For many years, people have been looking down on these local restaurants but I think it's time to look after them. Otherwise, soon the restaurants will be full of chefs who think they make good duck dishes but can't cook a proper Turkish meal. Turkish cuisine is really rich and the best part is that it's really cheap! Bolu Et Lokantasi is only one of such restaurants. There are many more that are waiting for us!
Evaluation: 8.5/10
Address: Eski Yıldız Cad. No: 14/ABesiktas Istanbul
Telephone: +90212 236 75 60