A chef fighting against Modernism: Maksut Askar
I saw him for the first time at Omnivore 2014 Istanbul organisation. Although I'd heard his name many times before, I met him during this event. My first impression was the fact that he's a friendly guy. There, I met many chefs from gastronomy world.
Some are grumpy, angry, rebellious, happy or friendly…After the chef at Nicole, Kaan Sakarya, Maksut Aşkar is the most friendly chef I've ever met. By the words he uses to praise Omnivore team, you see that he doesn't have a problem to highlight himself at all. Or to hug them and show how emotional he is.  Another worthy contribution of his in gastronomy world is the fight he's started to protect the tastes going extinct in Anatolia. Neolokal is the battlefield fort his mission. He reminds us the tastes we're gradually leaving behind. In order to prevent these precious tastes to go extinct, Chef Maksut is fighting in this battlefield.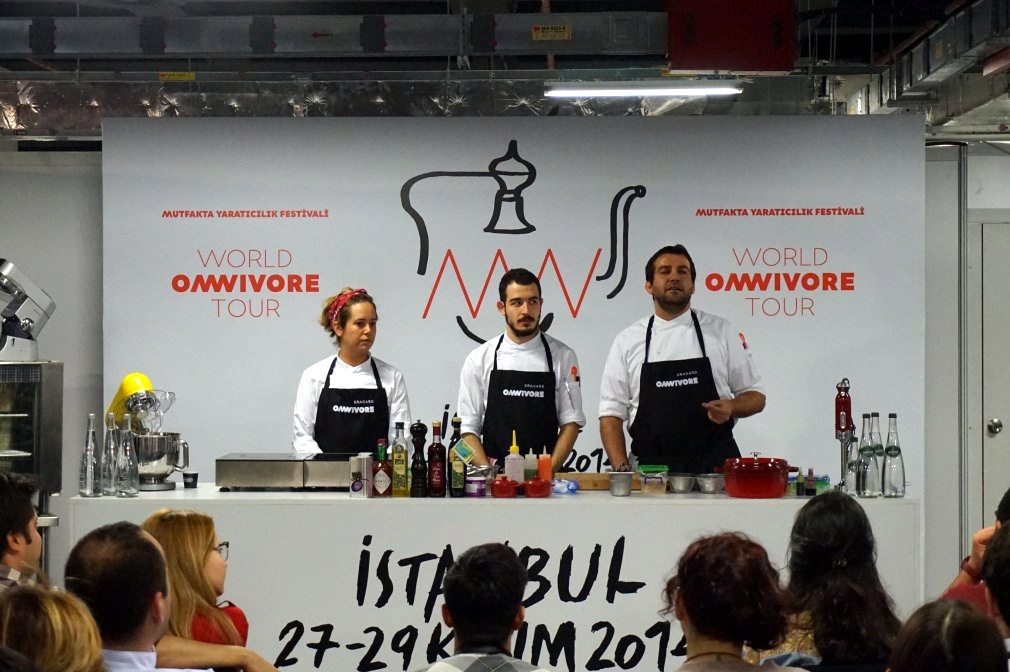 The duet of Russian Chef Dmitri Rostov and Maksut Aşkar
My first encounter with Neolokal was at the closing meal of Omnivore 2014 Istanbul. In the scope of this organisation, Dimitri Rostov, a chef visiting Istanbul and Maksut Aşkar created a mixture of Russian-Turkish menu by using the ingredients that reflect the cuisine of each other's country in dishes. Neolokal is a two-storey restaurant and on the ground floor there's an open kitchen, whereas the second floor is decorated in complete modern style. The open kitchen of this restaurant located in Salt Galata gives you a feeling of comfort in terms of hygiene. Also, everything I encountered was clean and neat.  Although this is neglected by many critics, I don't like being concerned about other things than taste whilst eating. So I always appreciateplaces that present you an answer before you ask yourself "What kind of a place is the food prepared?".I guess both of the chefs are tired of running after the 3 day adventure of the events at the organisation as they served us a very humble menu. Don't think that it's a bad thing.  Because in terms of the taste of food, it wasn't humble at all. What I'm talking about is the fact that both of the chefs prepared a menu that is suitable for both cuisines without taking any risks. They didn't highlight any food in national terms in dishes. There are signs of both Russian and Turkish at every dish, so you can't really guess or say, "This is Dimitri" or "This is Chef Maksut".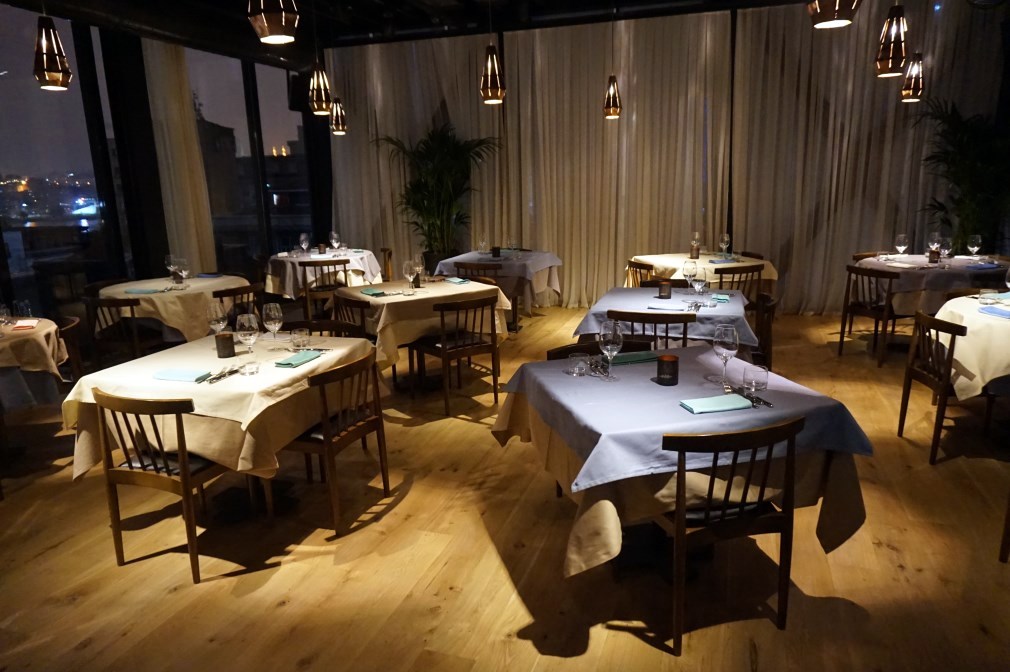 Starters are favoured a lot
My first homage to Neolokal will be for their bread. This bread with its hard outer layer and soft, buttery dough inside is served with a high quality olive oil (a special kind called taşkesti cold press) and parsley. Before the main meal arrives, all the breads in the baskets are over. With no exaggeration, these breads they make in their own bakery are the best I've had at a fine dining restaurant recently. This bread made of sour dough is served warm, but when it's cold the taste doesn't diminish at all. What this means is the fact that the dough is of excellent quality.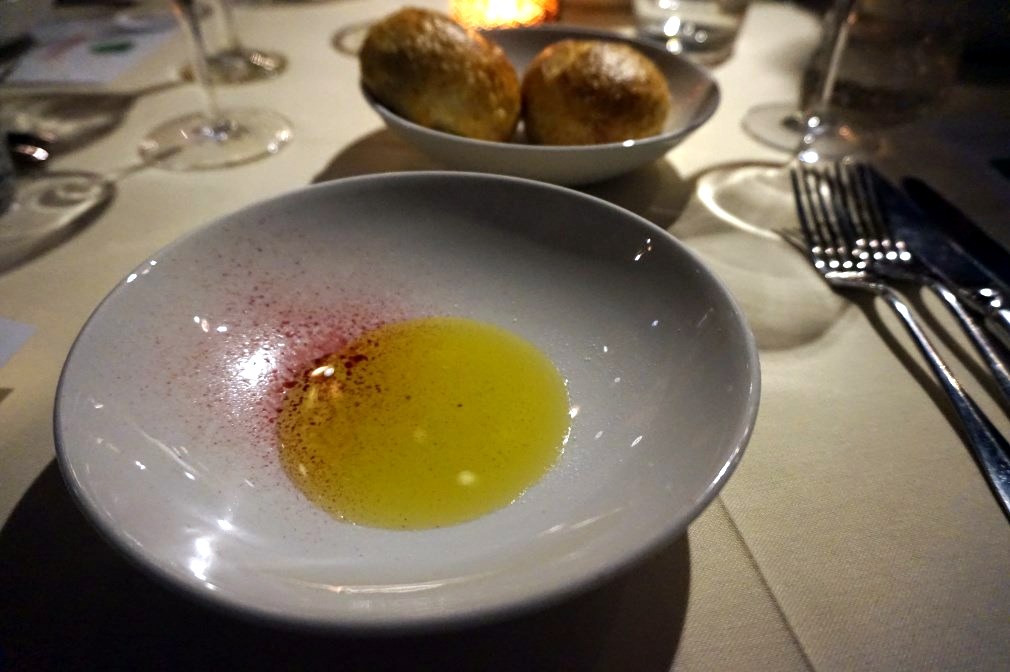 First special under the name Vegetables and Mussels is a simple starter prepared with the broth of mussels and yogurt.  To be honest, it's the weakest of the starters. None of us, for some reason, couldn't taste mussel in this starter at all. Vegetables taste no different than how they taste usually. This is one of the two things that disappointed the table in the entire night.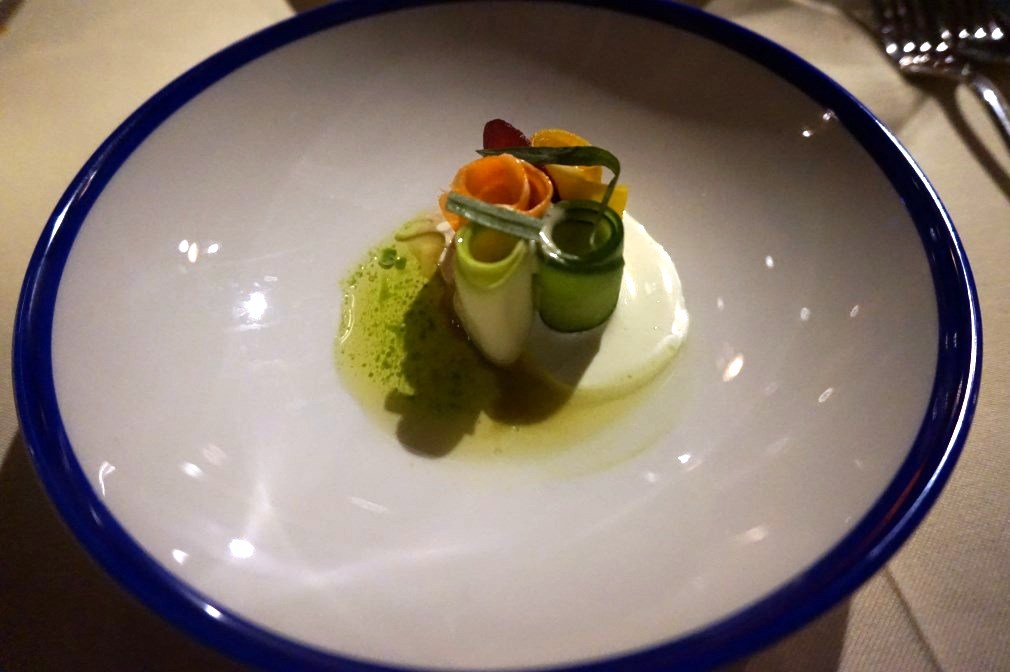 Later, Caucasian duck is a special turned into meze with leavened bread, and the deal about this special is that it covers the heavy smell of duck. Spicy peach jam served next to duck shows us that sweet sauces suit duck the best. I taste pimento spice in the duck meat. I think it goes well with the meat. Maybe it helps prevent the heavy smell in the end. I find this started quite good. I later learn that it's the transfer of Maksut Aşkar from 8istanbul. It's my first time.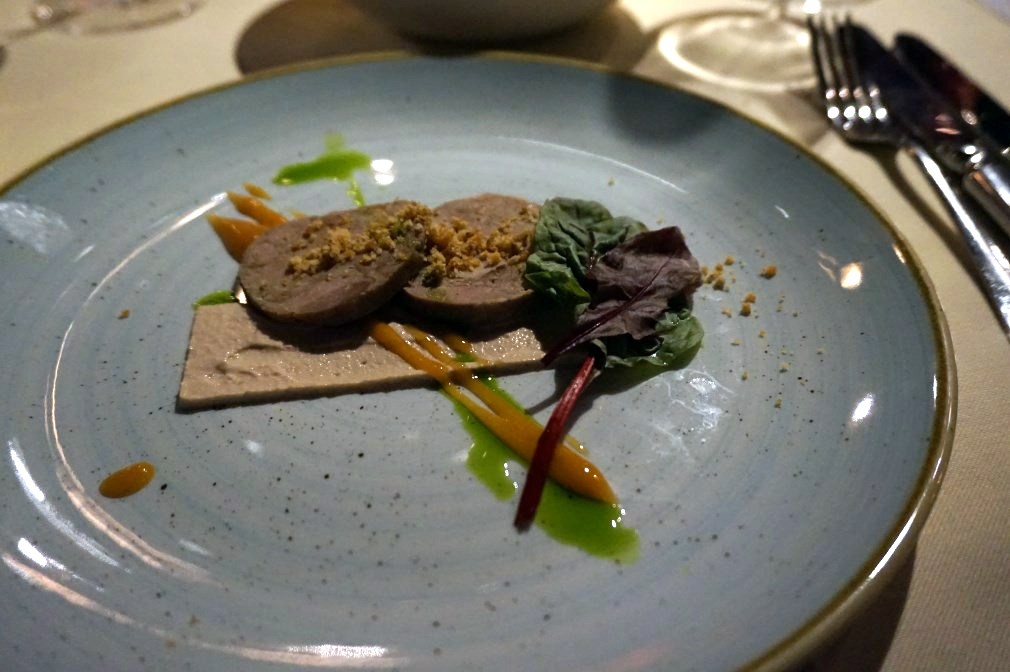 Another special is a dish prepared with potato,crunchy chicken skin and the oil of green onions. This dish made of the crunchy skin of chicken added to the delicious taste or pureed potato wins my appreciation. Just as I stated in the beginning, a humble menu can create magnificent tastes sometimes. By capturing my much-favoured contrast of hard and soft with this dish, they added another level to the taste. The slightly burned taste of chicken also influences the taste of potato and leaves a pleasing taste in mouth.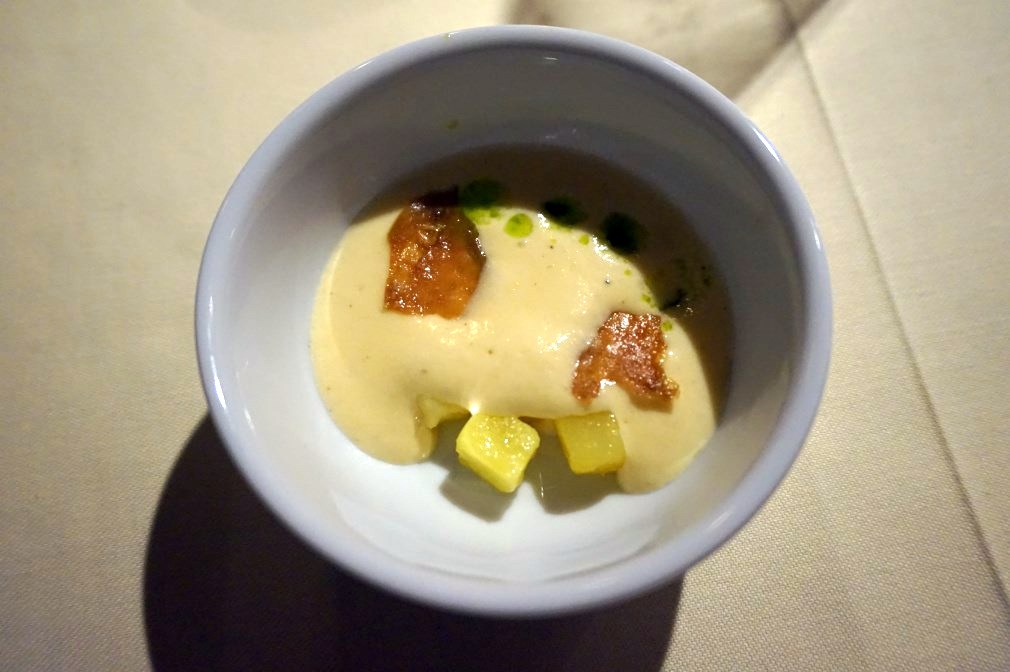 I can't say I find the quinoa with black clamshell mushroom served for taste-lovers by Dimitri Zotov at Mama Shelter organisation that original. This dish resembling to mushroom risotto has nice contributions such as asparagus and dill oil. When thought as a vegan dish, it's a very good meal.  Clamshell mushroom is a kind of mushroom not many people know in Turkey. This mushroom found in the beautiful mountains of Kastamonu, can be eaten as a side dish in butter with the hint of apricot it gives off.  When I think about the value Neolokal gives to local tastes, I appreciate this more.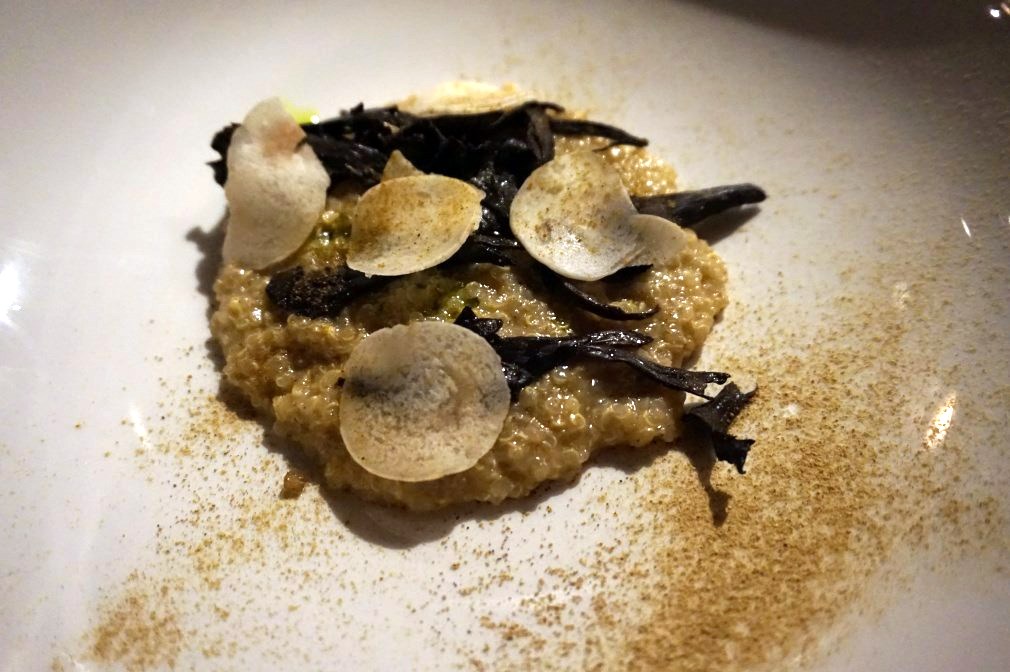 Cooked on the oak coal, black gadidae skin is served with yet another sauce, a sweet and sour sauce made of soya and grape molasses. They also use molecular gastronomy technique with an edible ash next to it. As gadidae is an imported fish, I always think it's tasteless to eat it in Turkey. As it's frozen, it loses it texture and the essence of the fish goes away. What is left behind istasteless meat. However, the fish I have at Neolokal is really beautiful. Although imported, with the help of the sauces next to it, it's a fish experience above standards.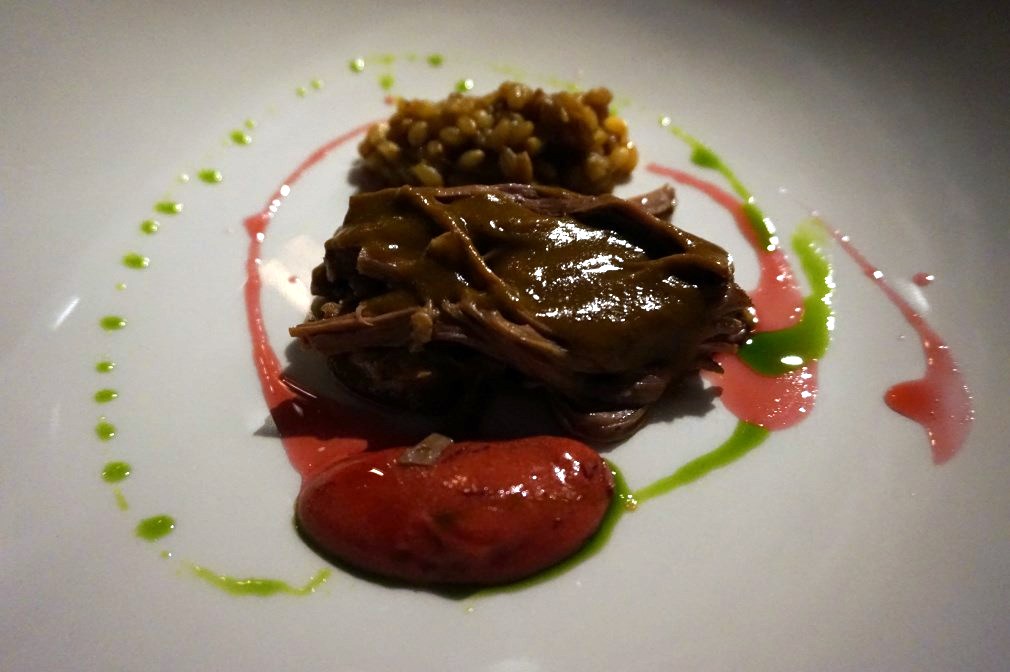 The star of our night with no doubt is beef ribs served with plum jam and wonderful Üveyik wheat kind of Çankırı. This wheat is known for its hard texture. However, the level of taste is spectacular. So is the taste it leaves in your mouth. Leek hidden in wheat adds another level to this side dish. I think the meat is cooked beautifully. It's not overkilled. It's a perfect dish.
Lastly, we're waiting for a desert to finish off this meat experience. The special of the chefs is Ladyfingers with Kahlua. They present it with a beautiful creamy ice-cream. There's nothing I can say for the ice-cream. Made of genuine clotted cream, the ice-cream is not overloaded with sugar, so the taste is good. Yet just as I explained to Chef Maksut, somehow I can't see the dessert matching to the rest of the night. It's a very simple form of tiramisu, as we know. It's not sweet and what is more, it's not elaborated much. Chestnuts next to the dessert are also hard and tasteless. This is sort of philosophy, but it can't mean serving tasteless dessert to customers I think. The best thing about the desserts is the enchanting blue plates. I wish we could be as satisfied from the taste of the dessert.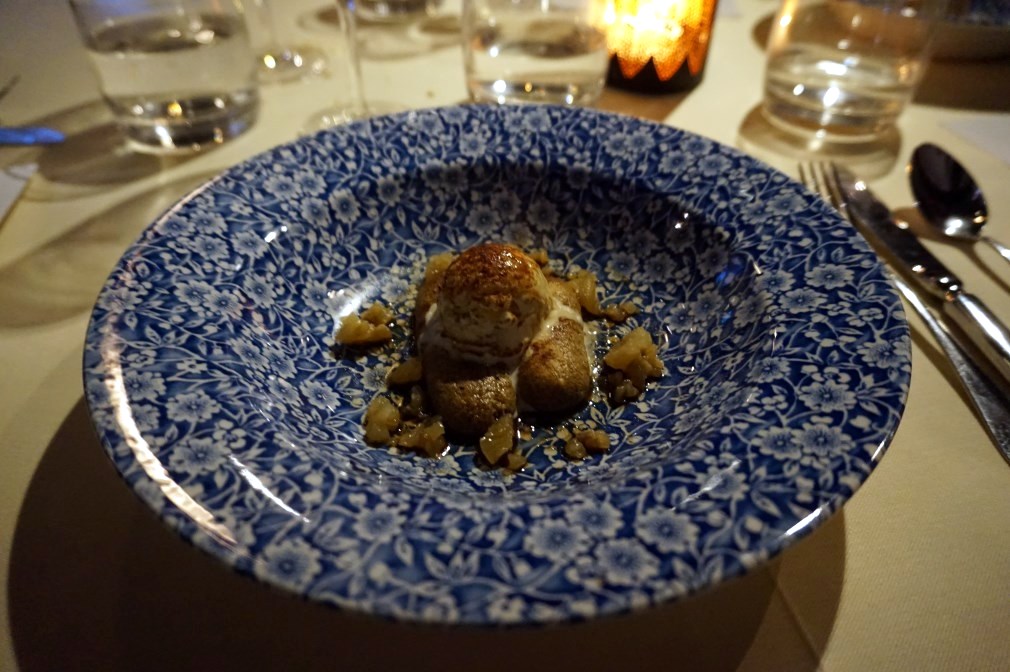 Due to the fatigue MaksutChef  faces, we've tasted a somewhat humble menu tonight. This menu consisting of a specific philosophy behind it has also problems deriving from the fact that it's prepared by two chefs. I must accept it's a difficult thing to do. I will visit Chef Maksut once more at Neolokal some other time when he's feeling himself again. Because I know this friendly chef can make much better than this!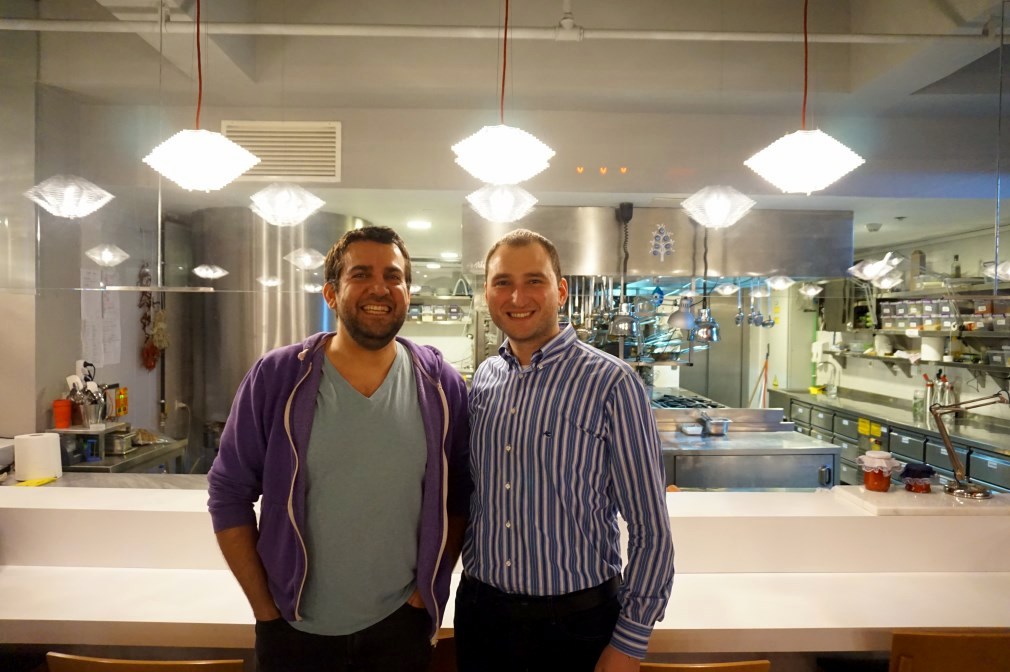 Evaluation:8/10
Address: SALT Galata
Bankalar Caddesi
Karaköy 34420 Istanbul Turkey
Tel: +90212 244 00 16