An Irreplaceable place for Kadıköy residents
J Burger has been making hamburgers for people in Kadıköy in their cafe across BüyükKulüp in Çiftehavuzlar since 1977. When their chain wasn't that famous back then, they tried hard to introduce this foreign special to Turkish people.  Now it's an exceptional place where 3 generations visit to fill up their stomachs.  Grandfathers, fathers and sons witness the journey this place has göne through. A precious place for Kadıköy residents, J Burger has managed to keep up with their countless rivals throughout the years. During my last visit, I've realised what I like about the place, and which things should be replaced now.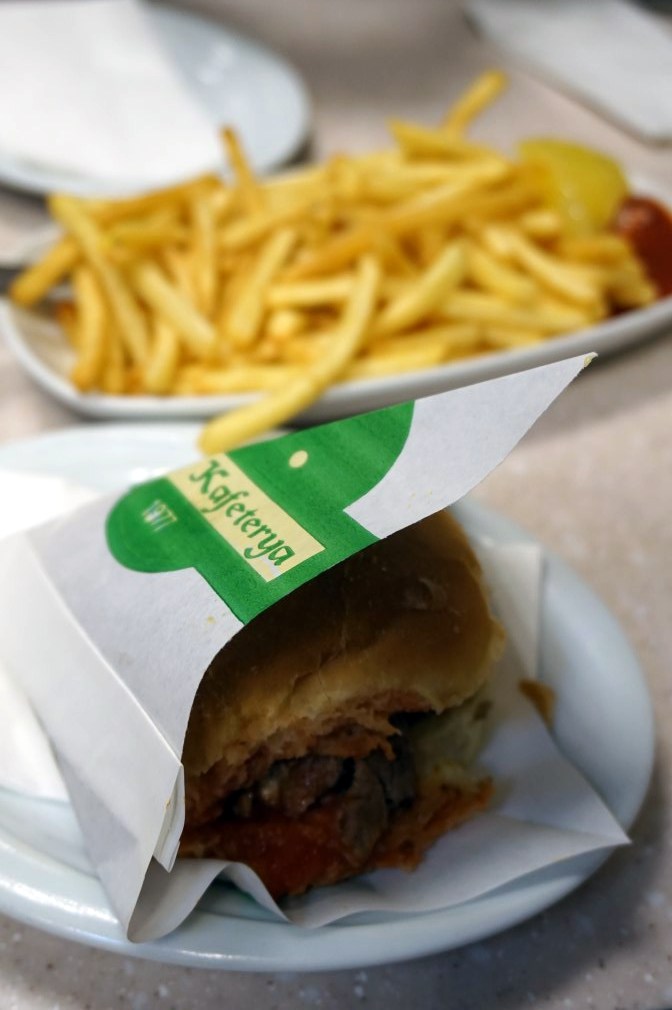 Beef burger is still my favourite, Jumbo Burger has got worse
Due to the bread in their Jumbo burger, their most favoured burger also giving the name of the place, I don't like the burger much. The spiciness of this meat I find quite hot resembles to Turkish type meatballs. Therefore I can't taste the burger taste I'm looking for. I believe the success of J Burger comes from their own breads, and sauces such as mayonnaise with honey, ketchup and hot sauce rather than their meat. I have never seen anyone hesitating about the taste of J Burger. They either love it or hate it. As I can't taste the real burger taste, I'm on of those who dislike the burger. There are much better places in Istanbul that make American style burgers. They are much thicker and they make the patty without adding any bread crumbs. The rivals of J Burger are therefore not that weak anymore. Their beefburger is still really good though. They use high quality beef meat sliced in their soft bread. The meat is prepared well, soft and smells good. As it's not spicy, you have a better experience of burger. Soya sauce fits this meat well.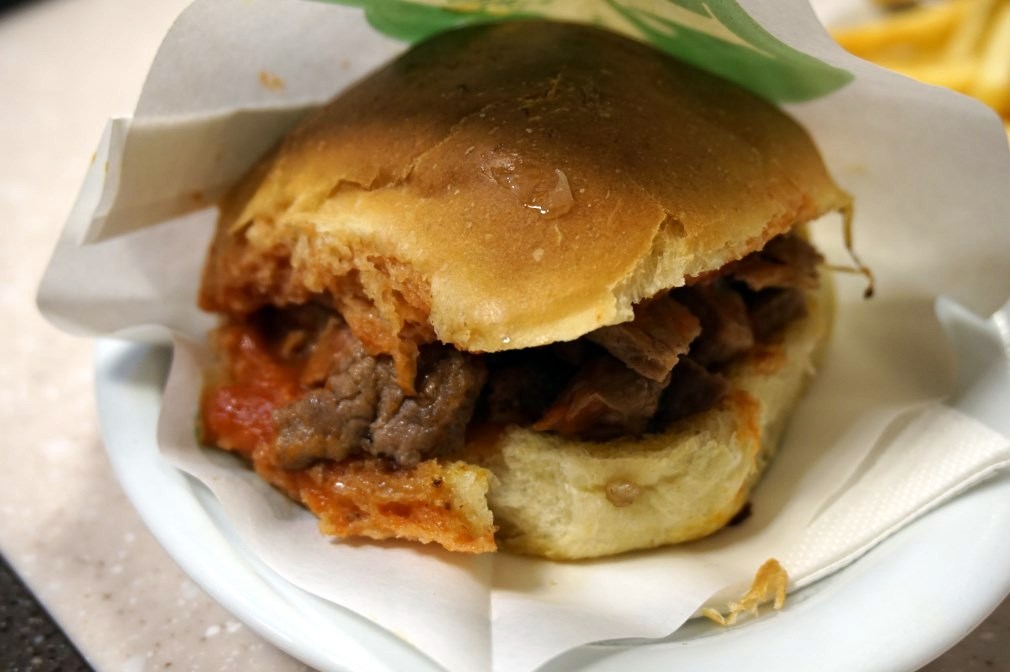 Modern French fries
J Burger resisting against using potato other than household-type in the past. However the changed in the food sector, demands and the necessity to meet the expectations have made them to use ready potatoes. However, there's a different element to it at J Burger. Even though they use ready potatoes, they haven't given in to this completely. In the summer, they buy potatoes that have the highest level of starch for the whole year and hand these to a production unit to freeze them and use them for the whole year. By this way, instead of eating tasteless chemically modified potatoes, you can have golden coloured French fries fried in clean oil. Also the taste is of good quality and it's crunchy. It may not me like home-madeFrench fries, but it's not bad as at least they're not processed.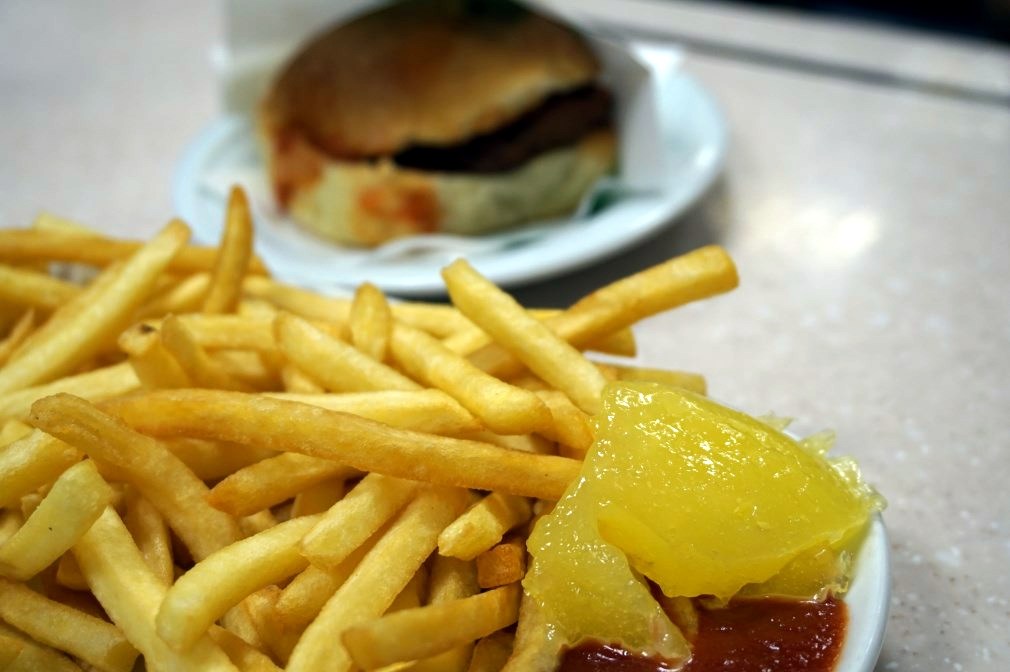 What I like and dislike
What I like at J Burger: their own, soft bread, home-made sauces, especially mayonnaise with honey and beef burger and fast service. What I don't like are the patty of Jumbo Burger (too hot and has too much breadcrumbs) and overpriced charges. We paid 65 lira for 3 hamburgers, 1 French fries and 1 drink with my wife. There are places where I can have better food to be honest. J Burger has permanent customers that come here often, and is full on every week day. I think it's high time that they made some changes here. Especially on "variety".  I can't say they should change their classic Jumbo Burger because I know it's a much-favoured special, but they can make some new touches. Perhaps it's better to follow their rivals in that sense.
Evaluation: 7.5/10
Address: CemilTopuzlu Cd No:51, Çiftehavuzlar/Istanbul
Telephone:(0216) 369 4970