American style burger
When you say "burger" I think about a patty made of juicy, fatty thick meat in between bread filled with lots of ingredients. It's a new popularity in Turkey now, this burger house trend. But do we really eat good burgers?In order to answer this question, we need to focus on these two categories: 1. Cooking style and 2)the style of the patty. Cooking preference is well cooked or over-cooked for Turkish people. A slight redness in meat makes Turkish people think it's raw. However, a good burger, and especially an American burger is slightly undercooked, juicy and fatty. Another important thing is the problem of making spicy patties with breadcrumbs, just like Turkish meatballs, as it's the optimum taste for Turkish people. As a matter of fact, they don't add breadcrumbs to American style burgers. They don't fill up meat with spices, unlike Turkish meatballs. So, you might end up not really enjoying a Turkish burger. It's either overcooked and the quality of meat is low, or stuffed with sauces like ketchup, mayonnaise and hot sauce to adapt it to Turkish taste. Virginia Angus Burger is an American style burger house. They've succeeded in impressing me in these two categories. Their cooking style is good and the quality of their meat is characteristic.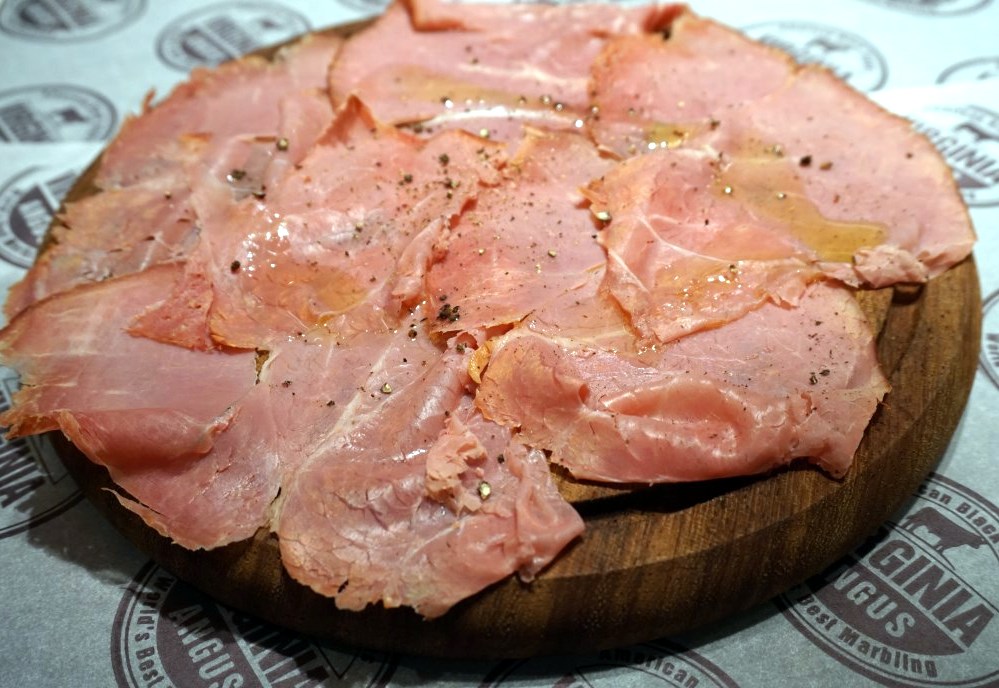 Virginia Burger at the Forefront
They have a smart system for those who look at the menu and can't decide what to have. With their preference of "Surrender to Chef", you can taste the most favoured burgers and meat in small portions. It's a great surprise for a tasting dinner. This is a problem you encounter a lot at restaurants. You taste a lot of specials and can't finish them, and this makes you feel bad. You try to finish up, but then your stomach won't allow. So I'm glad to see this system here. In Fantastic Four, the burgers are Chicago Burger, Virginia Burger, Lokum Burger, and Sucuk Burger. Every burger has its own positive sides, but I like Virginia burger the most. The mini bread resembling to Turkish poğaça has a thick patty inside. Cheddar cheese and caramelised onions go well with this burger as well. When you squeeze it, the juice and fat of the burger drops outside. It's served slightly undercooked, like how it should be. Lokum burger, on the other hand, is diced fillet steak. Because of the dicing style, it's overcooked and the meat is hard. In this condensed bread resembling poğaça dough, this makes it even harder to have hard meat. This also applies to Chicago burger. These fatty and juicy meats normally served in big portions dry up when they're cut thinner to get into these small mini breads. Sucuk (Turkish sausage) is their own product. In that sense, it's good. The only problem is kashar in it. For some reason, I find this kashar cheese weak. The same kashar also turns me off in meatballs with kashar cheese. I've tried all four, and definitely Virginia burger is my favourite. It's a successful American style burger.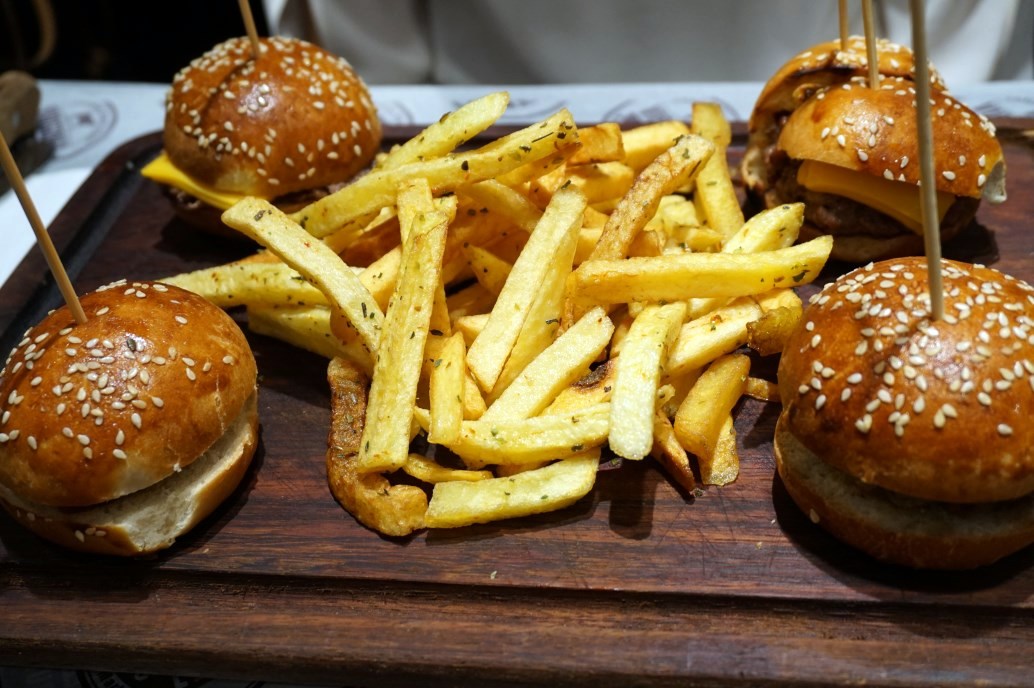 "Surrender to the Chef" and  enjoy meat!
When you speak of Virginia Angus, all meat types (400-450 as a whole) that you can think of are served warm in small portions by the chef. In this plate, there are types such as şelale, lokum, meatball with kashar cheese, sucuk, and rib steak. I have two favourites among these. One is lokum for its cooking style and level of softness. This meat left pink inside and is marinated well. There's no single imperfection in this meat. It's tasty, boneless meat. Another one is rib steak. This type of meat I find more characteristic compared to fillet steak is grilled on oak coals. That delicious taste of grill is penetrated into the meat, and as it's undercooked, the meat remains juicy. The outer layer is still somewhat fat. It's truly beautiful. I must confess it's better than what I expect. I don't really enjoy their meatball with kashar cheese. The meat is a little bit too hard for me. It's much harder than the patties in burgers and I think the kashar cheese is weak in my opinion. Next to these, they put a lot of potato spiced up with thyme. Potatoes are cold firstly, but in the second round it's much better.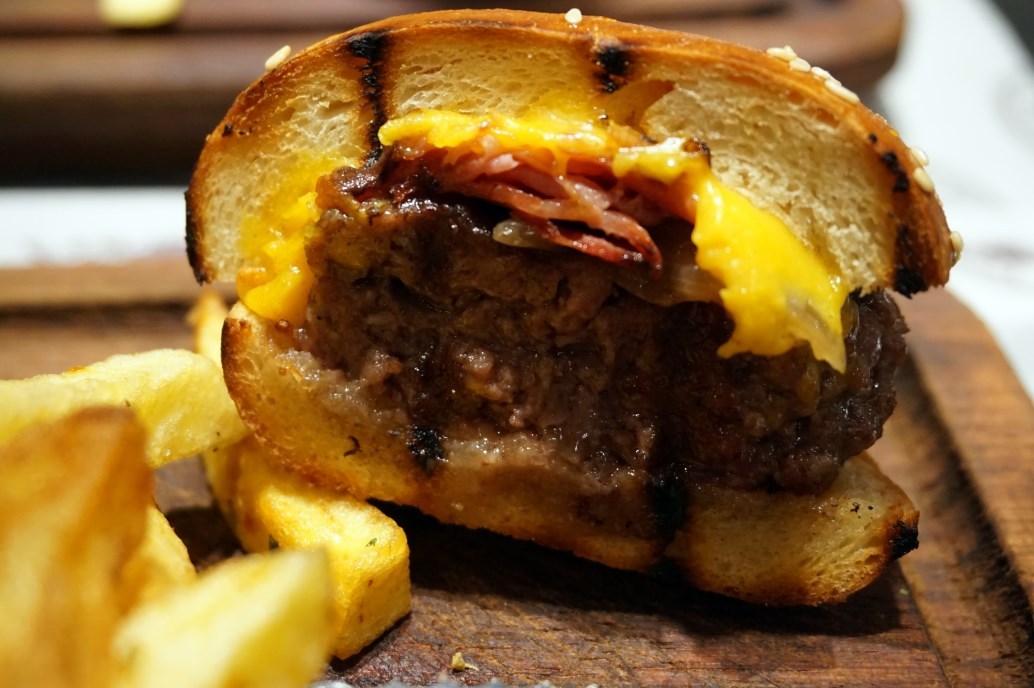 About Angus meat
It's true that they receive a lot of criticism. A lot of agricultural engineers are against the spread of this type of meat. But this place has prime quality marbling meat (in other words, the pervasion of fat in meat), and it gives good results when quality meat is cooked in the right hands. Of course the cattle in Eastern Anatolia or Thracian region are richer in taste, but when you think of the malnutrition of these animals, the fact they are gradually diminishing in number and the dangers in the meat sector in the following years, it's probably wrong to be prejudiced about Angus meat. You should read and research more about it. I'm really satisfied with this meat.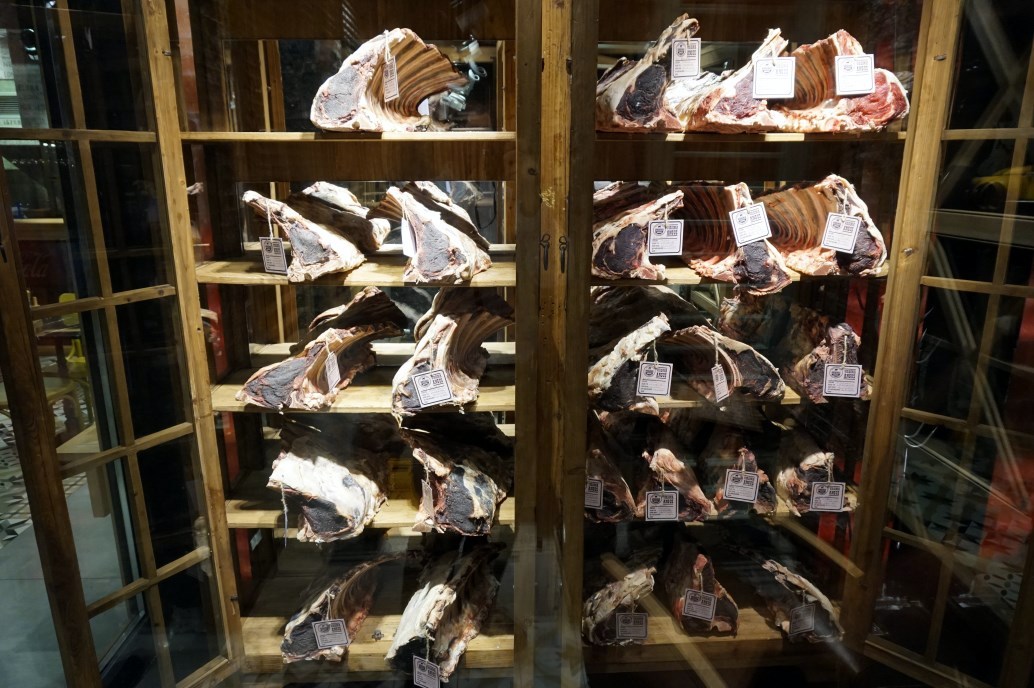 Evaluation: 8.5/10 
Address: Halaskargazi Mahallesi, Valikonağı Caddesi, Kuyumcu irfan Sokak, No 8, Nisantasi Istanbul
Tel:+90 212 234 1525