Sometimes you have unexpected food at unexpected places…
This might be a great culinary experience at a hole in the wall place, or a terrible experience at a place you went to with big hopes. I had no idea that I would be so impressed with Divinis, a place that I didn't have high expectations from and walked into, thinking that it's a middle range restaurant in Prague. But it ended up being the best surprise in Prague, after all my tastings.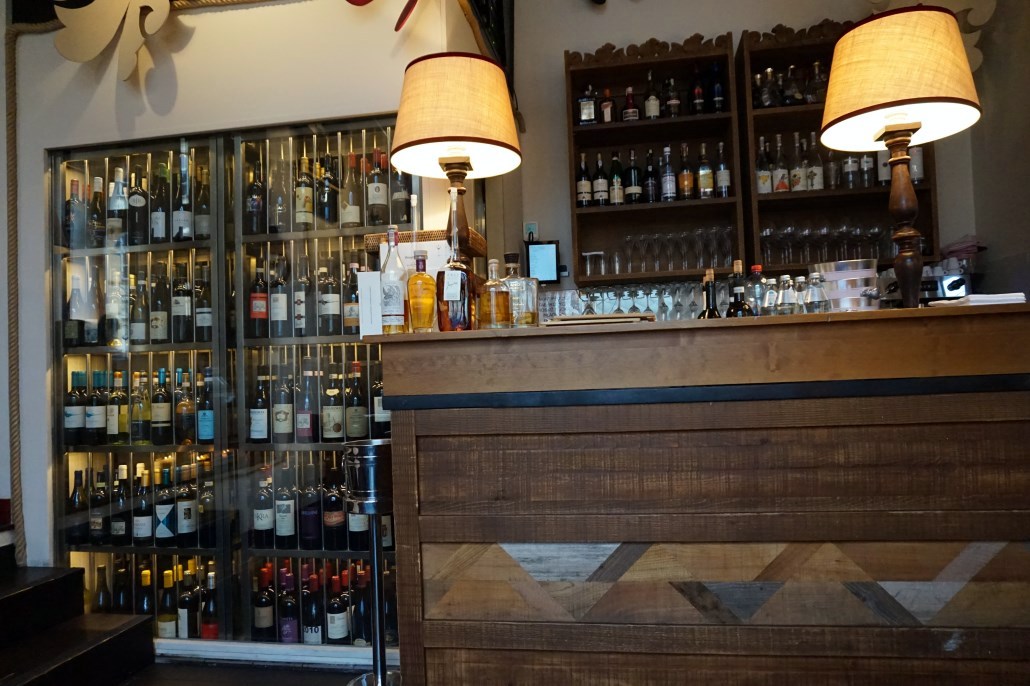 A Superb Italian Restaurant
Divinis is decorated cozily, with professional service personnel who can speak very good English. If you've been to Prague, you know how important that is. This restaurant brings all its ingredients from Italy, 5 days a week, and reveals all the secrets of Italian cuisine. You get to eat nice and warm food in a cold country.
Zdeněk Pohlreich, the first chef and the owner of the place, cares more about sincerity and honesty. It isn't a place that became famous through advertisements, he creates a wonderful impression through what he does. Divinis isn't a Michelin-starred restaurant but it is on the suggestion list, and I absolutely think it deserves that star. But perhaps, if it becomes a Michelin restaurant, the prices wouldn't be as affordable. So I hope it stays the way it is – simple, quiet, and superb.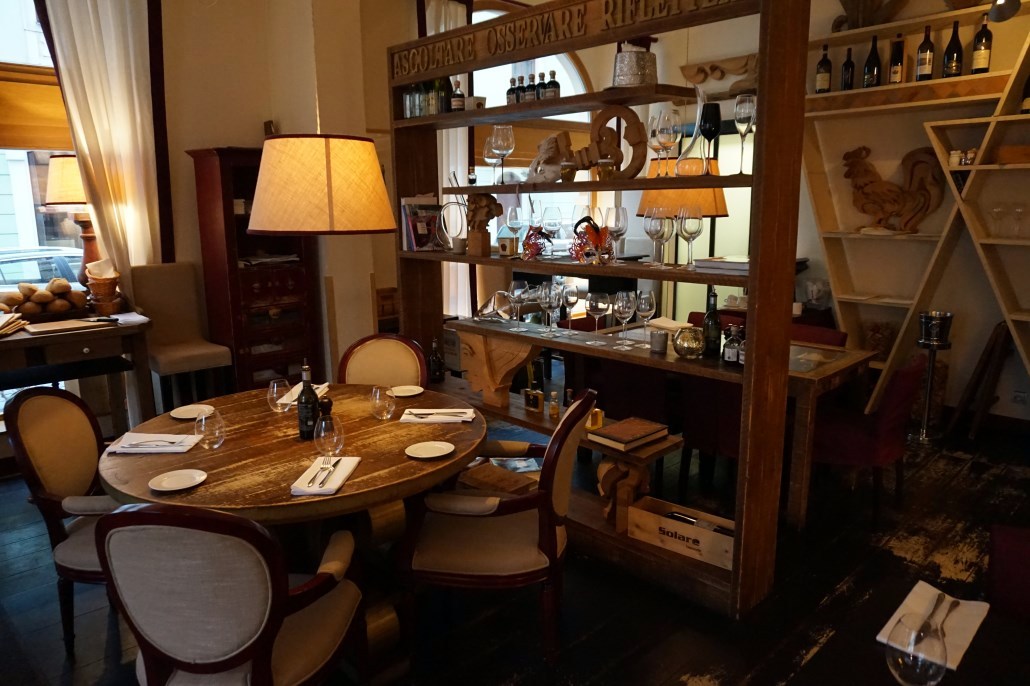 From Starters to Desserts, Everything is from Italy
Divinis imports everything from Italy, the flour they use in their breads, durum wheat, cheese, wine, even the balsamic vinegar. For starters, my wife and I order burrata cheese and beef cheeks with onion soup. While waiting for those, we snack on bread with Modena balsamic and greenish, medium-acidic olive oil.
Burrata cheese wasmilky, soft, has the character of mozzarella, but also has a taste of its own with the still flavor of cream cheese. It's a success for the cheese to carry these flavors after travelling so far and put on a plate in a colder climate. It was served with fresh basil and tomatoes. One can spend an entire day feeding off such a plate with some bread. I learn that this burrata is imported from Puglia, one of the best burrata producers in Italy. We were told that they don't have this cheese all the time, so we feel lucky to have the chance to eat it here, without having to go to Italy for a good sample. That's what I love about gastronomy, sometimes it surpasses the distances, and makes everything come closer.
Our waiter also tells us about the particularity of the chef about the ingredients. It turns out that the chef doesn't serve anything before he tastes it, and if he doesn't like, he just throws it away. An interesting character, I must say, but I didn't have the chance to meet him.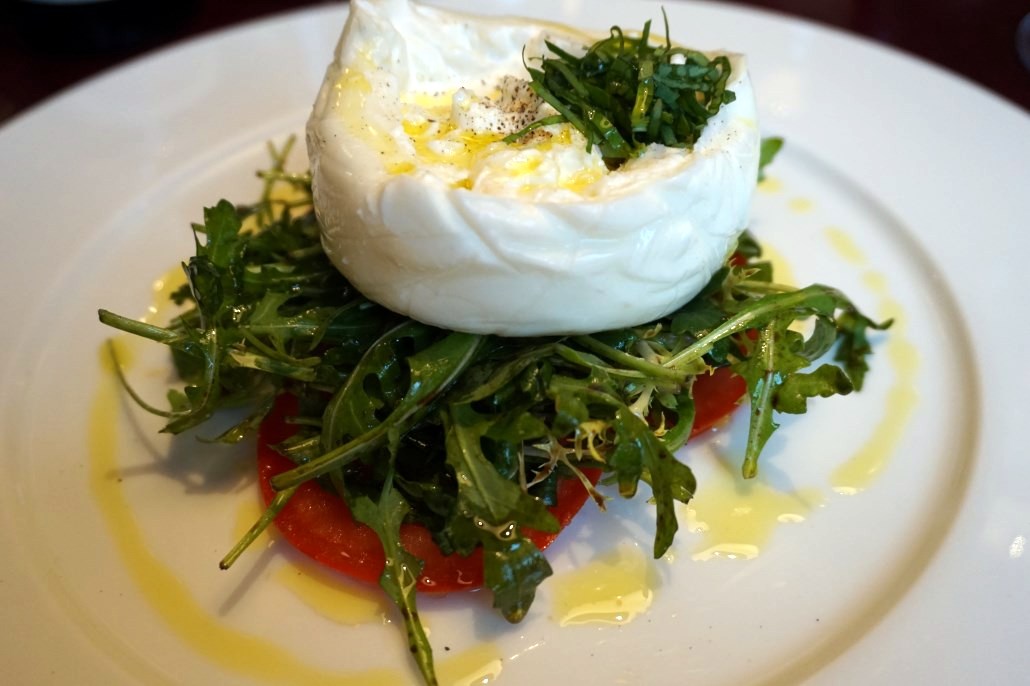 After the Czech chef Zdeněk Pohlreich becomes the owner of the restaurant, he passes on his duty to his young counterpart, chef Kratochvil. This young chef, after working at various Italian restaurant, started at Divinis. In short, he is quite experienced in Italian food. The first dish he prepares for us, the onion soup, was quite good. It wasn't too creamy, and gives the onion flavor without overwhelming you, and without a trace of any onion pieces in it. Since onion and meat go very well together, they serve the soup with beef cheeks, after being tenderized by cooking them for many hours. It is a great, warm starter dish, especially in cold Prague days.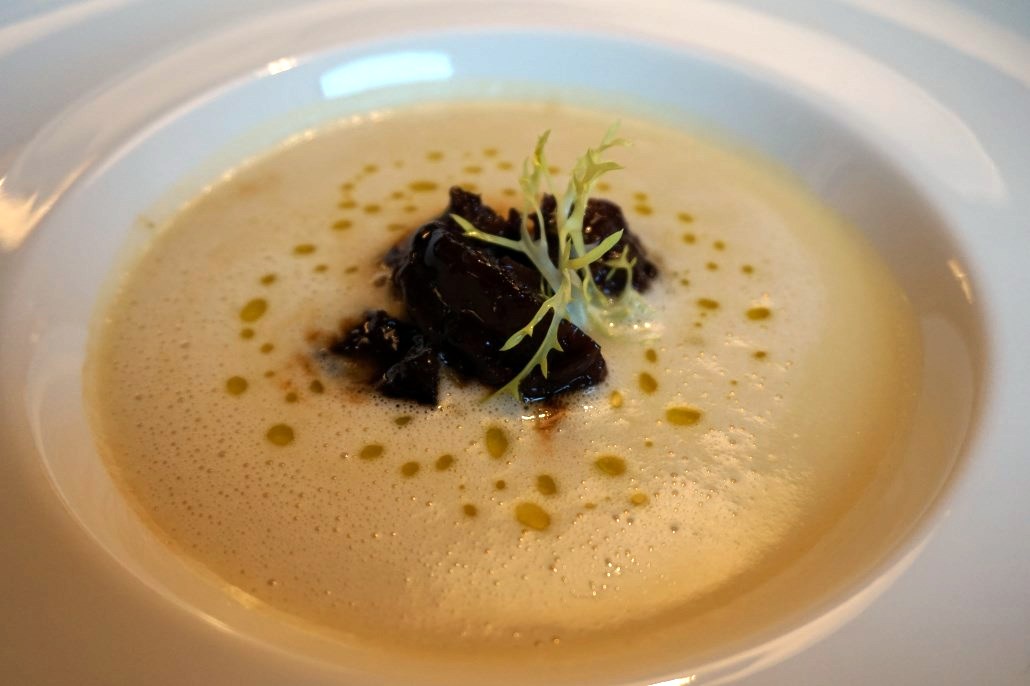 I won't ever forget that Linguine!
As I said in the beginning, some unexpected places gives you unexpected flavors. Divinis gave me such pleasure that even after I came back to Istanbul, I wasn't able to forget their dishes.
Linguine is a type of pasta that is thicker than spaghetti but thinner than fettucine, the best type of pasta, in my opinion. It was made from the durum wheat that came from Italy, and cut by the chef Kratochvil by hand, and served with a light tomato and zucchini sauce. Instead of using lots of cream, it was cooked with pecorino, made out of sheep's milk. Don't grimace, it doesn't smell at all! This cheese gives a creamy but saltier and richer flavor to the pasta as it melts, rather than the standard taste of cream. As linguine goes better with sea food, I choose shrimp with it. Unlike Cenova's dishes, here they make it with shrimp instead of mussels. Shrimps are also from Italy, and take note: This chef knows how to cook them well! Shrimps were big, still juicy, not cooked too much, and still smelled like sea. And this superbly delicious food is only 24 liras (9 euros)! I don't know what you'll think when you taste it but I won't ever forget this linguine!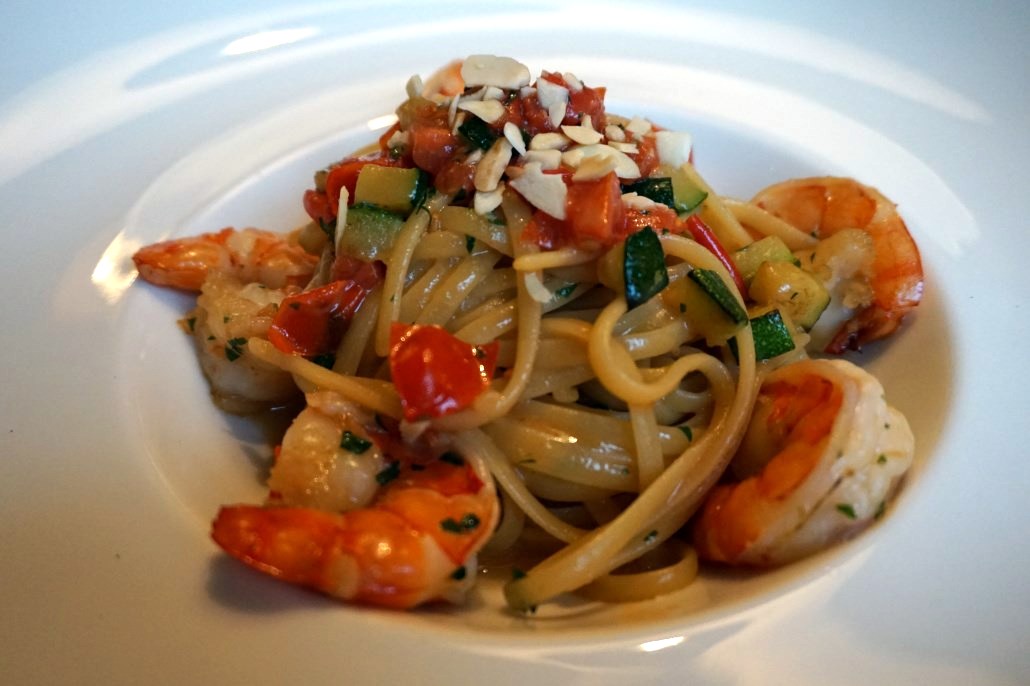 Meat is from famous Florence
To create perfect harmony in the Italian dishes they make, Divinis imports even the meat from Italy. Their choice of city when it comes to meat is Florence, known for its first-class meat products. The chef really knows how to cook the meat well. The beef steak we ordered was well-marinated, very tender, and had its own flavor instead of the added taste of butter. It was served with a caper-sauced herb salad. Though that was a good dish, the masterpiece of the chef was saved for the last: The legendary taste of the beef cheeks that is cooked for 24 hours with a sauce made of Marsala wine, one of the finest examples of Italian fortified wines.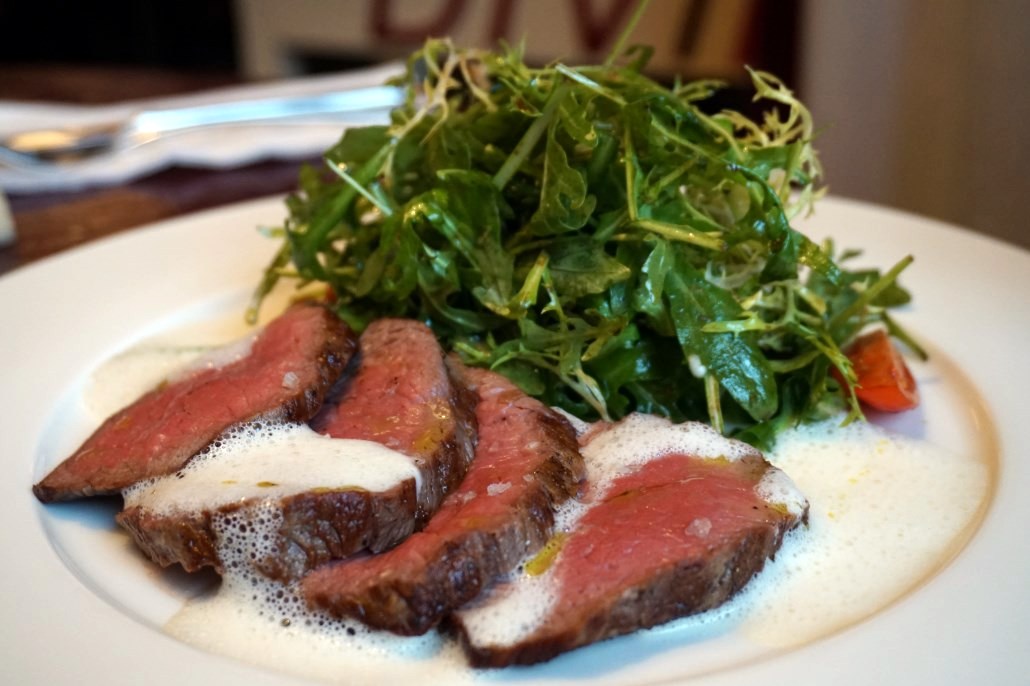 Dominant flavors in the sauce are sugar and spice bouquet, the wine passed on all its characteristic features to the meat. The meat was fitted on spinach that was cooked slightly, and served with pine nuts that go well with the sweet sauce. The meat is cooked with its own fat, it's juicy and dark pink on the inside, whereas the outside is golden roasted.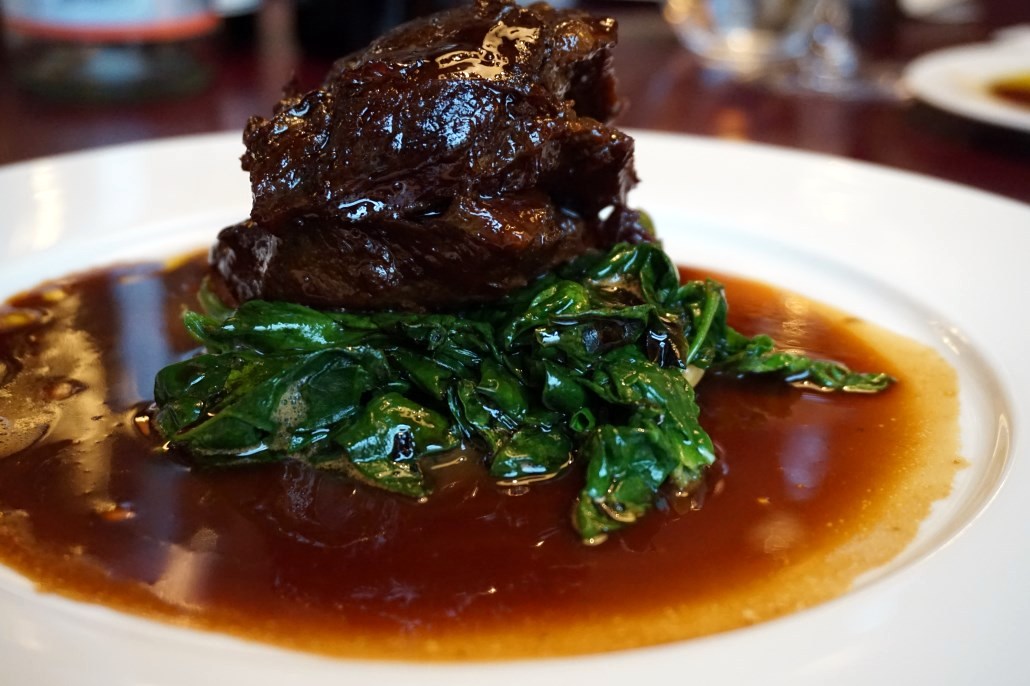 Panna Cotta is very creative
After all these specialties, we thought it would be better to have a fresh dessert instead of a heavy taste like soufflé or chocolate cake. With the recommendation of our waiter, we ordered mango panna cotta. Panna cotta was good enough to compete with the ones I had in Italy, with its consistency and unexaggerated level of sweetness. The mango sauce gives the dessert a pleasantly acidic taste, and since it is not very sweet, its flavor does not overcome panna cotta. I should also mention the effect coconut milk creates. With the mango and coconut flavors, one thinks of himself in a tropical country.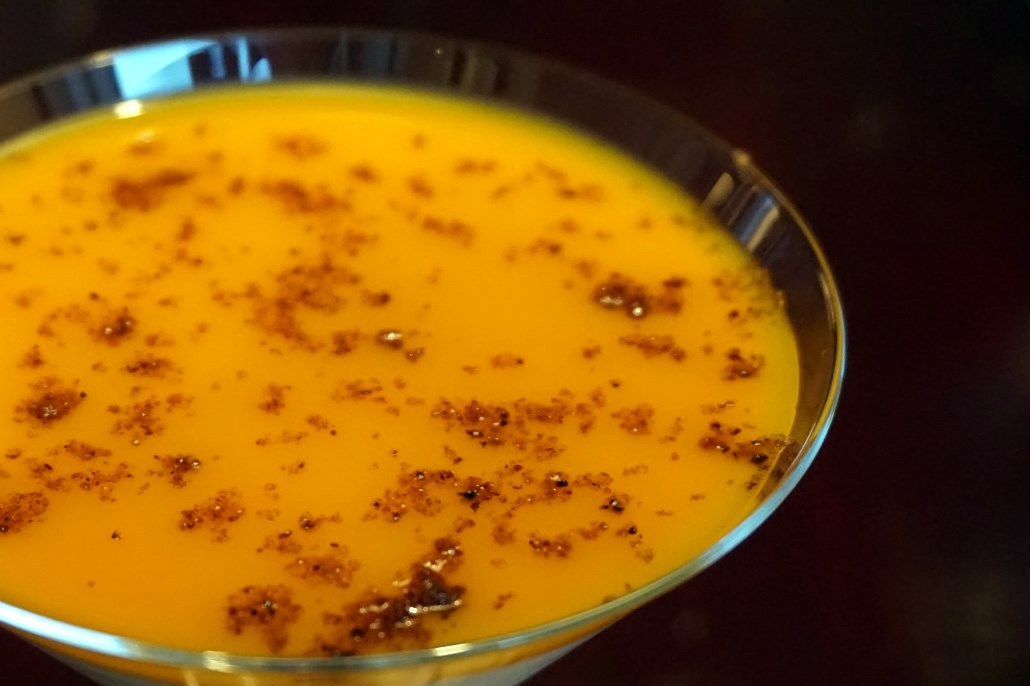 If we consider the bill we paid for the food for two, and a glass of wine (140 liras, 50 euros), Divinis has a great cost-quality balance. There was not a single detail we found unpleasant. Also, the wine cellar they have is quite sufficient with the inexpensive Italian wines that goes very well with their dishes. We keep saying that food in Prague is cheap, but the quality is always above the standards. Divinis becomes a prominent part of my Prague trip.
Evaluation: 10/10
Address: Týnská 1053/21, 110 00 Prague, Czech Republic
Telephone: +420 222 325 440